Asian American and Pacific Islander (AAPI) Heritage Month is an annual month dedicated to the accomplishments and histories of these minority groups in America. AAPI Heritage Month started as Asian/Pacific American Heritage Week in 1978, signed into effect by President Jimmy Carter. May commemorates the immigration of the first Japanese people to the United States in 1843 on May 7 as well as Golden Spike Day, May 10, which celebrates the completion of the transcontinental railroad, built largely by Chinese coolies.
This May, as we find ways to honor and celebrate AAPI Heritage Month, we must also look to ways to help the AAPI community. Following the outbreak of the recent pandemic, there has been a surge of hate crimes and xenophobic rhetoric targeted against Asian Americans, especially women and senior citizens. There has been a 150 percent increase of anti-Asian crime since 2020.
While May shines a light on the AAPI community, it is important to support and uplift AAPI individuals and families year round. Cook and Lake counties boasts the first and third highest Asian American populations in Illinois, and the first and second highest Native Hawaiian and Pacific Islander populations. See below for a range of local and national community organizations and fundraisers to give back to that are dedicated to serving AAPI communities.
Here are 10 different ways you can honor AAPI Heritage Month:
Dine Out:
Kasama is the first and only Filipino restaurant in Chicago to earn a Michelin star. It was the first Filipino restaurant in America to earn one with their 13-course tasting menu. Located in Chicago's Ukranian Village, the restaurant did not intend to be a high-end fine dining experience. It started as a bakery serving pastries and sandwiches and still maintains a laid-back atmosphere with a daytime menu.
OCA-Chicago has organized an AAPI Restaurant Week that will run from May 13 – 22. AAPI Restaurant Week features AAPI-owned restaurants across Cook, DuPage and Lake counties. Over 30 restaurants are participating.
Saigon Sisters: 3 courses for $39 with $20 wine pairing optional
Bites: Special menu for AAPI Month
Koi Evanston: Happy Hour $6 appetizers, sushi, and drinks from 4:30 pm to 6 pm daily.
Visit:
Designed by Japanese garden designer Koichi Kawana in 1982, the Elizabeth Hubert Malott Japanese Garden located within the Chicago Botanical Gardens is a classic Chicagoland nature getaway. Also called Sansho-En (Garden of Three Islands), the garden sprawls over 17 acres and features 280 types of plants conducive to gardening in the Midwest. May is an ideal time to visit the springtime blooms.
Devon Avenue
Stretching east to west from Ravenswood Avenue to California Avenue, this expanse of Devon is one of the more vibrant streets in Chicago. Home to a large population of Desi families, Devon features a plethora of South Asian grocery stores, restaurants, and shops that highlight South Asian culture and cuisine. The first ever Patel Brothers grocery store opened in 1974 on Devon, and is still standing today.
Recommended visits:
Nepal House
Patel Brothers
Uru Swati — Great for vegetarians
From April 8 to July 7, visit the South Asia Insitute to view Pakistani artist Amin Gulgee's solo exhibition, The Spider Speaketh in Tongues. From the institute's description, the exhibit show's Gulgee's "attempts to dissolve the divisions not only between the many layers of South Asian spirituality but those of gender and sexuality."
The South Asia Insitute is free on Fridays. Use code #CommunitySAI.
Watch:
Everything Everywhere All At Once is the sci-fi blockbuster that is blowing minds in movie theatres across the country. Michelle Yeoh (Crouching Tiger, Hidden Dragon, Crazy Rich Asians), Ke Huy Quan, and Stephanie Hsu feature in this (literally) indescribable heroine film featuring a cast of Asian American actors.
Give:
More than ever, showing support during any heritage or identity month is about taking actionable steps. Beyond eating at AAPI-owned restaurants or shopping at AAPI-owned stores, consider donating to these local and national community organizations who have been fighting for decades to shed light on AAPI awareness.
Founded in 1991 in Washington D.C., AAAJ is a leading non-profit of Asian and Pacific American voices. Their mission is to "advance the civil and human rights for Asian Americans and to build and promote a fair and equitable society for all." AAAJ – Chicago connects the local Asian and Pacific community through leadership, advocacy and civic engagement.
You can donate to the National or the Chicago branch.
The Chinese Mutual Aid Association (CMAA) is a local non-profit that has helped the Asian American community in Chicago since 1981. CMAA is dedicated to "serving the needs, promote the interests, and enhance the well-being of low-income, diverse immigrant and refugee communities." The organization targets social services, advocacy, educational programming and assistance for youth, adults, the elderly and small businesses.
The National Asian Pacific American Women's Forum (NAPAWF) is dedicated to fighting and empowering AAPI women and young girls to impact policy and drive systemic change in the United States. Founded in 1996, NAPAWF specifically aims to create socioeconomic and political change for AAPI women.
Apna Ghar is a local human rights organization working to end gender-based violence. Since 1990 the organization has reached and heped more than 100,000 survivors and community members across the region. You donation will help Apna Ghar provide a 24/7 crisis support, housing, counseling legal, medical and social service advocacy.
---
More From Better:
---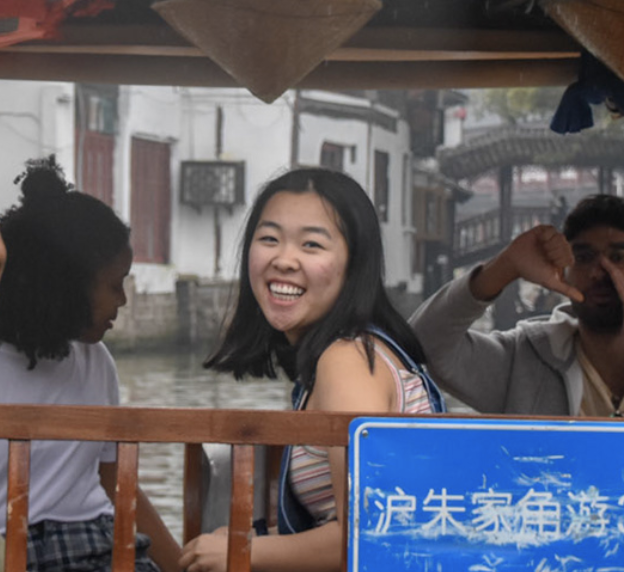 Cindy Mei is an intern at Better. Currently in her senior year of college at Northwestern's Medill School of Journalism, Cindy is moved by strong storytelling about personal identity and culture. She is an avid fan of the works of Anthony Bourdain, Alex Kotlowitz and Jenn Fang.
Cindy is a proud alumna and supporter of After School Matters, a non-profit organization that offers arts and leadership classes to Chicago high schoolers. She also encourages support for Think!Chinatown, a New York City based non-profit that fundraises for Chinese businesses in Manhattan's Chinatown.