With the entirety of Chicagoland in agreement that summer is here — as proven by hot days and an ever-crowded lakefront — the city has begun its surge of summer activities all kicking off this June. From art fairs to food fests, from theatre to classic car shows, the city has it all, not to mention the holidays we celebrate this month, such as Pride Month, Juneteenth and Father's Day. With so many options and so many ways to celebrate, let Better's roundup of the best things to do in Chicago and beyond guide you this month.
Don't forget to tag us in your posts on Instagram @betterchicago
---
All Month
For well over 50 years, West Side Story has endeared the hearts of many through its finger-snapping, fan-favorite songs and balance between romance and drama. The latest rendition of this tale visits Lyric Opera of Chicago for one month only, running June 2-25. Interested parties can buy tickets now, and better act fast to do so! More information on Lyric Opera.
20 N. Wacker Dr.
View this post on Instagram
Join in the sultry fun of this unique event — The Empire Strips Back: A Burlesque Parody — and let it "deliver you to the dark side." Walking the line between humor and indulgence, the show promises to thrill its guests as beloved characters are given an exciting revamp that will leave you "laughing and swooning at the same time." Tickets are on sale now for this 18+ show — which runs through August — find yours at The Empire Strips Back online.
2539 N. Kedzie Blvd.
As Chicago's longest-running fringe festival, since 1988, the Rhinoceros Theater Festival brings in theater lovers from all walks of life and from all around the city. With four venues this year — Chicago Dramatists, Facility Theatre, Color Club and Labyrinth Arts — this month-long series is sure to attract many. All tickets are pay-what-you-can, and seats can be reserved ahead of time though not required. The full lineup of shows — from comedy, to drama, to romance and more — and tickets can be found at the Rhinoceros Theater Festival.
As the founding father of contemporary pop art, Andy Warhol's influence and creativity has stood the testament of time. Which is exactly what's at the heart of Cleve Carney Museum of Art's Warhol exhibit, running through September 10. The Glen Ellyn-based museum will feature "Andy Warhol's life through his works and interactive exhibits, recreations and videos created exclusively for this exhibition." Both lovers and newcomers to his work are sure to take something away from this colorful oeuvre. Tickets can be purchased at the Cleve Carney Museum of Art online.
425 Fawell Blvd., Glen Ellyn
After an inaugural success last year, Celebrate Highwood is returning with their Highwood Historical Cocktail Tour — a boozie walking tour of Highwood, chalk full of little-known facts for a select number of participants who attend the weekly Highwood Evening Gourmet Market. The highly coveted tour only takes 15 people at a time, so if guests don't secure a spot one week, they can always keep coming back until they do — and since the series runs until October 4, you'll have plenty of chances. Visit the Highwood Historical Cocktail Tour for more information.
Playwright ​​Kate Arrington "upends time and the typical romantic comedy to explore the liabilities of falling in and out of love" in her debut piece, Another Marriage. We can easily get swept up in life's big moments: marriage, children, change and more. Through this, the show examines what it means when your story changes and unfolds over a lifetime — featuring Judy Greer (27 Dresses, Love & Other Drugs) and running June 15-July 23. More on the story and how to secure tickets can be located at Steppenwolf online.
1650 N. Halsted St.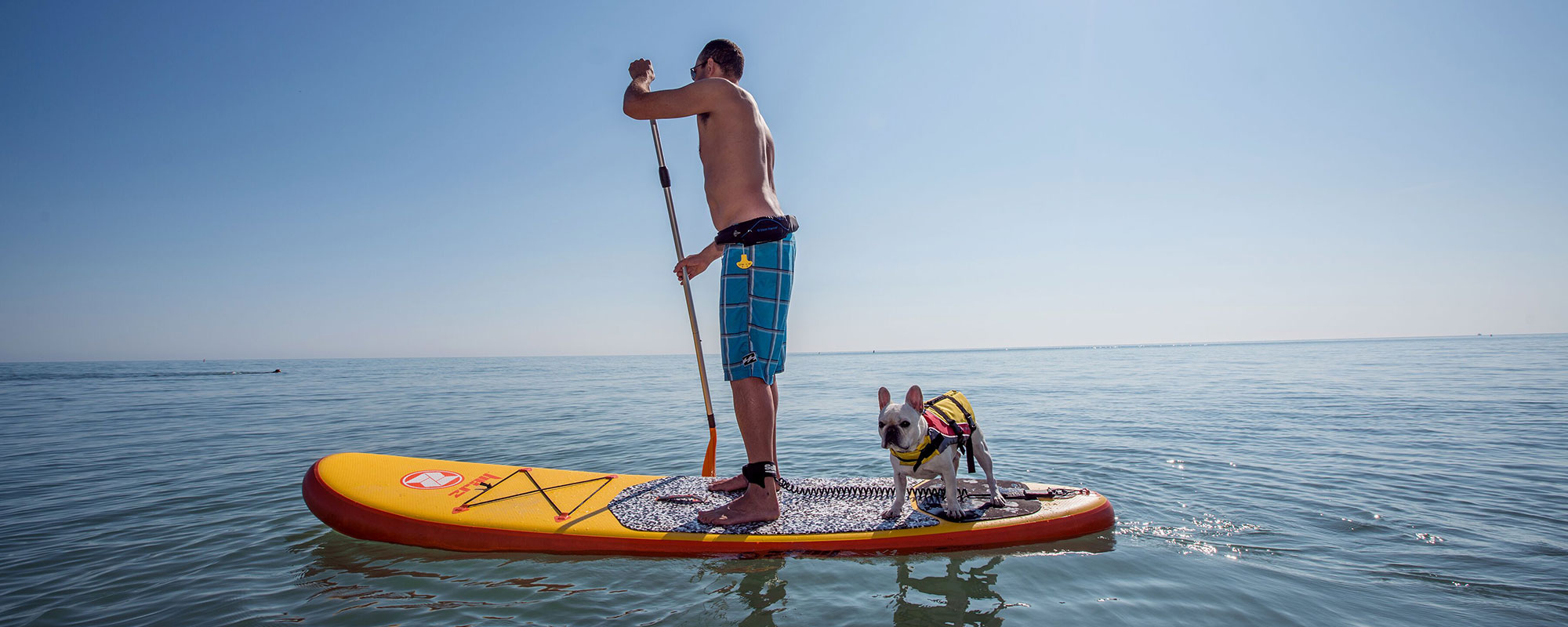 Chicago's favorite season is finally here. Explore Chicago Botanic Garden's spectacular gardens or dig your toes in the sand on one of the North Shore's beautiful beaches. Browse local street fairs and festivals, farmers markets and check out the best patios for al fresco dining. Explore what's happening all summer long.
The Shedd Aquarium is kicking off Pride Month with their very own evening of festivities. With the LGBTQIA+ community in mind, Shedd Pride Night will be an evening of mingling, exploring the museum, listening to multiple DJs and — most exciting of all — an ocean-themed drag showcase. They welcome guests to the "wonders of the aquatic animal world in an environment that welcomes and embraces all identities." This event is 21+ and runs from 6-10pm — grab your reservation now at The Shedd Aquarium online.
1200 S. DuSable Lake Shore Drive
Whether it's you or your kids who have appreciation for the wonders of Disney movies, music and characters you'll love The Forge Sings' series, which this month will feature a two-night performance with beloved Disney storylines. Little ones can take part in a Princess Meet-and-Greet before the show starts, after which the characters take us on a journey with iconic songs from some of Disney's best-loved movies. Head over to The Forge Sings for logistics and tickets.
1001 Main St., Lemont, Illinois
Like many other festivals in the city, Do Division Street Fest has food vendors and live music — but did you know they will also have a family fun fest and fashion runway supported by local boutiques? Well they do, and an array of arts, entertainment and cuisine will also be present at this year's fest. Leashed dogs are welcome, too, making it a great outing for families! Check out the Do Division Street Fest site for a full list of what to expect at this community get together.
Division Street between Damen and Leavitt
If there is one thing Chicagoans know, it's that hot dogs are a delicacy here. And the vendors at the Windy City Hot Dog Fest know that, too, which is why some of the city's best hot dog artisans are coming out for the droves of hungry attendees. From noon – 10pm each day catch some delicious dogs in Portage Park, while also acting as a judge for best dog and enjoying live, local music. There's a kids activity area too, making this a perfect event to feed the family and enjoy some time outside. Want to find out more? Visit Windy City Hot Dog Fest.
4000 N. Milwaukee Ave.
The present, past and future of Blues music will be represented and celebrated at this year's Chicago Blues Festival in both The Loop and at venues throughout the city. Enjoy a lengthy line-up of musicians waiting to rock the city with shows playing all day long, featuring genres like soul, R&B and gospel. The fest is held at Millennium Park and admission is free — visit Chicago Blues Festival for additional information.
The Andersonville Midsommarfest is back in full swing with a plethora of goodies such as all-day music acts, diverse food vendors and even events for the kids. This Swedish tradition is in its 57th year here in the heart of Andersonville, and will do what it always does best: highlighting all of the gems the neighborhood has to offer. Admission is a $10 donation, and hours of operation vary per day though no doubt each day is packed with activities and goodies — visit the Andersonville Midsommarfest website for specifics.
From Foster to Gregory on Clark St.
Witness the world premiere of Memoirs of Jazz In The Alley, a "combustible fusion of jazz music and dance," showing for one night only at Auditorium Theatre. The performance is presented by South Chicago Dance Theatre — namely Chicago choreographer Kia S. Smith, saxophonist Isaiah Collier, and the Chosen Few — and celebrates the legacy of Smith's father, renowned saxophonist Jimmy Ellis. Tickets are on sale, visit the Auditorium Theatre for more.
50 E. Ida B. Wells Dr.
Chicago Shakespeare Theater Community Partner A.B.L.E. (Artists Breaking Limits and Expectations) returns to the stage with a multimedia version of A Midsummer Night's Dream — a story that is no stranger to the Navy Pier stage and has been "updated for our social-media obsessed times." Using themes of connection and disconnection, this multimedia production folds together Shakespeare's words with original scenes, monologues, songs and dances. For more information about this classic with a twist and their free workshop for audiences, visit A Midsummer Night's Dream online.
800 E. Grand Ave.
In 2020, a viral video exposed a dog walker in NYC for her blatant racism leveled against a birdwatcher in Central Park. That birdwatcher, Christian Cooper, a science and comics writer, editor, host, consulting producer and, now, author of his latest book, Better Living Through Birding: Notes from a Black Man in the Natural World — which details his life pre- and post-incident and how "looking up at the birds prepared him, in the most uncanny of ways, to be a gay Black man in America today." Join The Book Stall and Family Action Network (FAN) for a virtual event in which Cooper will be interviewed by Natalie Y. Moore. Find more information about Cooper and the event on The Book Stall website.
Highland Park is bringing the outdoor summer fun back with their Food Truck Thursdays — which will run June 1-September 21. And, just as enticing as the food, these evening events also feature live music acts, and for all you '80s music lovers keep an eye on June 15. This particular installment will be brought to life by two cover bands New Vintage Strings and Dec8de who will take the audience back in time as they dance the night away. Find lineup specifics and more information on the series at Enjoy Highland Park online.
Returning for a vibrant 47th year, the Flamenco Passion Festival 2023 — also known as the American Spanish Dance & Music Festival — is ready to once again celebrate the beauty and passion of music and dance with Chicagoans. The critically acclaimed concerts will feature "company favorites in the Flamenco, Classical and Folkloric Spanish dance styles in both traditional and contemporary genres." Performances will feature the full company as well as guest artists and musicians from Spain. See how you can join in the excitement of this art form by visiting the Flamenco Passion Festival.
North Shore Center for the Performing Arts in Skokie, 9501 N Skokie Blvd.
Always wanted to explore the traditions of Scottish culture? You're in luck as Chicagoland is home to the Midwest's largest Scottish event, the 37th annual Scottish Festival & Highland Games. This family-friendly festival will feature the largest bagpiping championship in North America; the iconic caber toss; highland dancing; a Scottish petting zoo; Scottish genealogy and history; a marketplace where you can buy nearly anything Scottish — the list goes on. Find all the details and how to secure your entry by visiting the 2023 Scottish Festival & Highland Games.
Hamilton Lakes, Park Blvd. & Pierce Road Itasca, Illinois
This one is for all you live music lovers! Taste of Randolph returns for their 26th anniversary this summer with a lineup of 16 "delectable" restaurant vendors and a curated list of "the nation's hottest up-and-coming bands and musicians and the biggest names in Chicago." Entrance to any day of the event is a suggested $10 donation — visit Taste of Randolph for what to know before you go.
900 W. Randolph St.
In honor of Pride Month, one of the many celebrations and festivities planned to honor the LGBTQIA+ community is Chicago Pride Fest. Celebrated a week prior to the Pride Parade, Pride Fest will be an open space throughout Halsted — formerly Boystown — and feature 150 food and merchandise vendors as well as three stages headlined by various entertainment, including drag performances and DJs. Get into the spirit and show your Pride all month long, visit the Chicago Pride website for all details.
The Gold Coast Art Fair supports all kinds of artists and attracts all kinds of guests, which explains why they are successfully returning for their 65th summer this June. The fair joins together 200 juried artists from across the country to showcase their work to a crowd of thousands over the course of the two-day exhibit. While there, enjoy food, drink and live entertainment — all for an entry fee of $10. To continue supporting the arts in Chicago and for more details, visit the Gold Coast Art Fair.
S. Lake Shore Dr. & E. Monroe St.
For dads who love classic cars and all things garage-related, the 53rd Annual Father's Day Classic Car Show at Oakbrook Center is sure to impress. Take dad and the whole family to the Midwest's largest open-air car show, which this year will feature over 80 antique, classic, vintage and specialty automobiles. Admission is free and guests are welcome to look around the venue from 11am-6pm. Get all the details on the Father's Day Classic Car Show website.
100 Oakbrook Center, Oak Brook, Illinois
If dad likes to throw down on the grill or chef it up in the kitchen, this hands-on class is a great way to connect families and gift him something hand-made. Children will be able to pick from a wide variety of materials to craft their own apron, though attendees are also allowed to bring materials from home if they prefer. This event is free of charge and offers a casual way for your child to learn and explore in the pursuit of giving. Details can be found on the Grilling Aprons for Father's Day event page.
Epic Art House, 1850 N. Western Ave.
To celebrate Juneteenth this year, the Juneteenth Village Fest — held at Anna & Frederick Douglass Park and sponsored by It Takes A Village Schools — will feature musical performances by Angie Stone, Talib Kweli, Marsha Ambrosius, BJ The Chicago Kid and more. Attendees can enjoy an afternoon of local performers, food vendors, community-based organizations, a Ferris wheel, carnival rides and activities for all ages. Visit the 2023 Juneteenth Village Fest online for more.
1401 S. Sacramento Dr.
The Juneteenth Market — held at The Promontory — is the perfect way to support Black-owned businesses this Juneteenth. This indoor and outdoor market will feature a wide variety of vendors, from beauty and fashion, to food and more — so make sure you also bring your appetite. This free "culture market" welcomes everyone to celebrate; find all the logistics on the Thank You Chicago Juneteenth Market webpage.
5311 S. Lake Park Ave.
Highland Park chefs and local musicians are coming together to bring the epic Taste of Highland Park series back to the community. Enjoy the great eats of local vendors while jamming to tunes — lineup still to be announced. This event is fit for the whole family, so come over and chow down — details will be announced this June, check Taste of Highland Park for more.
One of Chicago's many success stories is that is is the birthplace of house music, a genre "that has gone on to revolutionize dance music internationally." This month, we celebrate the sounds, moves and community surrounding this way of expression. Join them for the conference at the Chicago Cultural Center on Friday, or just stick around for the music on Saturday, held at the Humboldt Park Boathouse Lawn. To find out what acts will be there and how to plan your visit, head over to the Chicago House Music Festival and Conference online.
1301 N. Humboldt Dr.
Head over to Winnetka for an annual tradition that highlights the beauty of local and national artistry. These juried vendors will be "showcasing their work, including oil paintings, mixed media, photography, sculpture" and more. And as a bonus, on Sunday, a North Shore Art League — the sponsor of the event — faculty member and portrait artist, Lisa DePinto, will be on-site to paint quick oil portraits. Bring the whole family for a stroll in the park and take in some culture while you're at it. Art in the Village online has all the necessary details for your visit.
Hubbard Woods Park, 939 Green Bay Rd.
For the LGBTQIA+ community of Chicago, the event of the year is back in all its colorful glory. The 52nd annual Pride Parade will make its way from Uptown, through Northalsted — formerly Boystown — and end in Lincoln Park, from noon – 3pm. So grab your friends and your flags and hit the streets to show a little Pride this summer! Visit the Pride Parade website for the parade route, additional details and other ways to celebrate this month.
The iconic music of John Williams created a universe all its own by weaving together the nine-film saga, Star Wars, through the power of music. "Released nearly four decades after the original film in 1977, The Force Awakens brought Star Wars and the magic of Williams' music to a new generation." Experience the wonder of this installment on the big screen as the Chicago Symphony Orchestra performs the score live for the audience. Tickets can be purchased at the Chicago Symphony Orchestra.
220 S. Michigan Ave.
---
More from Better:
---
Margaret Smith is a Chicago-based writer and editor with a passion for socio-political storytelling about their community. They are a graduate of Columbia College Chicago.