It's a new month, and a fresh start to a new year. Say hello to 2022 with opportunities to get outdoors, safely take in the arts, support local restaurants, and more. Here are the best things to do this January around Chicago.
Don't forget to tag us in your posts on Instagram @betterchicago
All Month
There may be few better promises to make in the New Year than vowing to support Evanston restaurants by taking your brunch, lunch or dinner to go. 2021 was a precarious year for restaurants that continue to struggle. They, and your tastebuds, will certainly appreciate your support of the restaurants that make up Evanston's vibrant culinary scene. Find a list of area restaurants offering curbside or carry-out.
Looking for a family-friendly way to volunteer in 2022? Look no further than the Sharehouse, which needs volunteers to sort and inventory donations of baby and toddler essentials for children in need across Chicago. Volunteers must be at least 6 years old. There must be at least one adult for every two children between the ages of 6 and 10. 3800 N Milwaukee Ave., Chicago
Jan 3 2:00pm
Jan 11 5:30pm
Jan 15 12:30pm
Jan 25 5:30pm
Thrills, spills and snowy fun await at the 35-foot sledding hill, located outside Soldier Field and is open for the season. Don a facemask and grab your sled or tube for downhill fun. 425 E. McFetridge Drive.
Skate amid images starry nights and stunning sunflowers inspired by the paintings of the famed artist Vincent Van Gogh at The Skating Ribbon in Maggie Daley Park. You'll never want to "gogh" home. Reservations are required to skate, with limited spots available at each session, so make sure to book in advance. Masks are required while skating and in the park at all times. 337 E Randolph St., Chicago
3 to 5 p.m.
It's the first day of the New Year, and what better way to welcome 2022 than by reflecting and looking toward a bright future. This workshop at Grateful Yoga of Evanston will utilize transformative and ancient tools to help participants move forward on path to renewal. 1108 Davis St., Evanston
Enjoying and celebrating art is the focus of the First Saturday of the month in Evanston where galleries and other venues will host art openings and events to highlight the city's talented creative community. Events will be held at various times throughout the day. Check the community calendar for listings of events and locations.
Does a toy for a tot in exchange for a pint sound like a good deal? Then head over to Imperial Oak Brewing to quench your first and provide a toy to support Breakthrough,a non-profit that builds connections, develops skills and open doors of opportunity for those affected by poverty. They need about 5,000 gifts. 9526 Ogden Ave., Brookfield
1:30 to 3:30 p.m.
French cinema is renowned the world over and sure to spur discussion among a group of 12 to 15 who will meet online after viewing a French film with English subtitles. This month's selection is "Sparkling Cyanide." Season 1, episode 1, of the "Les petits meurtres d'Agatha Christie" French TV series. 2013. Discussion questions will be sent the day before for those who RSVP on Meetup. Free.
Are you or your book club always struggling to find a book to read? Looking for a curated list of the best of the best tomes? Book Group leaders Alice Moody and Ann Walters of The Book Stall have created a list with a host of intriguing titles to consider. Whether you are already an avid reader or want to add more books to your life, this program will make it easy to choose your next book. The cost to attend this virtual program is $10, which includes a $10 gift card to use at The Book Stall, 811 Elm St., Winnetka.
5 to 9 p.m.Sip a cocktail, dance to live music and support a good cause at this first annual fundraiser for the Generational Transitions Foundation, which provides resources for independent living on Chicago's West Side. Cocktail hour dress. Tickets are $100 each. 4801 S. Ashland Ave., Chicago
The former Wabash Y was a focal point of the cultural and economic life for African Americans in Chicago's Bronzeville neighborhood for a half century and is where Black History Month was created. The Renaissance Collaborative (TRC) a community-based nonprofit that provides affordable housing, workforce development, employment, and educational services and solutions to Bronzeville and nearby communities is offering a tour of this historic building. Although TRC's mission is promoting self-sufficiency, the organization was founded in 1992 to restore and preserve the Historic Former Wabash Y. Tours are free, but a $20 donation is suggested. 3763 S. Wabash Ave., Chicago
The world is a fascinating mix of cultures, cuisines, and much more. Food and culture from far flung corners of the earth will be celebrated at this event that will include a mariachi performance, live lion dancing, and products showcasing more than 20 ethnic and specialty brands. Noon to 4 p.m. 4660 W. Irving Park Rd., Chicago
Just when winter skies are gray and days are short, The Winter Flower Show offers a much-needed respite from cold winds and scenes of beauty and serenity in an oasis of flowers. Step inside the conservatory for fill your nose with an abundance of floral scents and your eyes with bursts of vibrant colors. The show will feature many blooming flowers such as hyacinth, zinnias, salvias, and cosmos. 300 N. Central Park Ave., Chicago
10:30 a.m. -11:30 a.m.Engage your breath, movement and mind in the Yoga Flow Beginner series of 10 classes that will take place on Tuesdays Jan. 11 through March 15. Instructor Steve Nakon will lead participants through a series of poses designed to boost health and vitality. If weather permits, classes will be held outdoors. $180 for members; $225 for non-members. 1000 Lake Cook Road, Glencoe
Join Founder and Chief Visionary Officer, Susan B. Noyes for a Fireside Chat with Helen Abe, CIMA (R); CRPC(R); CPFA, Sr. Vice President, Financial Advisor, Wealth Management.
Are you itching to get back to working with soil and greenery again? Indulge your green thumb by creating a glass jar terrarium. Small indoor plants suited to a variety of light conditions and a glass jar will be provided. Bring gloves, pruners and an apron if desired. Tim Pollak, outdoor floriculturist at the Chicago Botanic Garden will show you how to create a miniature garden. 6-8 p.m. $79 for members; $99 for non-members. 1000 Lake-Cook Road, Glencoe
A panel of distinguished experts will share their perspectives on the Annual Economic Outlook 2022 hosted by financial columnist Terry Savage. Participants will offer their forecasts for the economy overall and their views on taxes, the markets, interest rates and regulatory changes that are likely to inform investment and business decisions in 2022. Cost is $25 for members; $50 for non-members. 12 to 1:30 p.m. Fairmont Chicago-Millennium Park, 200 N Columbus Dr.
The Grammy-winning Rebirth Brass Band will blow the roof off the joint with a performance that brings the sounds of New Orleans' French Quarter to Chicago. The group's unique sound is a mix of the New Orleans brass tradition and elements of jazz, funk, soul, R&B and the sounds they grew with. Rebirth was founded by brothers Phil and Keith Frazier over 35 years ago. The group began their career playing on the sidewalks of the French Quarter, and have since partnered with such artists as Red Hot Chili Peppers, the Neville Brothers, and Train. 8 p.m. $35 to $40 per ticket. SPACE, 1245 Chicago Ave., Evanston
Every performer will have a chance to shine when The Capriccio Piano Quartet performs an evening of music for piano and strings. The quartet features Thomas Yang on violin, Rebecca Taylor Swan on viola, Steven Houser on cello and George Radosavljevic on piano. The performance is hosted by Rendezvous Art which brings music, art and people together to spur conversations and connections that contribute to people's live. 2 to 5 p.m. Artifact Events, 4325 N. Ravenswood Ave., Chicago.
Art advisor, project manager and educator Cortney Lederer will present a hybrid-in-person lecture, "How Art is Getting Us Through the Pandemic." The lecture is part of the on-going series InFocus that features a variety of talks and presentations by artists, art professionals, historians, community activists and others. Lederer will discuss her experience with how art has moved us through the pandemic through her work with her company CNL Projects which provides project-based consulting to organizations with a specialization in art advising, project management, and program design. 3 to 4 p.m. Evanston Art Center, 1717 Central St., Evanston
Join us for a hybrid in-person / virtual lecture, "How Art is Getting Us Through the Pandemic," featuring Cortney Lederer.
United Way of Metro Chicago, Martin Luther King Jr. Day: A Day of Healing and Service. Meaningful conversations and service projects. Inside the Chicago Freedom Movement will be the topic of a virtual program "Martin Luther King Jr. Day: A Day of Reflection and Service." The conversation will feature Urban Historian and TikTok sensation Shermann "Dilla" Thomas and will be hosted by Tamiya Aurel, chief people and equity officer at United Way of Metro Chicago. Thomas will share little known facts about the civil rights movement in Chicago and will delve into King's 1966 campaign to secure open and affordable housing and how the movement has impacted Chicago in 2022. 8:30 to 9:30 a.m. RSVP.
Runners from around the world can run anywhere, at their own pace, and mark Martin Luther King Jr. Day by participating in the "I Have A Dream" virtual race. The races can be completed any time in January. 1M, 5K, 10K, 13.1, and 26.2 virtual running events are available. A portion of every registration fee (15%) will be donated to the Equal Justice Initiative, which is dedicated to ending mass incarceration and excessive punishment in the U.S., challenging racial and economic injustice and protecting basic human rights for the most vulnerable people in American society. Participants will receive a limited edition medal with a quote from King: "I have decided to stick with love. Hate is too great a burden to bear." The registration fee is $18 and includes a medal, bib and a 15% donation to EJI.
7 – 8 p.m. Virtual ZoomSarah Ruhl, an award-winning playwright, author, essayist, professor, and Wilmette native will be on hand to celebrate Wilmette's 150th anniversary with a virtual discussion of her new book Smile: The Story of a Face. Smile tells the story of how Ruhl had just survived a high-risk pregnancy when she discovers the left side of her face is completely paralyzed due to Bell's Palsy. She sets out on a decade-long search for a cure while coming to grips with her new face.
Continuing throughout the year, industry-specific events to help minority business enterprises learn how to best win sourcing opportunities with buying organizations.
7 to 8 p.m.
Geothermal energy will be the topic of an online discussion led by Mark Nussbaum of Architectural Consulting Engineers, who is currently overseeing the installation of geothermal systems in two National Historic Landmark buildings in the Chicago area. One is at Chicago's Glessner House (1887, H. H. Richardson, architect). The other is at Pleasant Home in Oak Park (1897, George W. Maher, architect). Nussbaum will delve into how thermal energy in the Earth's crust can be tapped into for heating and cooling. The green technology is geared to reducing the dependence on fossil fuels and is an efficient way to provide temperature and humidity conditions in historic buildings.
The Neighborhood Exchange Series is a panel discussion that brings the best and the brightest together from various walks of life and different sectors to create connections, share ideas, focus on strategies and build partnerships that have the potential to transform Chicago neighborhoods.
Kids will be belting out Broadway tunes while parents enjoy a beverage at this Broadway for Kids event coming to Midwest Coast Brewing Company. Stages Chicago, an arts education program that offers performing arts experiences for children and families, will provide entertainment inspired by the Great White Way. Beverages on tap will include beer, cider, non-alcoholic beer, cold brew coffee, soda and sparkling water. Show starts at 10:30 a.m. $15 per family. Midwest Coast Brewing Company, 2137 W. Walnut St., Chicago
5 to 6 p.m.
The growing world of ecommerce means consumers have a wealth of products available for order with the click of a computer mouse or tap on their phone. While this surely brings new opportunities, it also brings challenges including supply chain issues and a competitive marketplace. The Exec Club of Chicago will host a virtual panel discussion about how businesses are evolving and meeting consumer demands . Chief marketing and chief experience officers will discuss how decisions of C-suite executives are affecting the customer experience. Complimentary for members; $25 for non-members.
Amy Barrow of The Book Stall will lead a virtual discussion of "Three Girls from Bronzeville: A Uniquely American Memoir of Race, Fate and Sisterhood by Dawn Turner." Turner, an award-winning journalist and novelist, tells a story based on her childhood of how she, her sister, and a friend grew up in the storied Bronzeville neighborhood of Chicago and how their paths each took different turns. The story explores race, sisterhood, opportunity and other powerful forces that shaped their lives. Free. 9:30 a.m. to 10:30 a.m.
Come have a laugh and relax while supporting a good cause at Comedy for Causes at the Lincoln Lodge Theater. This month's beneficiary of the event is the Chicago Women's Health Center. Tickets are $16. 2040 N. Milwaukee Ave., Chicago.
Whiskey lovers and connoisseurs are invited to tantalize their tastebuds with a variety of whiskeys offering at The Winter Whiskey Tasting Festival at the Station Restaurant & Bar, 120 N. Canal St. Exclusive, Premium, VIP and General Admission tickets available. Tickets range from $25 to $110. 2:30 to 6 p.m.
More than 400 young professionals gather for a night of entertainment, conversation and fun.
---
More from Better:
---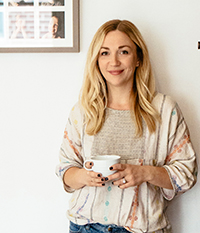 Macaire Douglas lives in the Chicago suburbs with her husband and two sons. She proudly supports Save Abandoned Babies Foundation, a Chicago-based nonprofit organization that works tirelessly to prevent the illegal abandonment of newborns nationwide. Since its inception in 2000, more than 3,600 newborns have been safely surrendered and adopted into loving homes.