On November 16, the team behind the innovative Immersive Van Gogh Paris and Immersive Van Gogh Toronto announced that the exhibition will be coming to Chicago in February 2021.
This will be the first Immersive Van Gogh exhibit in the United States.
City Commissioner for City Affairs and Special Events Mark Kelly noted what a high honor this will be for the city. He compares the future exhibit to the Merchandise Mart's Art on theMART, as both combine technology and storytelling to create visually stunning art experiences. The exhibition will last from February 11 to May 2 of next year and will be held in the recently renovated Germania Club Building in Old Town. With three-stories, the venue's 13,000 square feet will adequately hold the exhibit's 500,000 cubic feet of projections of Van Gogh's art.
The exhibit will follow Covid-19 safety protocols, including hand sanitizing stations, temperature checks, contactless payment options and social distancing markers.
Massimiliano Siccardi, creative director and Italian film producer started Immersive Van Gogh in 2019 in collaboration with Italian multimedia composer Luca Longobardi, who provided the musical score.
"Despite being unknown throughout his life, Van Gogh's artwork has created a lasting impact through its emotional richness and simple beauty," said Siccardi. "Both myself and Luca Longobardi are very excited to visit Chicago and once again bring Van Gogh's legacy to life in a way that is unique to the beautiful architecture of the Germania Club Building."
Chicago has had a strong connection with the Dutch painter for a long time. The Art Institute holds nine Van Gogh pieces in its permanent collection and was the site of the highly successful exhibit "Van Gogh's Bedrooms" in 2016.
Tickets for the exhibition will go on sale to the public at 11 a.m. CST on Monday, Nov. 23 at vangoghchicago.com and by phone at 844-307-4644. Ticket prices start at $39.99 ($24.99 for children 16 or younger), with timed and flexible ticket options available.
---
More From Better:
---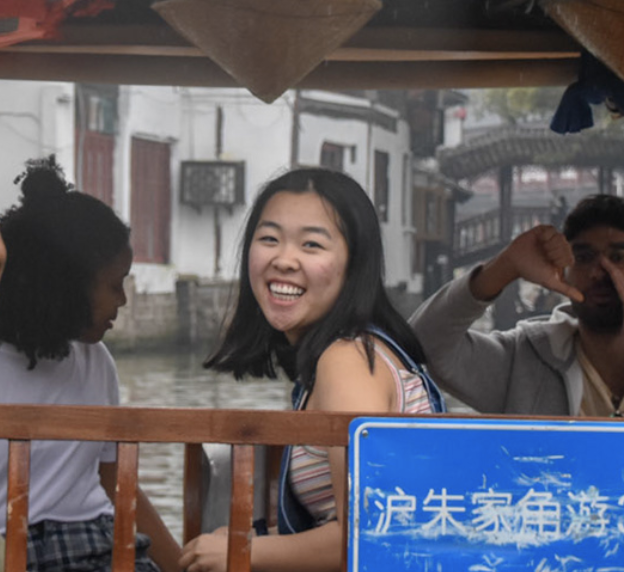 Cindy Mei is an intern at Better. Currently in her senior year of college at Northwestern's Medill School of Journalism, Cindy is moved by strong storytelling about personal identity and culture. She is an avid fan of the works of Anthony Bourdain, Alex Kotlowitz and Jenn Fang.
Cindy is a proud alumna and supporter of After School Matters, a non-profit organization that offers arts and leadership classes to Chicago high schoolers. She also encourages support for Think!Chinatown, a New York City based non-profit that fundraises for Chinese businesses in Manhattan's Chinatown.