Baseball is finally back, and we have a beautiful, but hot, weekend ahead of us. From safely visiting our zoos to mixing up a margarita at home in honor of National Tequila Day, here are five things you can do this weekend.
Please take care and help our community fight COVID-19 — maintain at least 6 feet of distance, wear a mask and wash your hands properly and frequently, when going out.
While you may not be able to watch the game in person — unless you were lucky enough to snag a pricey rooftop ticket — it doesn't mean you can't create an experience at home. We plan on making some Chicago-style dogs and filling some stadium cups with beer, while we cheer our favorite team on as they take on the Milwaukee Brewers.
In case you missed it, our Summer Issue has an interview with Cubs Charities Executive Director Alicia Gonzalez, and we also checked-in with the players to see how they were giving back to the commuity. Read it here!
Tired of your sweats? Dress up (from home) for a good cause! Free to register, the Gastro-Intestinal Research Foundation's (GIRF) is hosting an online gala and fundraiser in place of its 59th annual in-person event. GIRF's virtual ball will take place on Saturday, July 25th, 2020 at 6:00 pm and will provide GIRF supporters with an enjoyable evening including an online auction and paddle raise, a performance by Second City and a presentation by Dr. David T. Rubin, Lead Scientific Advisor for the GI Research Foundation. The event is free, but donations are greatly appreciated as they can save lives from these deadly GI diseases.
Get Out: Museums & Zoos
Many of our favorite outdoor spots are open, with limited capacity and safety precautions in place. Here are just a few (and make sure you check their websites before heading there for ticket and safety information):
Chicago Botanic Garden: Limited reopening and accepting reservations for the perimeter walk.
Lincoln Park Zoo: Free admission, reservations are required.
Morton Arboretum: Timed entry tickets are available for purchase.
Field Museum: Opens Friday, with timed entry tickets for purchase.
Brookfield Zoo: Timed reservations are required.
Navy Pier: Outdoor parks are open as well as outdoor dining, and some boat tours are running. Face masks required for guests.
Shedd Aquarium: Advance tickets are required.
Help us celebrate our local businesses – from education and shopping, to arts and entertainment. Voting closes on August 5th, so you have enough time to uplift your favorite businesses, and help spread the word! Vote here.
Friday is National Tequila Day, are are looking to mix up a drink without the mix full of sugar or artificial ingredients. Here is a great margarita recipe that will have you bypassing the mixes and stirring up your own.
The Classic Margarita
Courtesy of Epicurious:
Ingredients:
2 ounces tequila made from 100 percent agave, preferably reposado or blanco
1 ounce Cointreau
1 ounce freshly squeezed lime juice
Salt for garnish
Preparation:
Combine tequila, Cointreau, and lime juice in cocktail shaker filled with ice.
Moisten rim of Margarita or other cocktail glass with lime juice or water.
Holding glass upside down, dip rim into salt. Shake and strain drink into glass and serve.
---
How to help:
Many are finding that helping others is an effective way to help combat feelings of powerlessness in the face of COVID-19. Here are some deserving nonprofits, including food pantries, that need your support.
---
More from Better:
---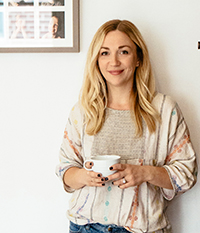 Macaire Douglas lives in the Chicago suburbs with her husband and two sons. She proudly supports Save Abandoned Babies Foundation, a Chicago-based nonprofit organization that works tirelessly to prevent the illegal abandonment of newborns nationwide. Since its inception in 2000, more than 3,600 newborns have been safely surrendered and adopted into loving homes.