It has often been said that opera is an acquired taste, more so than any other form of music or art. Many opera aficionados are well into adulthood and, over time, have come to enjoy and appreciate the beauty of a wonderfully executed performance, including the grandiose music, emotional vocals and elaborate costumes that are part of the operatic experience.
But the enjoyment of opera doesn't have to reside in the domain of older adults; in fact, it can be rollicking, frolicking fun that can pique the interest of the young, too.
The Scorpions' Sting, written by Canadian composer Dean Burry, is such an opera. Based on Egyptian myth, it's the story of a group of archeology students who stumble upon the Lost Temple of Isis. The temple honors Isis, the ancient goddess of healing, and as the students pore over the ancient hieroglyphics on the temple walls, a mythical tale — and a bit of mayhem — unfolds.
The modern allure of The Scorpions' Sting makes it the ideal selection for the latest iteration of Lyric Opera of Chicago's Opera in the Neighborhoods — an ongoing program that brings opera productions written specifically for younger audiences to a variety of performance sites throughout the metropolis.
As with other Opera in the Neighborhoods performances, The Scorpions' Sting features a smaller cast of professionals from the company. At 45 minutes from start to finish, it has the ability to captivate and hold the interest of all ages. The Lyric Opera first performed it in 2017, marking the production's United States debut. It was met with such enthusiasm from both students and teachers — some of whom were also studying mythology in their classrooms — that the company decided it was time for a repeat performance.
"Trying to pare down an opera with a grand story and mature themes, like La Traviata for example, into a children's version really can't be done," said Jill LeCesne Potter, Lyric Opera's Senior Director of Learning Programs. "Presenting it in this format also introduces opera to young people in a way that makes it easier to enjoy and understand."
From May 3-12, The Scorpions' Sting will be performed at Governors State University, James Lumber Center for the Performing Arts and the Reva and David Logan Center for the Arts. While six of the seven total performances are reserved for students from Chicago-area schools, the May 12 evening performance is a family event open to the public, with tickets at only $5 each.
"Chicago's Public Schools have a history of introducing live performance to their students, but due to budget constraints, it's become increasingly difficult for schools to get young people to performing arts venues. Opera in the Neighborhoods has a bus scholarship program to support schools in need of those additional resources." added Potter. "We specifically chose these three venues across greater Chicago to allow for maximum participation and accessibility of students from as many parts of the city and suburbs as possible to see The Scorpions' Sting."
Lyric's presentation of Scorpions' Sting is generously made possible by the Mazza Foundation and CIBC Bank USA with major support from the Nancy W. Knowles Student and Family Performances Fund.
For more information and to purchase tickets to the May 12 public performance of The Scorpions' Sting, please visit the Lyric Opera website.
---
More from Better:
---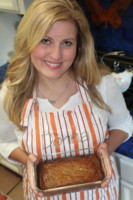 Donna Berry Glass is a freelance writer, editor and communications pro in Marin County, just outside San Francisco. When she's not writing, hiking up steep hills, driving her kid to sports practice or whipping up her famous banana bread, she and her family spend time in their cabin in Lake Tahoe. She avidly supports the California Academy of Sciences, a world class science museum and research institution, and Cedars which is heart, home and family to many of Marin's developmentally disabled adults.