The Women's Board of Lincoln Park Zoo invited revelers to don their finest black-tie attire and soar to the Zoo Ball annual fundraiser on July 15, which took place under a big tent set in the middle of the zoo's stunning grounds.
Themed "Birds of Paradise," this year's event paid homage to the Puerto Rican parrot, an endangered bird brought back from the brink of extinction by zoo scientists and partners, and which can only be seen at the Lincoln Park Zoo other than in its native homeland. The distinctive bird and its rainforest habitat was the inspiration for the event, which featured lush, tropical décor along with creative cocktails and cuisine. Lively music from Gentleman of Leisure provided the soundtrack as attendees enjoyed a three-course meal by Blue Plate Catering.
The annual black-tie event is one of the most anticipated on the social calendar and this year was no exception; nearly 700 business, civic and community leaders and zoo supporters including John Mostofi, Megan Ross, Roger Gettys Hill II and Eva Wasserman showed up to help the Women's Board uphold its core mission of providing free and accessible zoo experiences for everyone.
Co-chaired by Brigid Najarian and Amy Olshansky, this year's event raised a stunning $1.5 million to help Lincoln Park Zoo support animal care, the community and conservation initiatives. A Chicago institution since 1868, the zoo is a destination for locals and visitors alike, connecting families with nature and wildlife within the city with complimentary admission. Additionally, the zoo provides scientific-based animal care for nearly 200 species in its care, while also contributing to conservation initiatives across the globe.
"Since its inception in 1976, the Women's Board has been a leading fundraising force, contributing more than $30 million to a wide range of capital projects and habitats," said Christine Tierney, president of the Women's Board of Lincoln Park Zoo. "We are thrilled to be back in-person this summer."
Event sponsors included Abbott, JPMorgan Chase Bank, Patrick and Shirley Welsh Ryan Foundation, PNC, Tawani Foundation and a number of individual patrons.
---
How to Help:
Donate to the Lincoln Park Zoo to help support their animal care, worldwide conservation efforts, and education programs. Your donation will also help keep the zoo free for future generations to visit.
---
More From Better
---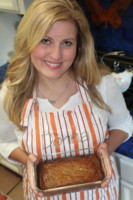 A freelance writer in Marin who writes about family, kids and parenting, Donna Glass is the mother to one son, one dog and a hamster named Miss Geri. When she's not writing, trekking up steep hills in Marin or driving her kid to sports practice, she and her family spend time in their tiny cabin in Lake Tahoe. She avidly supports the California Academy of Sciences, a world class science museum and research institution, and the Institute on Aging which provides much needed services to Bay Area seniors and disabled adults. Glass is obsessed with baking the perfect loaf of banana bread, something she makes so often she no longer needs to look at a recipe card.