This morning, Chicago's iconic Navy Pier announced that it is temporarily shutting its doors on Sept 8. With hopeful plans to reopen in Spring 2021, the financial burden and impact of the ongoing coronavirus pandemic was too much for the organization to maintain. In a press release, they cited a projected deficit of $20 million in 2020, and the impact of COVID-19 travel restrictions on the tourism industry as a contributing factor to decreased attendance and revenues.
"While this was a very difficult decision for the organization, it was a necessary one to proactively ensure the long-term success of one of Chicago's most treasured and important civic institutions and the communities it serves," said Navy Pier President and CEO Marilynn Gardner. "This decision will also help preserve the future of the many on-site businesses, which continue to face hardships of their own as a result of the pandemic. The temporary closure will allow the Pier and its partners to reduce its operational expenses and support efforts to limit COVID-19 cases as we move into the fall and winter seasons."
This difficult decision is not unique to Navy Pier. Many local businesses are having to make this tough call, even with PPP loans and aid. Is the cost of being open right now, with limited capacity and risks, worth the loss in revenue? Or, do they close their doors and risk possibly never reopening again? With a vaccine projected at the end of 2021 now, which would usher in Illinois' Phase 5, the financial impact of the pandemic on businesses is going to be seen for years, possibly decades, to come. And as Chicago Public Schools and neighboring suburban schools pivot to distanced learning, the weight on the workforce is strained. How can the economy reopen, when we cannot safely leave our homes?
Navy Pier, with its ample outdoor attractions and dining space, may have had an advantage this summer. But the more than 70 small local businesses inside — all who have received rent relief from the Pier — have experienced significantly low attendance throughout the pandemic. Per state and city orders, Navy Pier first closed to the public from March 16 to June 10. Since its phased reopening, they have been able to resume partial operations and welcome guests back, but the destination saw less than 20 percent of its typical summer attendance, making it difficult to generate revenues that support its operations. The Centennial Wheel, all trade and consumer shows and other Pier Park attractions — primary sources of revenue — have not been able to open and operate, further impacting revenue.
Another blow to Chicago's booming summer tourism industry, which includes hotels, restaurants and the arts — was the cancelation of Lollapalooza, Chicago Cubs games with in-person attendance for fans, and Millennium Park concerts. Choose Chicago, the city's official marketing organization, launched Tourism & Hospitality Forward this spring, as a way to support the city's recovery efforts. Unlike other major cities that rapidly reopened, Chicago has taken its time to meet all phased guidelines, meaning visitors can trust that our residents and businesses take this pandemic seriously. Through this initiative, businesses pledge to maintain "socially responsible" health and cleanliness measures for both visitors and employees, and to prominently display their efforts in their businesses and online. But, if the majority of locals are staying home, and the tourists aren't hopping on planes, how will Chicago's tourism industry survive through 2021?
Navy Pier, unlike many other major tourist-driven businesses, has operated as an independent, 501(c)(3) nonprofit organization since 2011. Although the organization maintains facilities on publicly owned property, the Pier does not receive any public tax dollars to support its operating costs. They depend on generous philanthropic support from individuals, foundations and corporations with the majority of revenues earned through operational income, such as rent from on-site businesses, events, parking and ticket sales from attractions — all of which have been impacted by the COVID-19 pandemic.
Your last chance to visit the Pier this year will be Labor Day weekend. With multiple layers of safety precautions in place, guests can experience the Pier's free arts and cultural programs, restaurants, retail shops, tour boats and more.
And if you are looking for other ways to safely support Chicago's tourism industry, you can consider taking a staycation to support our local hotels, joining virtual galas, that benefit the arts and entertainment industry, and ordering take-out, when possible.
Think about the museums, theaters, and other cultural destinations you love around Chicago. Even if you're unable to visit them this year, consider donating to help them endure these tough times.
Do you have a favorite cultural institution that's struggling right now? Give them a shout-out on social media and tag us on Instagram and Twitter so we can help share the love!
---
How to help:
Donate to support Navy Pier's free public programming and help keep this beloved Chicago destination afloat.
Many are finding that helping others is an effective way to help combat feelings of powerlessness in the face of COVID-19. Here are some deserving nonprofits, including food pantries, that need your support.
---
More from Better:
---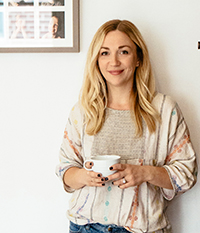 Macaire Douglas lives in the Chicago suburbs with her husband and two sons. She proudly supports Save Abandoned Babies Foundation, a Chicago-based nonprofit organization that works tirelessly to prevent the illegal abandonment of newborns nationwide. Since its inception in 2000, more than 3,600 newborns have been safely surrendered and adopted into loving homes.