Since September 2019, Australia has been battling bushfires — something that is not uncommon during their hot and dry summers. What is abnormal about this fire season — right at the start of one of their hottest and driest summers — is the intensity and devastation of these 126 individual fires: 24 people have been killed, including three firefighters, an estimated half a billion animals have been lost in New South Wales alone, homes have been destroyed and 14.7 million acres have burned, estimated to be the size of a small country, like Denmark. This is a wildfire season that Australia has never seen before, and it is estimated to burn for months.
Fires around the world are blazing at record breaking numbers: if you aren't worried about human-caused global warming, it's time to pay attention. Compared to the recent Amazon and California wildfires, the damage in Australia is shocking. New South Wales, Victoria and South Australia have seen the most damage, but the entire country and beyond is affected: Sydney has reported unsafe air quality, almost 11 times the hazardous level, and a smoke cloud from the fires, the size of the United States, has drifted all the way to South America.
Here are easy ways to donate money to help Australia fight these fires, save wildlife, relocate families and recover:
Help Those Battling the Fires
Donations directly benefit the firefighters and volunteers:
New South Wales Rural Fire Service
#Authorsforfireys: Bid on exclusive author-signed books and merchandise through Twitter, with proceeds benefiting the CFA.
Help Wildlife
Donations are distributed to shelters and wildlife carers around the country:
WIRES Australian Wildlife Rescue Organisation
Help Families Recover
Donations fund relief staff, who travel to affected areas to provide essential supplies and support to those in need:
Seed Indigenous Youth Climate Network
---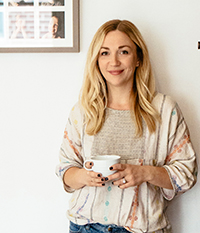 Macaire Douglas lives in the Chicago suburbs with her husband and two sons. She proudly supports the Save Abandoned Babies Foundation, a Chicago-based nonprofit organization that works tirelessly to prevent the illegal abandonment of newborns nationwide.