Marin's connection to local waters runs deep — from historic boatyards and rafting logs on high tide to oyster farms and sustainable fishing. And (humble brag), some of the best seafood restaurants anywhere are located here. For a true taste of Marin, there might be nothing more satisfying than digging into an unassuming sandwich that shows off the marine riches of Northern California (and a little beyond).
This harborside joint where blues and classic rock tumble from the speakers, softening the scrape of picnic tables across concrete floors from diners settling down to eat, is one of Marin's OG sustainable fish restaurants, fish butchers and seafood suppliers. The entire menu (save the burger) is dedicated to seafood. Regulars have their favorites — pasta con vongole, fish tacos — but the lobster roll with little more than tarragon, butter and lettuce on a torpedo roll has us hooked.
350 Harbor Dr, Sausalito; 415.331.3474
The name of the boat that caught and harvested your lunch is printed on each day's menu at Tam Junction's pescatarian beer garden (which is run by Proof Lab). Many dishes feature the grilled fish of the day, and the in-season-only crab sandwich is worth seeking out. We are also partial to the blackened fish sandwich: your chosen fish coated with a spice blend that hits a fiery note before the slaw and tartar sauce cool everything down to "manageable."
254 Shoreline, Mill Valley
It's hard to call out a favorite sandwich at either the San Rafael original or the Mill Valley offshoot. Let's all agree though that the Niño Pobre is Sol's Puerto Rican equivalent to the po'boy. Stuffed with Mexican prawns tossed in house secret marinade, the critters are rolled in plantain crumbs before layers of pickles, lettuce and addictive cilantro-lime mayo are added on. The whole thing is gluten-free when you choose tostones instead of bread.
401 Miller Ave, Mill Valley; 415.380.1986; 901 Lincoln Ave, San Rafael; 415.451.4765
A great oyster bar is a must for most restaurants in West Marin, and owner Ted Wilson serves up a mean chili and bacon-flecked baked oyster. Still, a new entrée to the menu, the Ahi Sushi Sandwich, is also making waves. Slices of line-caught Hawaiian ahi tuna are seared for mere moments before they take to a brioche bun layered with dynamite sauce, avocado and sweet soy-cabbage slaw. "It's so popular, I don't know if I'll ever be able to remove it," Wilson says.
26955 CA-I, Tomales; 707.879.2002
It doesn't get more classic than chef Casey Thompson's Crispy Fish Sandwich. Firm black cod is breaded and fried, then topped with shredded lettuce, dill pickles and tartar sauce before landing on a torpedo roll. It's the kind of sandwich that reminds you that simple fare done right is all you wanted all along.
23584 Arnold Dr, Sonoma; 707.356.3567
---
For more on Better:
---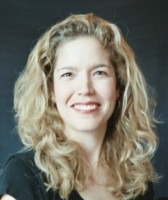 Christina Mueller is a long-time Bay Area food writer. She hails from the East Coast and has spent way too much time in South America and Europe. She discovered her talent as a wordsmith in college and her love of all things epicurean in grad school. She has written for Condé Nast Contract Publishing, Sunset, and the Marin Independent Journal, among others. She volunteers with California State Parks and at her child's school, and supports the Marin Audubon Society, PEN America, and Planned Parenthood. When she is not drinking wine by a fire, she is known to spend time with her extended family.