In the spirit of moving the mountain to Muhammad, we are bringing the first official Marin Magazine Decathlon.
Grab your mask, competitive spirit and tag us @marinmagazine and/or #2020MarinOlympics as you hike the Dipsea trail, walk the length of Stinson Beach, and partake in a number of other challenges we cooked up while helping the community. (Scroll to the bottom of this page to see more information in our Instagram post).
Anyone able to complete five of these items by the end of July will earn $100 that will go to PlayMarin. PlayMarin is a Marin City non profit focused on making Marin a more inclusive place through play. The $100 donations will be made by Noyes Family Foundation on behalf of Make it Better Media Group with a maximum of $5,000. But wait — there's more. Winners will also be featured on our community podium for all to celebrate and be announced in the August issue. Go Marin!
Climb to the summit of Mt. Tamalpais and snap a photo of the green 2,571 elevation sign.
Walk the entire length of Stinson Beach. To prove you made the entire length, take a pic at each end.
Hike the Dipsea trail and take a photo of each mile marker, selfies preferred.
Hike to the top Hill 88 and snap a selfie next to your favorite mural.
Mountain bike China Camp Park, take a selfie at the remnant of the historical fishing village, home to 500 former Chinese laborers in the 1880s.
Hike to waterfall at end of Fairway Drive in Novato.
Walk the entire length of Limatour Beach…take a dramatic selfie in front of the sand dunes.
Climb to the top of Mt. Burdell and take a photo next to a stone wall, built by Chinese laborers Galen Burdell employed in the 1870s.
Stroll to the top of Bald Hill, if you are bald or can get in a photo with someone bald, you get two extra points.
Snap a photo doing any three of these official Olympic Summer Sports:
Water Sports:
Artistic Swimming Athletics
Canoe – Slalom
Canoe – Sprint
Diving
Marathon Swimming
Modern Pentathlon
Rowing
Sailing
Surfing
Swimming
Triathlon
Water Polo
Land Solo+ Sports:
Archery
Artistic Gymnastics
Basketball
Boxing
Cycling

BMC Freestyle
BMX Racing
Mountain Bike
Road

Equestrian
Golf
Judo
Karate
Modern Pentathlon
Rhythmic Gymnastics
Shooting
Skateboarding
Sport Climbing
Taekwondo
Trampoline Gymnastics
Triathlon
Weightlifting
Land Multi-Person Sports:
3×3 Basketball
Badminton
Baseball/Softball
Beach Volleyball
Fencing
Football
Handball
Hockey
Rugby
Table Tennis
Tennis
Volleyball
Wrestling
How to Participate:
---
More from Better:
---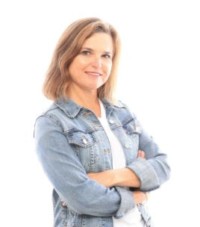 Mimi Towle has been the editor of Marin Magazine for over a decade and is currently the national editorial director of Make it Better Media. She lived with her family in Sycamore Park and Strawberry and thoroughly enjoyed raising two daughters in the mayhem of Marin's youth sports; soccer, swim, volleyball, ballet, hip hop, gymnastics and many many hours spent at Miwok Stables. Her community involvements include volunteering at her daughter's schools, coaching soccer and volleyball (glorified snack mom), being on the board of both Richardson Bay Audubon Center and then The EACH Foundation. Currently residing on a floating home in Sausalito, she enjoys all water activity, including learning how to steer a 6-person canoe for the Tamalpais Outrigger Canoe Club. Born and raised in Hawaii, her fondness for the islands has on occasion made its way into the pages of the magazine. If you want more, she's created a website, HawaiiIslander.com.