Whether it's emerald, hunter or lime, it's the time of year for green. Here are some stylish finds to help you look the part.
Designed by shop founder Firuzé Hariri, the distinctive, permanently pleated texture of this classic long-sleeve, button-down blouse is created by hand; the easy-care microfiber fabric is also travel-friendly.
These lightweight, machine-washable are made with eucalyptus tree fiber, a renewable material — making them a comfortable, stylish and eco-conscious choice for your spring wardrobe.
Marin Bag; $17
This boutique is filled with gift items that celebrate hometown pride, like this custom-made canvas bag that's perfect for stowing everyday essentials.
Curling up on the couch wrapped in this ultrasoft, lightweight yet warm baby alpaca wool throw imported from Peru is a truly indulgent experience.

Handmade in Venice, California, by ceramic artist Gary Steinborn, this modernist round vase is finished with a satin-smooth matte glaze.

Made from 100% cotton, this lightweight, casual, versatile jacket will be your go-to layering piece for spring's cool days.

The classic, slim silhouette of this statement-making two-toned, textured leather clutch makes it an essential accessory for daytime or evening wear.
---
More from Better:
---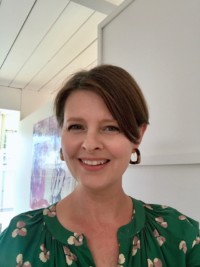 Lotus Abrams has covered everything from beauty to business to tech in her editorial career, but it might be writing about her native Bay Area that inspires her most. She lives with her husband and two daughters in the San Francisco Peninsula, where they enjoy spending time outdoors at the area's many open spaces protected and preserved by her favorite local nonprofit, the Peninsula Open Space Trust.