This beautiful holiday weekend you can visit Chicago's reopened museums, enjoy the outdoors, fire up the grill and more. Here's your Labor Day weekend list of of five things you can actually do.
Please take care and help our community fight COVID-19 — maintain at least 6 feet of distance, wear a mask and wash your hands properly and frequently, when going out.
Navy Pier is closing on September 8, so this weekend is your last chance to visit the iconic lakefront destination until they reopen in Spring of 2021. There will be live music as part of the popular Live on the Lake! series at the Miller Lite Beer Garden, with performances by Brian Allison and bq, and Katie Kadan (finalist on NBC's The Voice). The Pier will also host its final Neighborhood Artisan Market of the season, featuring artists and vendors from the Beverly and Morgan Park neighborhoods, to encourage the support of small local businesses. Restaurants, retail shops, tour boats and dining cruises will also be open and available throughout the weekend.
View this post on Instagram
Every two seconds someone in the U.S. relies on lifesaving blood for their medical treatment. And supply can't always meet demand because only about 3% of age-eligible people donate blood yearly. Add to that the pandemic, which caused the cancelation of thousands of blood drives, and now the need for blood donation is greater than ever. This weekend, consider donating at a local blood drive, and help save lives. If you know of a location that could host a blood drive in the future, tell the Red Cross here.
View this post on Instagram
Fire up the grill this weekend and take some inspiration from some of Chicago favorite chefs, including Giuseppe Tentori of GT Prime, Ricardo Jarquin of Travelle Kitchen + Bar and Ashlee Aubin of Salero. From paella to pork chops, their five chef-approved recipes are definitely worth trying at home this weekend.
View this post on Instagram
If you are looking for some adventure this weekend, head to Lemont, where the largest outdoor adventure park in America recently opened. With 300-acres to explore, there is no shortage of thrilling activities. You can try out the over-water ziplines, mountain biking skills courses and pump tracks, flatwater paddlesports including kayaking, canoeing and pedal boats, and more. There is even five miles of running, biking and walking trails, as well as food service and a beer garden. Reservations are required.
Visit: Chicago Museums for free
View this post on Instagram
If you are a Bank of America cardholder, you can visit six Chicago-area museums from September 5-6 with free general admission. As cultural institutions across the country navigate the current environment, Bank of America is still fulfilling commitments to its nonprofit partners, whether or not they are open and if programming has been modified or cancelled. This includes continued support of their Museums on Us® partners. Museums included are:
Learn more here. Reservations are required to most museums.
---
How to help:
Many are finding that helping others is an effective way to help combat feelings of powerlessness in the face of COVID-19. Here are some deserving nonprofits, including food pantries, that need your support.
---
More from Better:
---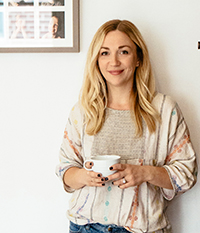 Macaire Douglas lives in the Chicago suburbs with her husband and two sons. She proudly supports Save Abandoned Babies Foundation, a Chicago-based nonprofit organization that works tirelessly to prevent the illegal abandonment of newborns nationwide. Since its inception in 2000, more than 3,600 newborns have been safely surrendered and adopted into loving homes.