My daughter's life looks practically perfect. No one would ever guess that Emma's brain tortures her continuously with a looped cacophony of critical, negative, self-loathing thoughts. But, that's exactly what she has wrestled with since she was 12 and suffered the onset of clinical general anxiety disorder (GAD) and obsessive-compulsive disorder (OCD).
Sadly, I didn't recognize this in Emma then. And in truth, 12 years later, I still have trouble detecting symptoms in her. I only see her wonderfulness. Fortunately, by the time Emma was 14, her observant older sister Skatie recognized troubling details — like the cracked, often bleeding skin caused by rubbing and washing her hands too much. Skatie relentlessly nagged until we sought professional help for Emma. And thank God she did. It's painful to think what Emma's life would be like otherwise.
To casual observers, Emma's life looks charmed. Adored youngest of eight kids in a loving and affluent family. Beautiful, athletic, creative, and so smart that she went to Harvard. Always surrounded by a circle of fun, interesting friends.
But even with excellent professional help and abundant unconditional love from family, Emma has suffered a lot — including dealing with an eating disorder, heightened trauma from the death of her best friend's mother and college rape.
Emma's also a gifted writer. Something about these COVID-19 times caused her to lean in to that calling and share her hardest truths with the hope that her words will help others too.
If anyone you love is wrestling with anxiety, an eating disorder, OCD, rape or untimely death, I recommend her short personal essays to you. Click here to read the essays.
If you know others like Emma, who are willing to share their hardest truths in order to help others, please send them my way. Better wants to facilitate as many helpful connections this way as possible.
---
Resources:
Obsessive-Compulsive Disorder (OCD)
Generalized Anxiety Disorder (Gad)
---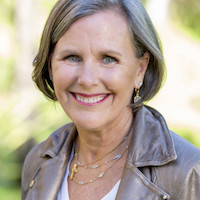 Susan B. Noyes
 is the Founder & Chief Visionary Officer of Make It Better Media Group, as well as the Founder of Make It Better Foundation's 
Philanthropy Awards
. A mother of six, former Sidley Austin labor lawyer and U.S. Congressional Aide, passionate philanthropist, and intuitive connector, she has served on boards for the 
Poetry Foundation
, 
Harvard University Graduate School of Education
 Visiting Committee, 
American Red Cross
, 
Lurie Children's Hospital
, 
Annenberg Challenge
, 
Chicago Public Education Fund
, 
Lyric Opera of Chicago
, 
Chicago Symphony Orchestra
, 
New Trier High School District 203
, and her beloved 
Kenilworth Union Church
. But most of all, she enjoys writing and serving others by creating virtuous circles that amplify social impact.