When Paul Austin and Tenisha Tate-Austin purchased an iconic "pole home" in 2016 — one of 300 wooden homes built across the hills above Marin City in the early 1960s as part of a redevelopment effort — they knew they were buying a bit of Marin City history. What they didn't know was that they soon would be making history by filing a lawsuit to expose ongoing racism in the real estate marketplace. In early December of 2021, the couple joined the Fair Housing Advocates of Northern California (FHANC) to announce the filing of a lawsuit in federal district court alleging housing discrimination due to race in a loan appraisal process. To understand the Austins' experience, it's essential to understand the history of Marin City itself, and its tight-knit residents.
Moving Home to Marin City
Austin and his wife began looking for a family home in 2015, focusing on Marin City, where Austin was raised. "We wanted to buy here because of the sense of community, because of family," says Tate-Austin, the principal of Miller Creek Middle School in Marinwood. "We couldn't see ourselves in other parts of Marin. Paul had these things growing up and we wanted the same for our kids."
 Soon after the Austins' purchased their pole home, they decided to remodel, making the open-plan kitchen and living room the centerpiece of the house and adding windows and deck space to accentuate the stunning views of Richardson Bay and the surrounding hills. "People have a picture of Marin City because they never come here, and they don't really know what it's like," says Tate-Austin. "But if you talk about the beautiful view, having enough space to put a bocce court in your front yard, the half-basketball court we're building, the hiking trail right in the backyard… " she explains, pointing toward the lush forested hillside above their home. "And you've got access to everything," Austin adds. "The city is right there. The water is right there." 
The couple was especially eager to bring their children up in a neighborhood that is nearly impossible to find in modern California: a multigenerational community. "There are very few communities like Marin City, where everybody knows each other — there have been generations and generations of people who grew up together here," says Austin, who is the founder and CEO of the nonprofit Play Marin. "Kids can roam freely. In this community we look out for one and other. " As Austin describes it, Marin City is a community that people tend to remain attached to, returning regularly for events and celebrations — even if they've moved away. "Marin City brings everybody back home," he says
The History of the Pole Homes
The strength of the close-knit Marin City community has developed over the course of decades, in part a response to systemic racism built into the history of Marin County. The unincorporated enclave, originally a dairy farm tucked into the hills of the Marin Headlands just north of Sausalito and south of Mill Valley, was purchased in 1942 when the federal government needed the 365 acres to quickly build housing to accommodate 6,000 of the 20,000 workers who migrated from the South for jobs building the Liberty Ships in the Marinship shipyard in Sausalito. Many of the southern migrants who came to work in the shipyard were Black, and after the war stayed in the area with their families. Unlike their white counterparts, these former shipyard workers and their families were prohibited from buying real estate in other parts of the county due to "redlining" (denial of access to loans) and restrictive racist real estate covenants. The original Marin City families remained in the workforce homes, but these structures, conceived as temporary wartime housing, deteriorated. In the 1950s, after a decade of fighting for permanent housing, elders in the community, spearheaded by, among others, longtime Marin City resident Jessie Berry, finally got county supervisors to create a community development plan. In 1955, the Marin County Housing Authority purchased the land that made up Marin City from the federal government and, in 1959, the newly formed Marin Redevelopment Agency purchased 121 acres from the Housing Authority with the goal of building various forms of permanent housing, as well as a shopping center, schools, community center, churches, playgrounds and rec centers. The Golden Gate Village public housing apartments were part of this redevelopment plan, as were the larger single-family pole homes, which required a deposit of $300 and sold for between $16,000 to $20,000 at the time.
Pole homes like the Austin's became an integral part of the architectural legacy of Marin City, in the same way the Eichlers have become archetypal in the Marinwood neighborhood in San Rafael. The homes were dubbed "pole homes" at the time of their construction because they were built on stilts made from telephone poles. According to an account in the book Golden Memories of the San Francisco Bay Area by Steven Friedman (2000, Arcadia), there was some skepticism about the quality of these homes as they were being built. Residents who had immigrated from the South were reminded of the homes on stilts in their hometowns and were suspect of their design. "As it turns out, they've held up very well," says Austin. "They're very well-built homes. They all made it through the 1989 earthquake without any issues, and better than other structures."
Wyna Barron grew up in the temporary wartime housing, and her parents, Theo and Vivian Barron, worked alongside the Berrys and others to get permanent housing built in Marin City. She recalls the excitement her family felt "moving into a beautiful spot with a beautiful view of the Bay." Today, Barron lives in the three-bedroom pole home her parents bought, and the Berrys' granddaughter now lives across the street in their original home.
Indeed, most of the Marin City pole homes that are still occupied by Black families have been passed down through generations, so Barron says the elders in the Marin City community were thrilled when the Austins were able to buy their pole home and move in with their two children. "We're very happy when we see any of the kids or grandkids are able to buy a house here," she says.
Austin grew up in the pole home near his current home, where his mother still lives. "Paul knows all the origins of the owners of all of these homes," says Tate-Austin. "Some went into foreclosure, so went to the banks. Others were sold by family members of the elders. None of them, except for ours, have seen another Black family moving in, unless it was being passed down to the next generation within the family."
An Ongoing Struggle for Housing Rights
Across the United States, homeowners and would-be homeowners in predominantly Black communities like Marin City face an uphill struggle. In Marin County, historic redlining and racist covenants restricted Black people from buying in Tiburon, Mill Valley, Ross or elsewhere. Although those practices were outlawed in the Civil Rights Act of 1968, ongoing racist attitudes have continued to suppress property values in communities of color across the country, and have limited access to loans and mortgages. 
The Austins experienced this modern version of redlining firsthand in 2020 when, after significant remodeling of their pole home, they wanted to refinance their mortgage and sought an appraisal of their updated home. The initial appraisal of their home overlooking the Richardson Bay came in at $995,000, which seemed strangely low in the context of the Southern Marin real estate market. They appealed and were granted a second appraisal, at which point they had a white friend stand in as the homeowner, and removed all photos, art and other evidence of their family. The second appraisal came in at $1,482,500, almost half a million dollars higher than the first. It became clear that their home had been valued by the first appraiser at a lower rate because of their race and, as the Austins described in a segment on CBS news that aired nationally in December, they were glad to get the second fair appraisal, but the feeling was "heartbreaking."
The Austins did get a loan based on the second appraisal, but they weren't able to refinance on the favorable terms that had been available a month earlier. "We missed out on a better interest rate because of the unfair appraisal we received," says Tenisha Tate-Austin. "And to prove that our civil rights had been violated, we had to erase who we were, by having our white friend pose as the homeowner and hiding the things in our home that represent who we are. Even worse, these discriminatory practices have the effect of lowering property values in Marin City, which harms us and harms our community." 
Caroline Peattie, executive director of Fair Housing Advocates of Northern California (FHANC) points to the difficulties people of color have in getting the loans and mortgages that make homeownership and the establishment of generational wealth through real estate investment possible. "Home buyers generally cannot obtain a mortgage, and homeowners cannot refinance a mortgage, without getting an appraisal," says Peattie. "Neighborhoods of color have been historically undervalued due to deliberate racist housing policies, such as redlining. This ongoing undervaluation of homes in Black neighborhoods is, in effect, present-day redlining, and continues to widen the wealth gap between Black and white families." This broken and insidiously weighted system motivated the Austins joined with FHANC to file a lawsuit.
Fighting Racism While Preserving the Community
As the Austins' lawsuit makes its way through the judicial system, the couple continues to update their pole home, including adding a rec and TV room for the kids and an additional guest suite downstairs. They've created the family home they've always dreamed of, in the Marin City community they love.
As busy working parents and homeowners, the Austins carry the extra weight of the legacy of racism in Marin County, and in the county as a whole, a burden greater than any family should have to carry. As activists and local leaders, they're committed to protecting the people and heritage of their hometown as well, following in the footsteps of generations of Marin City residents who have fought for the rights of their community.
"I believe the county of Marin should try to figure out a way to put money into this, because it was due to redlining that black people were not able to purchase homes anywhere else in Marin — that was a law," says Austin. "So now, how do we flip it and say, okay, Black people should be supported in buying homes in order to preserve the community they've built in Marin City? We want to keep the essence and culture of our community similar to what it was built on."
---
More from Better:
---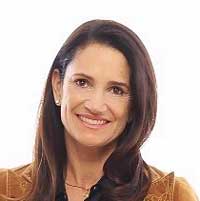 Kirsten Jones Neff is a journalist who writes about all things North Bay, with special attention to the environment and the region's farmers, winemakers and food artisans. She also works and teaches in school gardens. Kirsten's poetry collection, When The House Is Quiet, was nominated for the Northern California Book Award, and three of her poems received a Pushcart nomination. She lives in Novato with her husband and three children and tries to spend as much time as possible on our local mountains, beaches and waterways. For more on her work visit KirstenJonesNeff.com.