Thank goodness for technology, and the good it is bringing into our lives during these unprecedented times. Last week, we told you about John Krasinski's YouTube show "Some Good News," and this week's edition did not disappoint.
After 9-year-old Lin-Manuel Miranda super fan Aubrey Bauman's mom tweeted her disappointment at not seeing "Hamilton" on tour in Jacksonville for her birthday, Krasinski invited her on his show (via Zoom, of course).
@Lin_Manuel We were supposed to see Hamilton in Jacksonville tonight—DD's 9th bday present (seeing Hamilton has been her dream since she saw her 1st Broadway show last year), but we're home watching Mary Poppins Returns instead. At least we're safe & healthy.

— MAB (@mabauman) March 21, 2020
If you play six degrees of Lin-Manuel Miranda, you'll find that he has a direct connection to Krasinski's wife, Emily Blunt, who starred alongside Miranda in Mary Poppins Returns, the movie that Aubrey decided to watch on her birthday. After what we imagine took a little bit of Poppins magic, Krasinski and Blunt surprised Aubrey with not only Miranda, but the original cast of "Hamilton."
Have some tissues ready and watch for yourself below (don't miss a special weather report from Mr. Robert De Niro, too):
Celebrities and artists have been entertaining us and raising our spirits during the pandemic, with unique reunions and performances from their homes. Some have even raised funds for out-of-work artists and frontline workers. Here are some other delightful reunions that you might have missed:
The Nanny
The cast of The Nanny reunited on Zoom for a table read titled "The Nanny Episode 1: Pandemic Table Read."
Trading Spaces
View this post on Instagram
In a blast from the past, as the cast of our favorite DIY show reunited (we hear rumors of a reboot, too!)
Frasier
The entire cast of this '90s classic reunited for a good cause (The Actors Fund) for the first time in decades. John Mahoney, who passed away in 2018, was missed by all.
Victorious
View this post on Instagram
I'll admit this was news to me, but apparently Ariana Grande had a hit show on Nickelodeon before her award-winning music days. The Victorious cast had planned a 10-year reunion, but opted for a Zoom meeting, much to the delight of fans.
---
More from Better:
---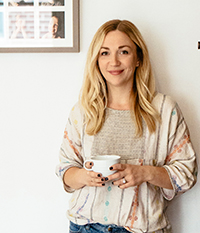 Macaire Douglas lives in the Chicago suburbs with her husband and two sons. She proudly supports Save Abandoned Babies Foundation, a Chicago-based nonprofit organization that works tirelessly to prevent the illegal abandonment of newborns nationwide. Since its inception in 2000, more than 3,600 newborns have been safely surrendered and adopted into loving homes.