On Saturday, October 16, approximately 80 supporters from across the Bay Area enjoyed a lively afternoon of dancing, dining and lawn games as part of Huckleberry Youth Programs' Roaring '20s Benefit.
The shindig was hosted by board member Jerry Peters at his private estate in San Rafael, to which eventgoers showed up in vibrant Gatsby-era attire. Guests enjoyed party fare by San Rafael's Il Davide and cut a rug to swing music by The Cottontails, with famed Bay Area swing dance instructor Hep Jen stepping in to give the crowd a lesson in swing dance moves. Guests also tried their hand in tournaments on the lawn's bocce ball court and the estate's putting green, with winners scoring restaurant gift certificates and other prizes.
By the end of the event, Huckleberry had raised $109,000 for its essential programs on safety, health, justice and education for more than 4,500 youth in Marin and San Francisco each year; exceeding its original fundraising goal by $24,000. In operation for more than 50 years, Huckleberry Youth Program operates an adolescent health clinic in San Rafael's Montecito Plaza, offers health education workshops in middle and high schools across Marin county, provides youth mental health services including substance use counseling, and spearheads the Huckleberry ACE Academy, a transformative program that promotes college access and equity for low-to-moderate-income youth and youth of color in Marin county.
ACE addresses the achievement gap observed in marginalized youth of color by providing students with comprehensive services to empower them to graduate from high school, access and persist in post-secondary education and to develop professionally.
Event sponsors included The Carolyn and Peter Friedman Foundation, Dodge & Cox, Sutter Health CPMC, and COMPASS.
---
For more on Better:
---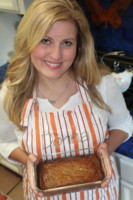 A freelance writer in Marin who writes about family, kids and parenting, Glass is the mother to one son, one dog and a hamster named Miss Geri. When she's not writing, trekking up steep hills in Marin or driving her kid to sports practice, she and her family spend time in their tiny cabin in Lake Tahoe. She avidly supports the California Academy of Sciences, a world class science museum and research institution, and the Institute on Aging which provides much needed services to Bay Area seniors and disabled adults. Glass is obsessed with baking the perfect loaf of banana bread, something she makes so often she no longer needs to look at a recipe card.