Hollywood has always looked to books for inspiration, and with the popularity of podcasts in the past several years, producers are taking notice. From true crime to comedy, it is no wonder 51 percent of the U.S. population has listened to a podcast.
That statistic is growing rapidly, especially with podcasts making the jump to the small screen. While the podcast medium allows you to envision your own characters and scenes, it's gratifying to see it come to life on screen. Whether you listen to the podcast or watch the series first, here are five popular podcasts that have been developed into television series you can check out now, and four that are coming soon.
"Dirty John"
A woman falls in love with a man, only to realize that he is not what he seems to be. In short, and without spoiling anything, the story of Debra Newell and John Meehan is so shocking it is hard to believe it is a true story. The 2017 podcast, based on the real life events, was produced by Wondery and The Los Angeles Times. Within six weeks of its release, the podcast was downloaded over 10 million times. It's no wonder that the Bravo Network adapted the story into a series, since the story reads like a soap opera. The series, starring Connie Britton and Eric Bana, was released in late 2018 and was an instant hit. Season 2 is moving to the USA Network and will feature a new story.
"Limetown"
Early to the podcast game, "Limetown" debuted in 2015. It tells the story of a fictional town where 300 residents simply disappear one day. Lia Haddock, a journalist who has a personal connection to Limetown, makes the first breakthrough in years. The story is thrilling and keeps you on your toes, no matter the medium. Jessica Biel, who last starred and produced in the equally thrilling "The Sinner" series, stars in the "Limetown" adaptation on Facebook Watch (yes, Facebook has a network!). With two episodes premiering every Wednesday, you'll be hooked after the first 10 minutes, guaranteed.
"Homecoming"
With its huge star power that included Julia Roberts, the "Homecoming" television series on Amazon Video received a lot of attention. The podcast, a scripted psychological thriller, debuted in 2016 and starred Catherine Keener and David Schwimmer (yes, Ross from "Friends"!). The podcast tells the story of a case worker working on a top-secret project with war veterans, that may not be what it seems. The show was well reviewed, with Julia Roberts receiving a Golden Globe nomination for her work. The television series will most likely continue, as there are whispers of a second season of "Homecoming" going into production soon, but without Roberts.
"Lore"
This award-winning podcast is what nightmares are made of. Each episode, released every two weeks, tells true life scary stories, mostly historical. Episodes have uncovered lobotomies, haunted dolls, changelings, and more. The show, on Amazon Prime Video and one of the first podcasts developed for TV, is on its second season of retelling bone-chilling tales. The podcast is also available in book form with beautiful (and creepy) illustrations and typography.
"2 Dope Queens"
Comedians Phoebe Robinson and Jessica Williams star in this critically-acclaimed podcast, which was filmed live in Brooklyn starting in 2016. Episodes included exciting guests such as Michelle Obama, and discussed hot topics, sex, women's rights, and much more. HBO picked up the podcast as a series of four comedy specials in 2018 and apparently loved the podcast so much that they didn't want to change a thing. Sadly, "2 Dope Queens" came to an end with the last series of HBO episodes, which premiered January 2019.
Podcast Series in Development:
"Dr. Death"
TV: TBD
Another hit podcast from Wondery, "Dr. Death" tells the story of Dr. Christopher Duntsch, a neurosurgeon with many secrets who left victims in his wake. A true story, the tale dives into the broken healthcare system and you will find yourself staying up at all hours to see how it ends. The podcast is being developed into a television series, with Jamie Dornan, of "50 Shades of Grey" and "The Fall" fame, set to play Dr. Duntsch along with stars Alec Baldwin and Christian Slater.
"Alice Isn't Dead"
This fictional thriller follows a truck driver as she searches for her wife, Alice, who she has thought dead for years. As the miles and weeks pile up, so do the mysteries. The TV series will join "Dirty John" Season 2 on the USA Network, but no further details have been announced yet.
"Welcome to Night Vale"
"Turn on your radio and hide" is the tagline for this twice-monthly fictional podcast. Created in 2012, the podcast is set in a small desert town called Night Vale, and is styled like an old-time radio broadcast that reports on the strange and mysterious events happening in town. FX Networks is developing a series based on the podcast and with over 150 episodes available, they have more than enough content to work with.
"Over My Dead Body"
Elizabeth Banks is tied to this adaptation of the Wondery podcast, which explores what happens when people are pushed to their limits, and the unspeakable things they do. Banks will executive produce and direct the television series, which will focus on the story of a high-power couple whose marriage crumbles after their wedding is featured in The New York Times.
---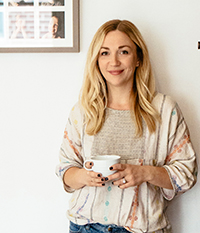 Macaire Douglas lives in the Chicago suburbs with her husband and two sons. She proudly supports the Save Abandoned Babies Foundation, a Chicago-based nonprofit organization that works tirelessly to prevent the illegal abandonment of newborns nationwide.