National Hispanic Heritage Month started as just a week in 1968, pushed forward by Los Angeles Representative Edward R. Roybal. In 1989, the week officially became National Hispanic Heritage Month. Each year, the month begins on September 15 because this date is the anniversary of the independence of five Hispanic countries: Costa Rica, El Salvador, Guatemala, Honduras and Nicaragua.
Here are some meaningful ways that we can recognize the contributions and achievements of Hispanic Americans in our own homes.
Attend
When: October 5, 2020, noon – 1:00 p.m.
GoToWebinar link provided at registration
Attend this webinar hosted by the Executive's Club of Chicago to learn about doing your part to empower Hispanic Americans in the business community. During this program, CEOs of Hispanic heritage will speak to the importance of innovative and creative ways to make the workplace more inclusive for not only Hispanic stakeholders but everyone.
Educate
View this post on Instagram
The digital exhibition, Our America: The Latino Presence in American Art, gives online visitors an opportunity to explore 92 pieces of art from 72 leading modern and contemporary artists. The exhibit "presents the rich and varied contributions of Latino artists in the United States since the mid-twentieth century."
Eat Local
Irazu is a cozy Costa Rican restaurant located in the Bucktown neighborhood of Chicago. A staple of the Chicago food scene, this family-owned business calls their journey the "ultimate American dream turned reality." Irazu also partners with Shelter-In-Plates to help provide meals to essential hospital workers.
Tomate Fresh Kitchen is an essential Evanston go-to. Run by a family of Guatemalan Americans, this is a favorite lunch stop for Northwestern students. Try their fun, adventurous flavors like their duck confit with pomegranate and chile morita salsa taco.
Read & Watch
A Chicago classic, "The House on Mango Street" is not just a story for children. Written in 1984 by Mexican American author Sandra Cisneros, the novel follows a young girl growing up in an unidentified Hispanic neighborhood of Chicago. Themes of identity and class are still relevant no matter the age we read this book.
Written by Ana Castillo in 1999, this novel follows a flamenco dancer who dealt with polio as a child. Also set in Chicago, follow heroine Carmen Santos around the city as she deals with romance, tragedy and life.
This Netflix miniseries follows six chefs in six different cities in Latin America. From Oaxaca, Mexico to La Paz, Bolivia, this series will take you (and your hunger) on a beautiful adventure.
This is a Netflix documentary directed by Uruguayan filmmaker Luis Ara. Follow along an eight-year journey through South America, including remote desert and popular spots like Machu Picchu and Lima. Perú: Tesoro Escondido celebrates themes such as environmentalism, food and culture and everything in between.
Support Latinx-Owned Businesses
Bianca Kathryn is the woman behind this creative business venture. Growing up Afro-Latina, Kathryn openly admits she felt a disconnect from her Latin roots. And so, Kathryn founded Yo Soy Afro Latina in 2015 to celebrate the people, experiences and culture of Afro-Latinx people.
FARM Rio is a Brazilian-based clothing brand focused on quality and sustainability. If you need a pop of color in your wardrobe, this shop is for you. Plus for every purchase, FARM Rio plants a tree in the Amazon rainforest.
Visit the official Hispanic American Month website for more information and exhibits to explore.
---
More From Better:
---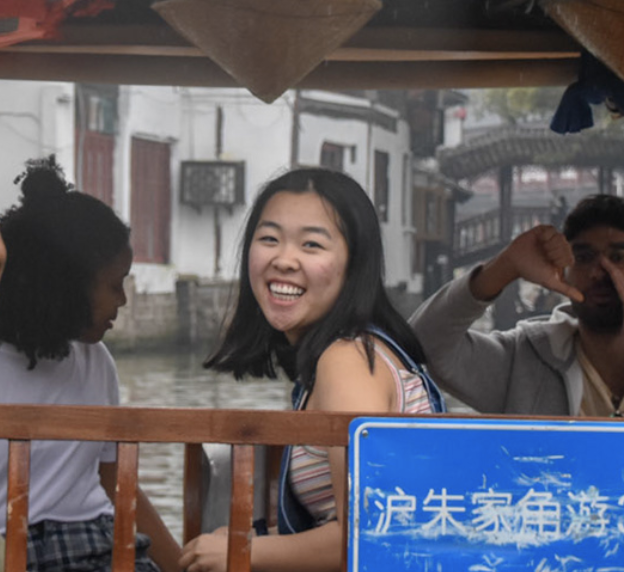 Cindy Mei is an intern at Better. Currently in her senior year of college at Northwestern's Medill School of Journalism, Cindy is moved by strong storytelling about personal identity and culture. She is an avid fan of the works of Anthony Bourdain, Alex Kotlowitz and Jenn Fang.
Cindy is a proud alumna and supporter of After School Matters, a non-profit organization that offers arts and leadership classes to Chicago high schoolers. She also encourages support for Think!Chinatown, a New York City based non-profit that fundraises for Chinese businesses in Manhattan's Chinatown.