From the Shamrock Shuffle and Chicago Restaurant Week, to St. Patrick's Day and International Women's Day, there's so much to do this March around Chicago and the suburbs. Here are the best things to put on your calendar this month.
All Month
A center for women's history and leadership on the North Shore, the historic home and museum is reopening for in-person tours just in time for Women's History Month. Tours will be held at 1 p.m., 2 p.m., and 3 p.m. on Sundays, March 6 and 13, and Thursdays, March 10 and 24. Admission is $15 per person and free for students at all levels. To RSVP, email [email protected] or call (847) 328-7500. 1730 Chicago Ave., Evanston
Celebrate the icon building toys with the world's largest and most elaborate display of LEGO art featuring more than 100 works. Featuring original pieces as well as re-imagined versions of the world's most famous art masterpieces, guests can get up-close and in-person with these amazing builds, including a 20-foot-long T-Rex dinosaur skeleton. Purchase your admission online. 5700 DuSable Lake Shore Dr, Chicago
Register by March 16 to take part in Snow City Arts March Madness: TV Show Edition. A $100 prize is on the line, and it's all for a good cause! Registration is $25 for 1 bracket or $50 for 2 brackets, which also gives you access to a bonus March Madness Basketball Bracket. Learn more here.
Offerings this month include "Tosca," "Fire Shut Up My Bones," virtual performances and more, featuring the Lyric Opera Orchestra, the Lyric Opera Chorus, and artists from around the world.
The newest experience at ILHMEC uses cutting-edge technology to immerse visitors in Holocaust Survivors' personal stories. Walk with Survivors Fritzie Fritzshall and George Brent through their childhood homes and current day Auschwitz, Mauthausen, and Ebensee, and more. Advanced registration is required.
View this post on Instagram
What if a 1950s housewife from a particularly well-known American play drove from Brooklyn to Boston to confront her husband's mistress? Taking inspiration from Arthur Miller's Death of a Salesman, this world premiere play imagines how a potentially combustible confrontation brings themes of marriage, duty and division to the surface.
Imagined by the team behind the Immersive Van Gogh, Immersive Frida Kahlo is an indoor digital presentation of Frida Kahlo's artwork. Tickets are available in advance online. 108 W Germania Place., Chicago
An important and highly anticipated cultural event throughout the Chicagoland area, the Spring festival will include in-person and streaming events:
The films stream in groups over the following days:
Thursday, March 10 – Sunday, March 13
Thursday, March 17 – Sunday, March 20
Thursday, March 24 – Sunday, March 27
Additionally, it will be shown in-person on Sundays with select films:
March 13 at the Illinois Holocaust Museum in Skokie
March 20 at the Music Box Theatre in Chicago
March 20 at the Landmark's Renaissance Cinema Place in Highland Park
March 27 at the Wilmette Theatre in Wilmette
Learn more and purchase tickets on the JCC Film Fest's website.
Spring arrives early at this Garfield Park Conservatory show. This year will celebrate the golden light of dawn and dusk with colorful displays of azalea, hydrangea, and calibrachoa. Special features include hanging baskets overflowing with spring flowers, and two rope-art displays depicting the vibrant rays of the sun. 300 N. Central Park Ave., Chicago
The popular museum is reopening with brand new touchless installations. You will get to experience the famous Yayoi Kusama "Let's Survive Forever" Infinity Mirror Room for 1 minute as the artist intended. Tickets are $30 plus taxes and fees, and must be purchased online. 1130 W. Monroe St., Chicago
This indoor farmers market takes place every Sunday until the end of March. For more information and a list of vendors, visit the website. 2537 N Pulaski Rd., Chicago
View over 80 exhibits such as the Rotated Room, the Infinity Tunnel and more while grabbing the best Instagram photo. Adult tickets cost $21 and children ages 5-12 cost $15. Purchase tickets here. 25 E. Washington St., Chicago
Hewn, an independent woman-owned bakery in Evanston, will celebrate Fat Tuesday with the below specials:
King Cake – Comes with a "baby" to hide inside of the cake. $20
Packzi (filled with Chocolate Pastry Cream) – Chocolate pastry cream baked (not fried) Packzi. Limit 6 per person. $4.20
Packzi (filled with Lemon Curd) – Limit 6 per person. $4.20
Storyville, the new River North bar and restaurant inspired by early 20th-century New Orleans's red-light district, will celebrate Mardi Gras on Tuesday, March 1 with a special Crawfish Boil and King Cake slices. With the freshwater crustaceans being flown in fresh from Louisiana for the festive holiday, the shareable experience will include fresh crawfish ($18.95 per pound) with sausage, potatoes and corn. Local band Bowmanville will perform live music from 6 to 9 p.m. and Storyville will offer festive beads to all guests.
Available for retail and nationwide delivery through March 1, Publican Quality Meats Baker Greg Wade is offering his take on the traditional New Orleans King Cake. The sweetened baked loaf is made tender with soft cream cheese, is slightly flaky and rolled with a cinnamon sugar swirl. Purchase on Tock, $30.
From 6:30 – 7:30 p.m., local novelist Lisa Barr will celebrate the release of her acclaimed new novel, Woman on Fire, with "The Good Book Fairy" Lauren Margolin. This event is ticketed; purchase your tickets online.
For the 11th anniversary of the film festival, it is going completely virtual. Showcasing a variety of films about conservation, environmental justice, climate and more, the festival gives viewers the opportunity to learn how to save the planet and participate in Q&As with the filmmakers and experts. Most viewings are free with a suggested donation of $8. For more information and to register, visit One Earth Film Festival.
As part of Navy Pier's Global Connections series International Carnivale, presented by ComEd, brings music, dance, art-making projects and festive food representing traditions from Brazil, Italy, Puerto Rico, and North America from 1 to 5 p.m. Saturday, March 5 in the Aon Grand Ballroom. The free event features performances by Chicago Samba, Four Star Brass Band, Plena Project presented by Segundo Ruiz Belvis Cultural Center, and Baranquilla Carnaval presented by Somos Colombia.
In partnership with the One Earth Film Festival, Navy Pier will stream the documentary "The Pollinators," which sheds light on the imperiled bee, at 11 a.m. Sunday, March 6. After the free screening, Navy Pier's own "apiarist" or beekeeper, who maintains two hives on the green roof of the People's Energy Welcome Pavilion, will lead a discussion about the amazing insects responsible for 35 percent of the global food supply. Guests will then sample the honey harvested at Navy Pier. To register for the event, click here.
Support Rosemont restaurants during their restaurant week and take advantage of special prix fixe, three-course lunch or dinner menus. Participating restaurants include Bub City, Harry Caray's Italian Steakhouse, Moretti's Rosemont, and Park Tavern.
The Family Action Network is hosting a discussion with Paul A. Laudicina, chairman emeritus of Kearney and founder of its Global Business Policy Council, about his new book Roadmap to a Brighter Future: Reimagining and Realizing America's Possibilities. Nicole Isaac, senior director of the International Strategic Response team at Meta, and former Special Assistant to President Barack Obama, Office of Legislative Affairs, will join the conversation. Register online for the 7 p.m. event.
In celebration of International Women's Day, Chicago's women restaurateurs are collaborating for multi-restaurant tasting dinners at Morgan Manufacturing for $150 a person. The 25 participating chefs, from Saigon Sisters, Frontera Grill, Prairie Grass Café, Kasama, Nakorn, Brindille, Justice of the Pies, and more, will take place in a panel, followed by dancing to tunes by DJ Megan Taylor. You can also order a scaled down take-out meal, for pick up in Avondale the day of, for $70 per person. To register and find more information, visit Tock.
Join The Executive Club of Chicago for a virtual webinar discussing how to extend growth, change and acceleration throughout all of Chicago's business communities. Moderated by Dahleen Glanton, Senior Advisor, Kivvit, speakers include:
LaForce Baker, Vice President, Community Impact Team, World Business Chicago
Chris Brown, Director of Operations, Southwest Organizing Project
Ayesha Jaco, Executive Director, West Side United
Sharif Walker, President and CEO, Bethel New Life, Inc.
Register online.
Join Breakthrough, a 2021 Philanthropy Award winner who helps those affected by poverty to build connections, develop skills, and open doors of opportunity, for a Vision Shaper quarterly Zoom series. In the Wednesday, March 9 event from 4 – 5:00 p.m., they will highlight expertise from their leaders on issues impacting the community and their work. RSVP here.
This popular event raises money to save the lives of homeless pets. Dog-friendly (and encouraged), guests can sip on cocktails while their pet visits the "Dog Spa," take memorable photos together in the photo booth and more.
This Chicago St. Patrick's Day tradition continues along with the St. Patrick's Day parade the same day.
Officially the more family-friendly Chicago St. Patrick's Day parade, the South Side Irish Parade is celebrating 41 years. Kicks off at noon at 103rd & Western.
Celebrate the completion of the brand-new Wilmette Golf Club's continuous golf cart path and kick off the 100th Anniversary Season with a festive stroll. The event is free, RSVP online.
Highlighting women-owned businesses in the community, Lincoln Square will host its first ever International Women's Day Pop-up Market on Sunday, March 13 from 11 a.m to 4 p.m. at Artifact Events.
WINGS, a nonprofit that helps break the cycle of domestic violence by providing safe housing, counseling and more, is hosting a luncheon fundraiser with Chicago's sports team owners at the Four Seasons Hotel at 11:30 a.m. Moderated by Greg Brown, CEO of Motorola Solutions, owners include Michael Reinsdorf, Chicago Bulls President & Chief Operation Officer, Thomas S. Ricketts, Chicago Cubs Executive Chairman and W. Rockwell (Rocky) Wirtz, Chicago Blackhawks Chairman. Purchase your tickets online.
The new musical stage adaptation of Winnie the Pooh is coming to Chicago for a limited 13-week engagement, starting March 15 at Mercury Theater Chicago (3745 N Southport Ave.). Beloved favorites from 100 Acre Wood will take the stage including Pooh, Tigger, Eeyore, Piglet and more. Tickets start at $39 and are on sale now.
Visual art, science, and classical music come together in for an upcoming free concert and film experience, presented by Brushwood Center and KV 265, on March 19. Audiences are taken on a journey through our solar system and beyond in this film that showcases Holst's own two piano composition. It features visuals from NASA, the European Space Agency (ESA), as well as historical illustrations from the Adler Planetarium. Learn more here.
The free event celebrates the colorful Holi tradition, a Hindu spring festival celebrated in India and Nepal, with dancing, music, food and of course, plenty of vibrant color. Presented by ComEd and sponsored by the Delhi Committee of Chicago Sister Cities International, Holi will be celebrated from 1 to 5 p.m. Saturday, March 19, in the Aon Grand Ballroom. Funkadesi, Surabhi Ensemble, DJ Krush and DJ Jeet, Bollywood Grove, Natya Dance Theater, Meher Dance, and Mandala Arts will perform. The famous festival colorful throwing powders will be available for sale onsite, from 1-4 p.m., in the Beer Garden.
The iconic race is back in-person this year on Sunday, March 20, with a 8K run, 2-mile walk, The Mile and virtual race options. A post-race party will take place at Buckingham Fountain in Grant Park. Register to shuffle on their website.
Support local businesse during Chicago Restaurant Week 2021. Guests can enjoy special prix fixe menus from restaurants throughout Chicago and the suburbs. The multi-course meals are $25 for brunch or lunch, and $39 and/or $55 for dinner. For a list of participating restaurants and to make reservations, visit the website. Various locations
The Chicago Ale Fest at Navy Pier will feature more than 150 different craft beers, food trucks, live music from a local DJ, and games on Saturday, March 26, in the historic Aon Grand Ballroom. Tickets are $55 until March 17, when the price increases to $65. Tickets are available here.
Say goodbye to the winter blues at this annual Chicago Botanic Garden show featuring 10,000 orchids. This year's Orchid Show, "Untamed," celebrates the unexpected verve of wild orchids. See what happens when sweeps of orchids take over an old secret garden, twine around forgotten pillars, and break through the whimsical spaces of our imagination. Tickets can be purchased on their website.
---
More from Better:
---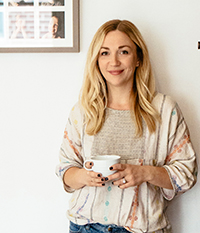 Macaire Douglas lives in the Chicago suburbs with her husband and two sons. She proudly supports Save Abandoned Babies Foundation, a Chicago-based nonprofit organization that works tirelessly to prevent the illegal abandonment of newborns nationwide. Since its inception in 2000, more than 3,600 newborns have been safely surrendered and adopted into loving homes.