Stay cool this weekend with a visit to the Museum of Illusions, Highwood's Pride Fest, back-to-school shopping at the Fashion Outlets, Evanston Art Fest and more.
25 E Washington St, Chicago
This museum offers more than 80 engaging exhibits that will teach you and your family about the human brain — all while challenging your mind. Highlights include The Vortex Tunnel, The Kaleidoscope Exhibit, and The Anti-Gravity Room. Grab your tickets in advance online.
800 Church St., Evanston
Featuring high-end work from over 130 juried artists from around the country, the Evanston Art Fair is perfect for experienced or new collectors. Art pieces include traditional mediums such as painting, sculpture, and photography and unique, usable art, will also be for sale including handmade jewelry, one-of-a-kind furniture, and home accessories. The festival is free and open to the public, but free reservations are encouraged to help spread crowds through the fest weekend.
Evert's Park & Highwood Businesses
Head to Highwood this weekend to celebrate the 10th Annual Pride Fest from noon to bar close. Benefitting Haven Youth & Family Services and Highland Park High School Spectrum Club, the event will include a Drag Show, Family Friendly Pride Rocks Picnic at Everts Park, Rainbow Pub Crawl, a Rainbow DJ and Dance Party, and more. You can find the full schedule on Highwood's website, and registration information is below:
$20 pre-registration: includes 18+ Drag Show, Taste the Rainbow Pub Crawl and End of the Rainbow DJ and Dance Party, and Goodie Bag.
$30 pre-registration: includes the addition of a Highwood Pride Fest T-shirt
Ravenswood; Wilson Ave. between Hermitage Ave. and Ravenswood Ave.
Love classical music? Access Contemporary Music (ACM) presents the sixth annual Thirsty Ears Festival, Chicago's only classical music street festival happening in Ravenswood this weekend. From Baroque to Contemporary, there is something for everyone, including craft beer from Empirical Brewery, food from Urban Tables and a kid zone. Dates are Saturday, August 14 from 2:00 pm to 10:00 pm and Sunday, August 15 from 2:00 pm to 9:00 pm, rain or shine. $10 suggested donation.
5220 Fashion Outlets Way, Rosemont
View this post on Instagram
Take advantage of these special savings and activities geared toward teachers and students. Shoppers who make a $5 donation to DonorsChoose, an education-based nonprofit organization, will also receive a Fashion Outlets Saving Pass, worth up to $800 in savings from participating retailers.
---
More from Better:
---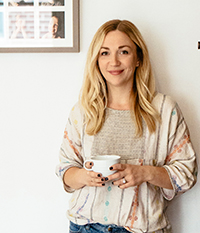 Macaire Douglas lives in the Chicago suburbs with her husband and two sons. She proudly supports Save Abandoned Babies Foundation, a Chicago-based nonprofit organization that works tirelessly to prevent the illegal abandonment of newborns nationwide. Since its inception in 2000, more than 3,600 newborns have been safely surrendered and adopted into loving homes.