Welcome, fall! The colder weather brings fun seasonal events, including Oktoberfest celebrations around the city and suburbs, Apple Fest in historic Long Grove, and more. Here are five of the best events and fests to check out this weekend.
Check out each event's website for current Covid-19 safety measures and possible cancelations.
837 W. Fulton Market
Through Oct. 3, you can enjoy hearty eats, plenty of beer and good times all around at The Publican in Fulton Market. A perennial highlight, Publican's expansive dining room and outdoor patio are upgraded for a mega German-themed fest, offering a daily taste of its Oktoberfest revelry with a menu featuring six family-style courses of traditional fare for two. Reservations are encouraged.
308 Old McHenry Road, Long Grove
A beloved family-friendly tradition, Long Grove's Apple Fest is known for apple treats, such as doughnuts and apple wine, music, local artisans, a carnival and more. Many of the small shops in the historic town will have special sales and fall merchandise on display. A highlight of the weekend will be the popular local band Sixteen Candles, taking the stage at 9 p.m. Friday. Grab your tickets online or at the gate; admission is $5, and a three-day pass is for only $10. Noon to 11 p.m. Friday, Sept. 24; 10 a.m. to 11 p.m. Saturday, Sept. 25; and 10 a.m. to 6 p.m. Sunday, Sept. 26
600 E Grand Ave.
Head to Navy Pier this weekend for a special two-day celebration, with live performances from more than 40 of the city's cultural icons including Broadway in Chicago, The Joffrey Ballet, Chicago Symphony Orchestra, Second City and more. Check out the schedule on Navy Pier's website. 5-9 p.m. Friday, Sept. 24, and noon to 9:30 p.m. Saturday, Sept. 25
Winnetka along Elm Street and Chestnut Street
Saturday, animal shelters are coming together to showcase homeless pets. PAWS Chicago, the city's largest No Kill humane organization, and three other local rescue and shelter organization will bring homeless pets to nine beautiful storefronts and sidewalks in Winnetka. To see the animals that will be at the event, check out PAWS Angels with Tails Winnetka event website.
1130 Midway Plaisance
A celebration of the arts, the Hyde Park Jazz Festival is a collaborative platform dedicated to supporting the presentation and ongoing development of jazz, particularly on the South Side of Chicago. The event is free with a $5 suggested donation.
More events to keep on your radar for this weekend:
---
More from Better:
---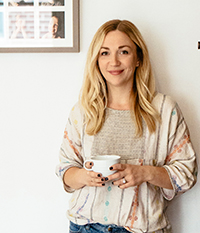 Macaire Douglas lives in the Chicago suburbs with her husband and two sons. She proudly supports Save Abandoned Babies Foundation, a Chicago-based nonprofit organization that works tirelessly to prevent the illegal abandonment of newborns nationwide. Since its inception in 2000, more than 3,600 newborns have been safely surrendered and adopted into loving homes.