From enjoying the outdoors this beautiful end-of-summer weekend, to helping others in need, here are five things you can actually do.
Please take care and help our community fight COVID-19 — maintain at least 6 feet of distance, wear a mask and wash your hands properly and frequently, when going out.
Chicago is getting a meme museum. It's all a joke, isn't it? https://t.co/W7zTltnI9E pic.twitter.com/HSNRXXNMVZ

— Riot Fest (@RiotFest) August 20, 2020
Yes, we are talking that kind of "lol" meme. If you love pop culture, The Meme Museum is the perfect escape this weekend. It will showcase some of the most hilarious memes, while safely limiting capacity to 10 people per 90-minute window (don't forget your mask). Admission is free, but donations are welcome. Make your reservation here. 6th Dimension Space + Gallery, 2511 W North Ave., Chicago
View this post on Instagram
Our sister publication has gathered an extensive list of ways you can help those impacted by the multiple fires ravaging Northern California, including ways to provide meals, supplies, provide shelter and save wildlife. Every donation, big or small, makes an impact. Click here.
View this post on Instagram
With our minds on California, why not make some wine-country inspired recipes? We have a round-up of five delicious meals that pair perfectly with wines from the region. Even better, visit your local wine store and see if they have Napa and Sonoma wines to pair.
View this post on Instagram
What better way to wrap up August than with a day at Maggie Daley Park? With kids or not, Maggie Daley is a beautifully designed space for all that includes mini golf, roller blading and more. And with the temps cooling down, and safety measures in place, you can relax and enjoy the outdoors while we can. 337 E. Randolph St., Chicago
View this post on Instagram
What happened in Kenosha, Wisconsin over the last week should anger everyone. The police shooting of Jacob Blake sparked outrage and protests over the Black Lives Matter movement, and the fatal shooting of two protestors by Illinois resident Kyle Rittenhouse has led to even more anger. How is a 17-year-old allowed to walk around by officers with an assault-style weapon, when he is too young to even open carry? If you feel the need to help — and you should — here are ways to help fight gun violence and help organizations fighting for equality and change.
---
How to help:
Many are finding that helping others is an effective way to help combat feelings of powerlessness in the face of COVID-19. Here are some deserving nonprofits, including food pantries, that need your support.
---
More from Better:
---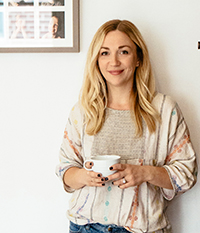 Macaire Douglas lives in the Chicago suburbs with her husband and two sons. She proudly supports Save Abandoned Babies Foundation, a Chicago-based nonprofit organization that works tirelessly to prevent the illegal abandonment of newborns nationwide. Since its inception in 2000, more than 3,600 newborns have been safely surrendered and adopted into loving homes.