Did you know that NBC's The Office was cumulatively streamed more than 57 billion minutes in 2020? It's safe to say we returned to our favorite feel-good shows during our shelter-in-place.
Now we have the chance to step into the world of The Office, right here in Chicago. The Office Experience, a fully-immersive opportunity to enter the world of Dunder Mifflin's Scranton, debuts Oct. 15 on N. Michigan Ave.
From Superfly X, who brought us The FRIENDS Experience, The Office Experience is a 60-90-minute journey through 17 rooms, full of the show's most memorable sets and experiences. Expertly recreated with the help of U.S. show creator Greg Daniels, the experience also includes real props and costumes from the show, with televisions leading the way through the experience playing our favorite scenes.
Without spoiling too much, fans will be able to interact and walk through the Dunder Mifflin Inc. office, warehouse, break room, conference room and Toby and Kelly's annex. Schrute Farms is a stop on the tour, of course, and there is a Niagra-sized room dedicated to Jim and Pam's romance (complete with a chance to dance down the wedding aisle to Chris Brown's "Forever").
The experience is prime for photo opportunities, with several set within each room. You can sit at Michael Scott's desk, complete with his 'World's Best Boss' mug, walk over the hot coals during Beach Games like Pam, film a confessional and even spill Kevin's pot of chili. And with Easter eggs hidden throughout the experience, every visit will be different, especially since creators plan on changing things up every so often.
Exclusive merchandise is available on the entry floor, which is accessible to the general public. Favorites include Vance Refrigeration shirts, a matching sweatshirt and pants with The Office logo, and a Nard Dog sweatshirt.
The Office Experience runs through Jan. 17, 2022 at the corner of N Michigan Ave and E Ohio St. Timed tickets are required for entry, and masks are required (there are a few photo opportunities where you can step back and remove your mask briefly). General admission starts at $37.50 during off peak hours, and $45 during peak hours. Peak ticket times are all-day on weekends, opening day, holidays, and non-holiday weekdays from 5 p.m. onwards. Off-peak ticket times are non-holiday weekdays before 5 p.m.
Visitors can also add on a personalized Dunder Mifflin Employee Badge, with the option to purchase for $15 onsite.
Health and safety protocols can be found on The Office Experience's website. This includes limited capacities, regular sanitizing and cleaning, and hand sanitizing stations throughout the experience.
---
More from Better:
---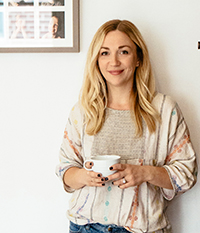 Macaire Douglas lives in the Chicago suburbs with her husband and two sons. She proudly supports Save Abandoned Babies Foundation, a Chicago-based nonprofit organization that works tirelessly to prevent the illegal abandonment of newborns nationwide. Since its inception in 2000, more than 3,600 newborns have been safely surrendered and adopted into loving homes.