It's been five years since the Lyric Opera of Chicago has held its popular wine auction, dubbed by Wine Spectator as "one of the 15 best charity wine auctions in the country." The last one, held in 2018, raised $2.2 million to support the opera company's general operations, plus Lyric Unlimited, the company's learning and creative engagement division that provides hands-on arts education opportunities to more than 35,000 students each year, mostly from Chicago's public schools.
After a pandemic-induced break and three years of planning, Lyric Opera's wine auction, which is planned and orchestrated by its Women's Board, returns to Chicago this May in even bigger fashion — with the addition of a series of private dinners hosted at homes throughout Chicago and the North Shore, plus a few new twists as well.
Nancy Searle — who is co-chairing the 2023 wine auction events along with Erica Sandner, and vice chairs Suzanne Mulshine and Eileen Murphy — says, "With three full years of planning, it became very much like putting together a beautiful opera production."
Searle points out that the team of volunteers put their hearts and souls into curating the best series of events possible, with enormous detail put into assembling the extensive auction catalog.
The three-day event highlights:
On Thursday, May 11, the Lyric Opera will stage dinner events for sponsors throughout Chicago and the North Shore at private homes owned by generous philanthropists. Each dinner will have its own custom menu carefully prepared by an esteemed local chef, and features wine pairings curated by each dinner's exclusive wine sponsor with glasses poured by the winemakers themselves. These intimate events will allow for opera aficionados to engage with winemakers in conversation around food, wine and the arts.
On Friday, May 12, the Lyric Opera House's exquisite art deco foyer will be ablaze with color and music at the Vintner Tasting Reception, featuring samplings of exquisite wines by 30 wineries along with hors d'oeuvres. As guests enjoy tastings of wine from around the globe, they will also have the chance to peruse jewelry by Ann Ziff of Tamsen Z, who as a child was enamored by the elaborate jewelry worn by her opera singer mother and now designs one of the world's preeminent collections of privately owned gemstones. Plus, encounter the limited and rare one-of-a-kind watches curated by luxury watch company, Goldsmith and Complications.
Saturday, May 13 marks the three-day culmination: the Live Auction and Dinner. The evening begins with a champagne reception and musical 'surprise'; next, guests will proceed inside the beautiful Ardis Krainik Theatre where they will be seated on stage for dinner and wine served by Honored Guest Maison Joseph Drouhin, known in the wine world for its exquisite Burgundies.
Following dinner, the live auction offers guests the opportunity to bid on once-in-a-lifetime experiences, including:
A two-week trip to South Africa with private tours of Cape Town and intimate visits to the area's best wineries including Savage Wines, plus a weeklong safari excursion in Kenya with stays at the Loisaba Conservancy and in Masai Mara.
A Canadian excursion for four to the remote luxury retreat of Nimmo Bay Resort in the heart of the Great Bear Rainforest, complete with a guided wilderness tour via helicopter, a coastal safari, spa experiences and curated wine pairings.
A trip to New York City that includes a personal session at Tamsen Z's atelier to select a treasure from her jewelry collection, tickets to the Metropolitan Opera and dinner at The Grand Tier inside the opera house, plus first-class roundtrip airfare.
A true Bourbon Belt experience in the heart of Kentucky, complete with private jet transportation, behind-the-scenes personal tours and tastings at Beam Suntory and the Maker's Mark historic distillery, plus a VIP experience at the internationally renowned Keeneland Race Track.
A wine lot from the personal collection of Cathy and Bill Osborn that includes four magnums from famed Bordeaux producers exemplifying the rich traditions of the region.
Additionally, proceeds from this year's auction will support the Ryan Opera Center, which trains young opera professionals, and will enable Lyric Opera to continue its community performances at schools and hospitals.
"Lyric Opera is one of Chicago's greatest treasures, and the wine auction is key to sharing the wonder of opera with as many audiences as possible," adds Searle. "That's the magic behind putting together an event like this."
Events, sponsorships, tickets and auction catalog details can be found on the Lyric Opera of Chicago 2023 Wine Auction website. More details on exclusive auction lots available in Better's previous content.
---
More from Better:
---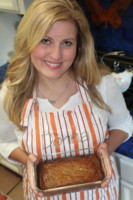 A freelance writer in Marin who writes about family, kids and parenting, Glass is the mother to one son, one dog and a hamster named Miss Geri. When she's not writing, trekking up steep hills in Marin or driving her kid to sports practice, she and her family spend time in their tiny cabin in Lake Tahoe. She avidly supports the California Academy of Sciences, a world class science museum and research institution, and the Institute on Aging which provides much needed services to Bay Area seniors and disabled adults. Glass is obsessed with baking the perfect loaf of banana bread, something she makes so often she no longer needs to look at a recipe card.