2020 is hanging on by its last strings, and here at Better, we cannot wait for the new year to bring us a fresh start. In with the new! We're kicking off 2020 by continuing to highlight local businesses. This January, pick up some goodies from Stephanie Izard's adorable new West Loop baker, indulge at a luxurious private wellness club with more amenities than we can count, and discover a new soup spot to fuel your January health kick. And, looking ahead with our fingers and toes crossed, check out an event-planning space for all your postponed gatherings.
Here's what's new in town this season.
Food & Drink
Sugargoat is the new favorite bakery in town. Founded by Top Chef winner Stephanie Izard, this one of a kind sweet shop carries all the classic bakery items, aesthetically iced and wrapped in "kid" fan fare (get it?). From the beloved and trusted chocolate chip cookie to a bafflingly delicious cake that tastes like fries dipped in a chocolate shake, Sugargoat is a must-try this winter. What's more, the chefs at Sugargoat are more than happy to experiment with new orders, so take your creative ideas to pastry chef de cuisine, Faith Taheny, and she'll bring them to life.
(312) 667-0108
820 W Randolph Street, Chicago, IL
From the successful minds behind Summer House Santa Monica, Coastal Soups is your one-stop-shop for all things soup. Exclusively a carryout and delivery kitchen concept, Coastal Soups features two size options, 16 ounces for $9.95 or one quart for $17.95. The only downside is choosing between the vegan minestrone or gluten-free prime beef chili.
Each soup comes with fresh house-made bread. View the full menu here.
773-634-4100
1954 N Halsted St, Chicago, IL
Vinissimo
Downtown Evanston has seen a lot of change in the past year. Cherished restaurants and cafes like La Macchina and Unicorn Cafe have closed due to COVID-19, so while we're sad to see those go, it's great to see new spots opening, despite the strains of the pandemic. Vinissimo is the town's newest winery. Pop by the store on Central for a grand selection of wines to enjoy by the fireside this cold winter season.
(312) 927-0905
2120 Central St, Evanston, IL
If you're in the western suburbs and haven't tried Chef Bill Kim's successful ramen pop-up shop, you need to put that on your list, along with his newest concept: Chef Bill Kim's virtual Pizza & Parm Shop. Pizza & Parm focuses on Detriot-style pizza, which is known for its square shape and caramelized cheese crust. Also on the menu are other Italian-American inspired dishes, like a chicken parmesan sandwich "dripping with melted cheese." Based out of Oak Brook, Kim's delicious menu is available in the western suburbs through DoorDash from 4 p.m. to 9 p.m. Wednesday through Sunday.
Order here.
Add FQ to your list of noteworthy Lincoln Park spots. FQ, sweet and short for French Quiche, offers artisanal French cafe favorites like flatbreads, quiches and even crepes. If you can't decide between savory and sweet, stop by this charming neighborhood spot and get both! They've also partnered with award-winning local coffee roaster, Big Shoulders Coffee, for the perfect cup of coffee to pair with your meal. View the menu here.
773-857-0097
2210 N Halsted St, Chicago, IL
Health
BIÂN is redefining luxury in the new age. What does that mean? BIÂN, a new project from Boka Restaurant Group co-founder Kevin Boehm, is a new "holistic wellness and social club" located in the River North neighborhood. Membership fees are $3,600 annually, plus a $1,000 initiation fee. Members get access to yoga, spa and studio fitness classes — and then on top of that, holistic apothecary, massage therapy, acupuncture and Eastern healing, estheticians, dietitians, organic chef-driven food and even a beverage program. Join and you might never want to leave…
(312) 625-0845
600 W Chicago Ave Suite 001, Chicago, IL
Keep your carbon footprint in check as you get where you need to go with the help of an electric bike. Winnetka is opening its first Pedego Electric Bike store, run by local manager Scott Radliff. The first Pedego in the North Shore and third in Illinois, this shop might just change the way you get around town. Pedego is a leading electric bike brand that focuses on premium quality and local service. A perfect physically distant activity to do with your family or friends pick up a Pedago now so you can peddle this spring. You can rent or buy a Pedego bike at the Winnetka location. Browse all models here.
(224) 505-5923
894 Green Bay Road, Winnetka, IL
Event Planning
With a new year in sight, we're looking ahead to an end to COVID and the beginning of many missed parties and gatherings. Palm House 619 is here to facilitate that. The event planning space can transform itself into a wedding venue, a dance floor or casual bar.
Palm House is also offering an exclusive end-of-the-year discount. Contact them here for more information.
[email protected]
619 Howard Street, Evanston IL
---
More From Better:
---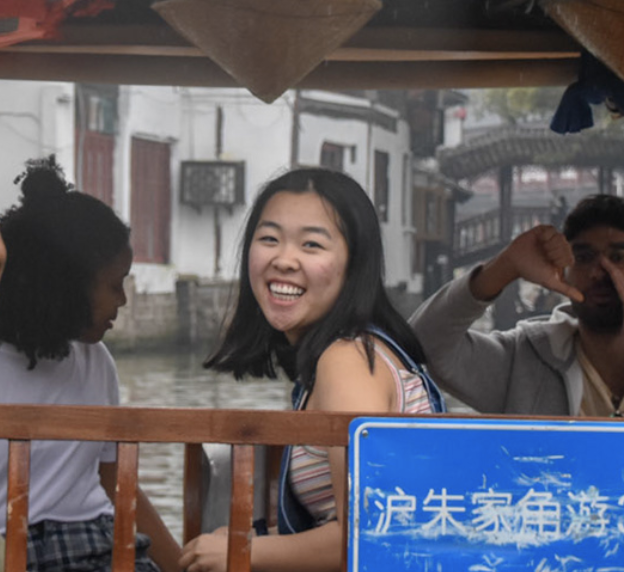 Cindy Mei is an intern at Better. Currently in her senior year of college at Northwestern's Medill School of Journalism, Cindy is moved by strong storytelling about personal identity and culture. She is an avid fan of the works of Anthony Bourdain, Alex Kotlowitz and Jenn Fang.
Cindy is a proud alumna and supporter of After School Matters, a non-profit organization that offers arts and leadership classes to Chicago high schoolers. She also encourages support for Think!Chinatown, a New York City based non-profit that fundraises for Chinese businesses in Manhattan's Chinatown.