Chicago boasts one of the most vibrant arts and entertainment scenes in the country, if not the world. With many of our greatest theatrical institutions relying on the support of generous donors, it's up to all of us to help. If you love taking advantage of Chicago's incredible arts and entertainment offerings, consider supporting one of these 15 organizations committed to supporting Chicago's arts community.
3Arts advocates for "women artists in Chicago, artists of color and artists with disabilities working in the performing, teaching and visual arts."
Connect with Arts Alliance Illinois to help fight for arts resources and policies that benefit all residents of the state.
View this post on Instagram
This nonprofit offers programs in the classroom, at their studio and across their network of artists to empower and connect people through the practice of visual arts.
Through their Let's Play: The Power of Play initiative, the Chicago Children's Theater is inspiring young people to become engaged citizens.
Chicago Film Archives does the important job of collecting, restoring and preserving film in the Midwest.
Help foster positive relationships among youth through music education and artistic expression.
This center's community programs encourage growth and understanding through art.
The Driehaus Foundation create grants that cultivate a robust and diverse arts ecosystem in Chicago.
View this post on Instagram
This award-winning ensemble "moves music forward" through innovative performance that inspires a new generation of performers.
The center offers innovative film programming which allows Chicagoans to come together to experience the best of the cinematic arts.
The Lyric relies on charitable donations to bring amazing performances and music to our community.
View this post on Instagram
Make a donation to support one of the many community dance programs for youth that The Joffrey Ballet offers.
Donate or volunteer your time at this popular music school, where they believe quality arts education is for everyone.
Help students see their potential through music at The People's Music School, where they are transforming lives through their mission.
This nonprofit cultivates young voices in the community through writing, publications and performance education.
View this post on Instagram
Check out our Better Lists for more ways to support the arts in Chicago:
---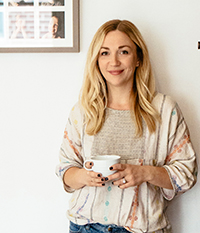 Macaire Douglas lives in Chicago with her husband and two sons. She proudly supports Share Our Spare, a local nonprofit that collects goods for children in need.