Sens. Amy Klobuchar and Mitt Romney discussed the compelling need for Democrats and Republicans to govern with bipartisanship through the crises of our times, during a live event moderated by David Axelrod for The Economic Club Of Chicago.
During the Jan. 26 discussion, Romney and Klobuchar expressed a hopeful belief that Americans, when treated with respect and told the truth, will drive political healing and bipartisan governance, particularly to navigate the COVID-19, economic and climate change crises we face.
"The American people give me hope that we can return to greater unity inside the Capitol and between our political parties," said Klobuchar, D-MN.
They offered differing perspectives on antitrust issues and the power of tech platforms and social media. Both presented compelling reasons for the Senate to pursue Donald Trump's second impeachment trial, and they agreed on the need for speed over lengthy bipartisan negotiations to respond to the COVID-19 pandemic.
They also presented a unified, positive perspective on the power and impact of corporations to move the country forward on social issues.
"Leadership matters," Romney said, "more than most people realize," whether it's the head of a church congregation, synagogue or corporate CEO.
Speaking out on issues that are outside the normal course of activities will get noticed, said Romney, R-Utah, and CEOs now are more trusted than Senators and other political leaders too.
---
More from Better:
---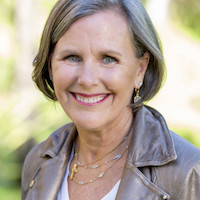 Susan B. Noyes is the Founder & Chief Visionary Officer of Make It Better Media Group, as well as the Founder of Make It Better Foundation's Philanthropy Awards. A mother of six, former Sidley Austin labor lawyer and U.S. Congressional Aide, passionate philanthropist, and intuitive connector, she has served on boards for the Poetry Foundation, Harvard University Graduate School of Education Visiting Committee, American Red Cross, Lurie Children's Hospital, Annenberg Challenge, Chicago Public Education Fund, Lyric Opera of Chicago, Chicago Symphony Orchestra, New Trier High School District 203, and her beloved Kenilworth Union Church. But most of all, she enjoys writing and serving others by creating virtuous circles that amplify social impact.