Between Valentine's Day, the Lunar New Year, Mardi Gras and the Superbowl, there's a lot going on this year in February. On top of that there's the usual wealth of art, comedy, music and film not to be missed – especially the exhibition on Sausalito's own Edith Heath and her work.
Jan 29–Oct 30 Edith Heath The founder and designer of Sausalito's Heath Ceramics, which transformed the ceramics industry, is the focus of a new show and retrospective, "A Life in Clay," at Oakland Museum of California. Known for rejecting traditional white clay in favor of locally sourced, and definitely not white, California clays, Heath developed a new style of ceramics that helped define a California aesthetic for tableware and long-lasting products for the home. "What began as a rebellion against imported white clay more than 50 years ago is now a modern-day classic," said guest curator Jennifer Volland. The exhibition includes more than 50 hand-thrown and early production pieces, architectural tiles, clay and mineral materials, intimate photographs, documentary video, personal memorabilia, a biographical and historical timeline, touchable objects and more. Cathy Bailey, co-owner of Heath Ceramics, perhaps put it best: "Edith Heath's visionary thinking coupled with the fascinating journey of her design and craft explorations are showcased in this wonderful new exhibit. Edith should inspire us all to create beauty and think holistically."
The author of Go Back to Where You Came From: And Other Helpful Recommendations on How to Become American sits down with Dave Eggers to share stories of his experiences as a Muslim Pakistani-American and inspire a new vision of America's multicultural identity.
The dispersion of light is one way of imagining an evening to benefit Opera Parallèle. Another is: to hear the singing of countertenor and NBC's "The Voice" finalist John Holiday will help your troubles melt like lemon drops, at least for a while.
Twenty-five feature films and 65 short films, including Josef Kubota's "Catch the Fair One" and "Cat Daddies" by Mye Hoang, are shown at San Francisco's Roxie Theater and in virtual formats, through February 13.
A fully immersive party devoted to the delights and attire of another era celebrates with a Revival theme, ballroom dancing, stage shows and absinthe cocktails for the adults in the crowd, through February 5.
View this post on Instagram
The multidisciplinary artist known for outlandish costumes and jangly vocals returns to the Chase Center with "Cornucopia," said to be her most elaborate and theatrical stage concert to date.
View this post on Instagram
The author of 52 Shabbats sits down with food writer Dianne Jacob to discuss her book and the pleasures of food as part of a modern Jewish weekly ritual, at San Francisco's Omnivore Books.
Before Hamilton, Lin-Manuel Miranda wrote an improvisational hip-hop comedy that takes inspiration from audience suggestions and spins them into riffs and full-length musical numbers, at American Conservatory Theater, through February 13.
Artists from around the Bay Area interpreted the Hebrew word for "to repair"; the exhibit can more broadly be seen as a tool to help guide us through change and build resilience for the hard work ahead, through June 5.
Disney on Ice returns to SAP Center in San Jose and Oakland Arena with favorite Disney friends such as Mickey, Minnie, Miguel, Moana, Elsa, Belle, Genie, and others highlighting Disney tales told through figure skating.
A solo exhibition by Bay Area ceramicist Cathy Lu uses utopian garden creation myths as a starting point and tropes of classical Chinese gardens to transform the galleries of San Francisco's Chinese Cultural Center into a contemplative space for reconciliation between the promise of the American dream and the difficult reality faced by immigrants of color, through December 17.
After a two-year hiatus, 120 booksellers from around the world descend on Oakland to showcase collections books on history, science, law, architecture, cooking and other topics. A major historical exhibit on wine and viticulture, courtesy of the library at the University of California, Davis, is a new addition and there are special programs for local artists and young bibliophiles, through February 13.
An encore presentation of The Met: Live in HD brings Grammy Award-winning jazz musician and composer Terence Blanchard's adaptation of Charles M. Blow's memoir to the Met stage, the first opera by a black composer to do so, at the Lark Theater.
View this post on Instagram
Part of a months-long series that examines the work of Francis Ford Coppola and American Zoetrope, a 4K digital restoration of S.E. Hinton's teen novel made stars of Matt Dillon, Tom Cruise and Rob Lowe, among others.
In case you need some meet-cute in your life, the California Academy's African Penguin colony will once again receive red paper hearts from the biologist during feeding time, February 12-14 only, to take back to their nests. Word on the street is it encourages breeding behavior (but we can keep that amongst ourselves, right?).
Launching on February 1, a nine course menu from Michelin-starred Chef Ho Chee Boon at Empress by Boon celebrates the Year of the Tiger with crab roe xiao long bao, abalone fat choy, and grilled Chilean sea bass with fermented bean curd and much more. A traditional egg tart is for dessert.
View this post on Instagram
David Strathairn ("The Bourne Legacy," "Lincoln") stars in the stage adaptation of "The Lesson of Jan Karski" as a World War II Holocaust witness who risked his life to carry an unbelievable message to Allied Forces and whose story was so far-fetched, it was not to be believed, through February 27.
View this post on Instagram
From composer and artist Samora Abayomi Pinderhughes comes an exhibition that is part digital archive and music album, part exhibition exploring the daily realities of violence, incarceration, detention, policing and healing in communities across the United States, through May 28.
Continuing the immersive art trend, an experience arrived in San Francisco earlier this month to bring together more than 200 works by the inimitable Spanish artist that considers his evolution from the Blue and Rose periods to later masterpieces in cubism and surrealism, through March 27.
After a year's absence, the dragon-snapping, firecracker-cracking San Francisco parade and festival roars back with a month of events, including a street fair, Miss Chinatown pageant, basketball jamboree and more to honor the Year of the Tiger.
Inspired by McEvoy Family Collection's experimental portraiture, an assemblage of contemporary photography spans eight decades including works by Diane Arbus and newly commissioned presentations by Bay Area-affiliated artists Marcel Pardo Ariza, Carolyn Drake, and Chanell Stone to examine ideas of self-representation, through April 30.
Independent films, art shows, happy hours and concerts around the Bay Area includes Tipling Rock at San Francisco's DNA Lounge and Nate Smith with Kinfolk at The New Parish in Oakland, through February 27.
Featuring a book by Tony Award-winning stage and screen writer John Logan ("Red," Broadway's Moulin Rouge!, "Skyfall," "Gladiator"), a story of a whaling ship struck by a violent storm off the coast of New Bedford, Massachusetts finds four survivors each facing a reckoning: How far will I go to stay alive? And can I live with the consequences? The show has been extended through March 6.
A tribute to William Wiley, a Marin artist who passed away earlier this year, honors his preference to showcase famous and unknown artists on a level playing field with works by Wiley, Patricia Leeds, Debbie Dicker and others.
The daughter of Johnny and singular performer takes the stage at SFJAZZ with her partner and musical collaborator, John Leventhal, to play music from across Cash's career, including songs from her latest Blue Note release, "She Remembers Everything," through February 27.
View this post on Instagram
Lil Buck's dance improvisation with Yo-Yo Ma turned him into a YouTube sensation, but he has become a star for his agile, fluid dance moves and impossible-looking footwork, as demonstrated in a show dedicated to a style that emerged in a Southern city in the 1990s, at Zellerbach Hall through February 26.
With music by Lembit Beecher and libretto by Hannah Moscovitch, a one-act opera at San Francisco's Grace Cathedral relates the story of a young girl who survives a civil war in her home country and immigration to the United States, showing the power of a child's imagination to deal with trauma.
A New York-based group that takes its inspiration from pianist Mieczysław Horszowski (1892–1993) is made up of a cellist, a pianist and a violinist who spend an evening in Mill Valley to play a program of lesser-known 19th and 20th century composers (Smetana, Clarke and Babajanian) entitled "Crisis, Creativity, & Culture."
"Delusions of Grandeur," a retrospective of Marin County artist and legend, Dickens 44, features some 65 pieces including mosaic, painting, and fusion works, all with a nod to the environment, through May 30.
---
For more on Better:
---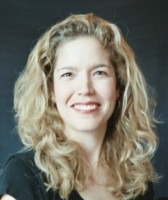 Christina Mueller is a long-time Bay Area food writer. She hails from the East Coast and has spent way too much time in South America and Europe. She discovered her talent as a wordsmith in college and her love of all things epicurean in grad school. She has written for Condé Nast Contract Publishing, Sunset, and the Marin Independent Journal, among others. She volunteers with California State Parks and at her child's school, and supports the Marin Audubon Society, PEN America, and Planned Parenthood. When she is not drinking wine by a fire, she is known to spend time with her extended family.