One of the things that makes West Marin so beloved by locals and visitors alike is its many bucolic swaths of undeveloped land. Now, thanks to a partnership between the Marin Agricultural Land Trust (MALT) and Hog Island Oyster Company, 250-acre Leali Ranch on Tomales Bay will remain this way in perpetuity. MALT recently purchased an agricultural conservation easement from Hog Island Oyster Company for $1.1 million that permanently protects the land for agriculture and mariculture, the cultivation of marine organisms. "This is the first agricultural conservation easement closed by MALT that includes a provision for a mariculture support area, connecting food production from Tomales Bay to the land nearby," says Thane Kreiner, Ph.D., CEO of MALT.
Founded in 1983 by two marine biologists, Hog Island optimizes each step of hatching, growing and harvesting oysters, which the company sells to restaurants and retail outlets and serves at its own restaurants, including its newest location in Larkspur at Marin Country Mart. "We own and operate California's first permitted oyster shellfish hatchery, which creates millions of sustainable seed oysters as well as sustainable, living-wage jobs and careers," says John Finger, cofounder and CEO of Hog Island Oyster Company. Hog Island had purchased the historic Leali Ranch property, adjacent to its Marshall headquarters, in 2017 from the Leali family, who had grazed beef cattle and dairy cows on the ranch for nearly a century. With the acquisition of Leali Ranch, Hog Island intended to build new facilities to support its core business while also growing row crops, planting lemon orchards and producing sea salt to diversity its operations. Those plans came to a grinding halt, however, as the pandemic hit last year.
"It was like going from 100 mph to 0 in seconds," Finger recalls. "We furloughed 275 of our 300 employees within a week. We were a week away from opening our Marin Country Mart location, so we had just spent a lot of money, and now we had no income." Although Hog Island quickly pivoted to launch a mail-order business, took advantage of the U.S. Small Business Association's Paycheck Protection Program (PPP), and opened outdoor seating at its restaurants as soon as permitted and feasible, the company's income remained depressed. "Overall, our revenue in 2020 was cut by more than half," Finger says.
It was Hog Island's precarious financial situation that prompted the transaction with MALT. "Marin County benefits from the ecosystem services of agriculture practiced in harmony with nature: high-quality, local food; biodiversity; open spaces; and stewardship of the land and water," Kreiner says. "The economic pressures of the pandemic on Hog Island's business motivated us to move as quickly as possible to ensure the land and the circular practices they're pioneering remain part of our local food system." The easement permits a mariculture zone, cattle grazing on open grasslands, row crops and other agricultural activities, and it protects creeks and riparian areas. It also supplies Hog Island with much-needed funds to upgrade its operations. As part of the terms of the agreement, MALT will monitor and protect the agricultural use of the property in perpetuity.
"MALT's mission is to permanently protect Marin's agricultural land for agricultural use," says Kreiner. "The historic Leali Ranch easement acquisition extends MALT-protected land to 10,726 contiguous acres on the east side of Tomales Bay, a truly unique place in Marin County — and the world."
---
More from Better:
---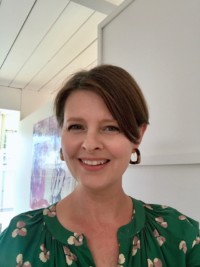 Lotus Abrams has covered everything from beauty to business to tech in her editorial career, but it might be writing about her native Bay Area that inspires her most. She lives with her husband and two daughters in the San Francisco Peninsula, where they enjoy spending time outdoors at the area's many open spaces protected and preserved by her favorite local nonprofit, the Peninsula Open Space Trust.