The Child Mind Institute, a national youth mental health nonprofit which operates a Bay Area clinic in San Mateo, hosted its inaugural charity golf tournament on Monday, April 25 at Sharon Heights Golf & Country Club in Menlo Park.
The event featured a who's-who of local sports celebrities, including former San Francisco 49ers Steve Young, Ronnie Lott, Jerry Rice and Harris Barton; retired MLB players Barry Bonds and Vince Coleman; PGA champions Mike Weir and Rod Pampling, retired LPGA golfer Kathryn Imrie; and Olympic Gold Medalist and FIFA Women's World Cup champion Brandi Chastain. Several members of the Stanford Men's and Women's Golf Teams also played and volunteered.
Raj Mathai, weeknight news anchor for NBC Bay Area and a 12-time Emmy Award winner, served as event emcee. He introduced the evening's featured speaker, Steve Young, who spoke about his personal struggles with anxiety as a child and former professional athlete, and encouraged the crowd to "take the shame out of talking about our mental health and help our children." Dr. Harold S. Koplewicz, president of the Child Mind Institute, and Dr. David Anderson, vice president of the Child Mind Institute's School and Community Programs, both spoke about the current youth mental health crisis and urgent need for more extensive mental health resources for the Bay Area's children, as well as the organization's new Healthy Minds, Thriving Kids Project in California.
"17.1 million kids under the age of 18 in the U.S have some kind of mental health issue, which means that everyone here either loves or knows at least one child who fits that description," Dr. Koplewicz told the room. "The one silver lining I see from the pandemic is that it encouraged people to start talking about mental health more openly and has incentivized parents to pay more attention to the mental health of their kids."
Mathai led the evening's live auction, which included luxury golf packages, VIP passes to BottleRock Napa Valley donated by Metallica and a Zoom golf lesson with PGA champion Graeme McDowell. But the hottest auction of the evening was a Masters golf flag autographed by many PGA greats, including Mike Weir, a former Masters champion, who walked the flag around the room for all to see. By the conclusion of the event, supporters had raised $400,000 to help the Child Mind Institute advance its mission of transforming the lives of children and families struggling with mental health and learning disorders.
The event was sponsored by SoFi and Warburg Pincus. The event committee included Cori Bates, Stacy Denman, Jake Leschly, Ronnie Lott, Kristin Noto, Linnea Roberts and Jennifer Sills.
---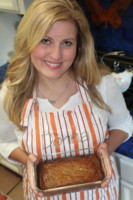 A freelance writer in Marin who writes about family, kids and parenting, Glass is the mother to one son, one dog and a hamster named Miss Geri. When she's not writing, trekking up steep hills in Marin or driving her kid to sports practice, she and her family spend time in their tiny cabin in Lake Tahoe. She avidly supports the California Academy of Sciences, a world class science museum and research institution, and the Institute on Aging which provides much needed services to Bay Area seniors and disabled adults. Glass is obsessed with baking the perfect loaf of banana bread, something she makes so often she no longer needs to look at a recipe card.