On November 19, close to 400 supporters and guests joined the board, staff and volunteers from arts organization Bread & Roses Presents for AN outstanding night of music at the elegant St. Joseph's Arts Society in San Francisco's SoMa district. The benefit evening starred indie-rockers Julien Baker, Phoebe Bridgers and Lucy Dacus ofBoygenius along with Grammy nominee Allison Russell.  
Guests were greeted at the door with refreshments and light fare as they entered into the entrancing rose-colored lights in the expansive event hall—a beautifully repurposed historic landmark that was formerly a Catholic church. The space offered a magical ambiance for hearing live music after many months of concert halls on hold during the pandemic.  
Bread & Roses Executive Director Dave Perron welcomed all attendees warmly and then introduced show opener Allison Russell, an extraordinary vocalist and musician who was backed-up by an all-female band including two cellists, guitar, bass and full percussion.
Dave then welcomed folk music icon and the honored guest Joan Baez, a supporter of Bread & Roses since its inception in 1974 and the older sister of the nonprofit's founder, the late Mimi Fariña. Baez echoed the sentiments of the audience when she said "she could not imagine anything more magical than this," and spoke of feeling Mimi's presence as she introduced the members of indie super-groupBoygenius, who headlined the evening's performance. She noted it was a special pleasure for her to welcome this powerhouse of young women, all singer-songwriter/guitarists "who know how to communicate about relevant issues through their songs." It was a full-circle moment, as Phoebe Bridgers of Boygenius had introduced Baez when she received her Kennedy Center award in June 2021. 
The proceeds raised from the benefit concert will support the Bread & Roses' ongoing live music program geared to isolated Bay Area audience, reaching 100,000 people throughout the Bay Area through 500 live and virtual performances. In 2021, Bread & Roses artists performed during monthly "Lunch and Listens" for West Marin Senior Services. The nonprofit also staged outdoor concerts for seniors at The Redwoods in Mill Valley, preschoolers at North Bay Children's Centerin Novato and adults at Cedars of Marin in Ross. Its livestreamed shows continue to be a hit for many audiences including children at Old Gallinas Childcare Center in San Rafael, plus adults at Canyon Manor in Novato and Marin Ventures in San Rafael. 
Event sponsors for Bread & Roses Presents' annual benefit:
---
More from Better:
---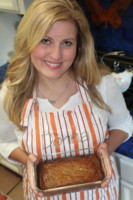 A freelance writer in Marin who writes about family, kids and parenting, Glass is the mother to one son, one dog and a hamster named Miss Geri. When she's not writing, trekking up steep hills in Marin or driving her kid to sports practice, she and her family spend time in their tiny cabin in Lake Tahoe. She avidly supports the California Academy of Sciences, a world class science museum and research institution, and the Institute on Aging which provides much needed services to Bay Area seniors and disabled adults. Glass is obsessed with baking the perfect loaf of banana bread, something she makes so often she no longer needs to look at a recipe card.