Heart of the Bay, Institute on Aging's largest annual fundraising event, took place Tuesday, February 8 and was attended virtually by almost 400 people. Olympic Champion and Bay Area resident Kristi Yamaguchi was the mistress of ceremonies, lending her star power to the audience. With a theme of "A Celebration of Connections," the virtual dinner party was an opportunity to celebrate and support Institute on Aging's myriad programs, which foster meaningful connections among the communities and people they serve.
Yamaguchi was joined by Daniel Gibbs, M.D., an author and neurologist who once treated patients with Alzheimer's and now personally lives with the disease. Dr. Gibbs delivered a powerful keynote address to all guests, who enjoyed a gourmet three-course meal delivered to them by Carrie Dove Catering and Events. Musical entertainment was provided by Ensemble San Francisco.
Notable attendees included Institute on Aging board members Jeannee Parker Martin, Anne Hinton, Theresa Matacia and Marlene Litvak. Susan Simon served as event chair.
The $276,000 raised from Heart of the Bay helps support Institute on Aging's critical programs and services which focus on the impact areas of dementia, alternatives to institutionalization, caregiving, social isolation and loneliness. Institute on Aging annually serves more than 50,000 seniors and adults with disabilities along with their circles of care, helping those individuals to manage isolation and loneliness, maintain independence and dignity, and enjoy a higher quality of life in the place they call home.
Event sponsors included Sutter Health CPMC, City National Bank, Davis Wright Tremaine LLP, Kaiser Permanente, OnLok, and SilverRide.
---
More from Better:
---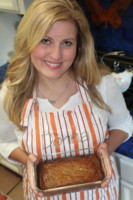 Freelance writer in Marin who writes about family, kids and parenting, Glass is the mother to one son, one dog and a hamster named Miss Geri. When she's not writing, trekking up steep hills in Marin or driving her kid to sports practice, she and her family spend time in their tiny cabin in Lake Tahoe. She avidly supports the California Academy of Sciences, a world class science museum and research institution, and the Institute on Aging which provides much needed services to Bay Area seniors and disabled adults. Glass is obsessed with baking the perfect loaf of banana bread, something she makes so often she no longer needs to look at a recipe card.