They live all over the Bay Area, quietly doing their jobs out of the spotlight. They tend to other people's babies, wash dishes at restaurants, clean homes and push brooms down school and office halls. They are the working class poor — and while they can usually make enough to barely scrape by, they exist in a healthcare vacuum, one in which they make too much money to qualify for Medi-Cal, but don't make enough to cover the costs of health insurance.
Since 2010, Clinic by the Bay in San Francisco has existed with a single mission: to be the health "safety net" for these working class individuals and keep them from falling through the care cracks. Funded 100 percent by private donations, Clinic by the Bay has managed to achieve the remarkable: offering free, high-quality health care services to thousands of qualifying, uninsured individuals in San Francisco and San Mateo counties, with a mostly volunteer staff of medical practitioners and assistants.
"At Clinic by the Bay, I saw patients that had suffered too long, fearing that a trip to the doctor would bury their families financially," said Celine Pourmoradi, a volunteer at Clinic by the Bay. "I saw the relief on their faces when they became a patient at Clinic by the Bay. Patients come from all walks of life and receive quality healthcare — they are not beholden to the care they can afford, which in most cases means no care at all. Now patients are healthier and able to better support their families."
12 years in, Clinic by the Bay is embarking on a new journey: moving into its new permanent home in the historical, newly renovated Alemany Emergency Hospital, which previously served as a neighborhood medical facility in the Excelsior district from the 1930s to the 1970s. In partnership with the city of San Francisco and thanks to a nearly completed $5 million capital campaign, Clinic by the Bay will not only be able to serve more medical and mental health patients, but will be able to offer free dental services for the first time.
On June 9, supporters of Clinic by the Bay will help 'the little clinic that could' raise funds for its ongoing operations at ¡Viva Clinic by the Bay! at the Merchants Exchange Club. To attend this event or find out how to support Clinic by the Bay, please visit clinicbythebay.org.
---
More from Better:
---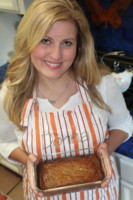 Donna Berry Glass is a freelance writer, editor and communications professional in Marin. When she's not writing, hiking up steep hills, driving her kid to sports practice or whipping up her famous banana bread, she and her family spend time in their cabin in Lake Tahoe. She avidly supports the California Academy of Sciences, a world class science museum and research institution, and Cedars which is heart, home and family to many of Marin's developmentally disabled adults.