Could a poem a day keep the doctor away? Psychology Today asked the question back in 2011, exploring poetry as an age-old remedy for mental illness. The author cited a study from the National Association for Poetry Therapy, a group that spotlights a second-century Greek physician who promoted personal growth in his clients through the written word. He was not unique; the healing powers of poetry have been used through the centuries. It has united people in peril and given lovers words that they couldn't quite come up with themselves, and provided an outlet for tangled emotions. In these uncertain times, here are a few ways you can pursue personal growth through poetry.
Poem of the Day
The Poetry Foundation was formed more than a century ago in Chicago when philanthropist Ruth Lilly co-founded the organization with Poetry Magazine's founder Harriet Monroe, completely funding the effort. The intent was to celebrate and discover the best poetry to share with their audience. Today, besides running Poetry Magazine, the group collects poems for children, teens, adults and educators, runs an exhibit, library and holds events centered around the art form of poetry. Care to join in the fun? Sign up for their poem of a day.
Poem-a-day
This nationwide group started with The Academy of American Poets, which was founded in New York in the 1930s. In nearly a century, the group offers various programs, including Poets.org. This popular website launched in 1996, and is the online resource for poems, poets' biographies, essays about poetry, and resources for K-12 teachers. Their Poem-a-Day was the first daily poetry series featuring unpublished work by contemporary poets.
Short but sweet: Gram it
For those short on attention span and addicted to your phones, (yep, we're talking to you Gen Z), Instagram is a cornucopia of inspiration. From top Insta-poets like @Rupikaur_, @camille.inkwell and @austinkleon to the hashtag #poemsofinstagram with over 2 million posts and #poem with over 15 million posts, poetry abounds in the palm of your hand. Have a clever piece to add? Just add #poem and join the conversation. While you're at it, please add #bettertogether so we can share with our audience as well.
If you're looking for more ways to sharpen your mind and feel better, here are some other articles to check out:
Expand your learning: The Best Free or Low-Cost Online Courses to Take Right now
Give back, while online shopping: 7 Fashion and Beauty Brands Giving Back During Coronavirus
For your Physical and Mental Health: 10 of the Best Physical and Mental Health Apps to Keep You Connected Right Now
---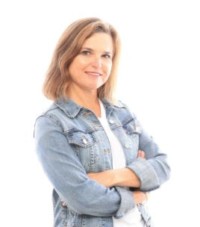 Mimi Towle is a Marin-based writer and editor. Currently the editor of Marin Magazine, she enjoys the various perks of her job, which include meeting chefs, winemakers, and inspiring characters. As a volunteer philanthropic advisor for the EACH Foundation, she focuses on needs in her home state of Hawaii. Some of her favorite nonprofits include City Beat, Hawaii Land Trust, and University of Hawaii Cancer Center.