What shows are you watching at the moment?
The creative world of television is at a peak right now. From the ominous camera work of Netflix's "Ozark" to the precise musical composition of HBO's "Watchmen," there is a lot worth watching on TV. Coincidentally, both shows were nominated at this year's Emmy Awards, which was broadcast live on September 20, 2020.
But beyond creativity, the storytelling in television has expanded to involve more diverse backgrounds. Ramy Youssef's "Ramy" follows a second-generation Muslim American's journey between Islam and the influences of the Western world. Issa Rae's "Insecure" focuses on the contemporary Black woman's experience in America. If you are looking for a new show to start, below are our top picks on television right now.
"Better Things" (2016 – present)

This is a show for all generations of mothers out there. Former, future and present. Pamela Adlon stars as the fictional version of herself, a divorced actress raising three daughters on her own. It is first and foremost a comedy, but the realistic portrayal of motherhood, divorce and friendship will draw out your tears.

"Schitt's Creek" (2015 – 2020)
There is humor for everyone in PopTV's "Schitt's Creek". After losing all their wealth, the Rose family gets dumped in a town called Schitt's Creek. Featuring a reasonable (maybe?) father, an eccentric ex-star of a mother and two grown, spoiled children, the show celebrated its sixth and final season with seven Emmy wins this year, including Outstanding Comedy Series.
Writer, creator and main lead Dan Levy, who plays alongside his father Eugene Levy, is an active supporter of LGBTQ+ rights. In a fundraising campaign last year, Levy raised over $20,000 for Ontario's LGBT Youth Line.
Watch on Netflix.
"Ramy" (2019 – present)
Hulu's "Ramy" deserves more attention, maybe the most attention. A normalized portrayal of Muslim Americans on TV? It's a must see. Ramy Youssef appears as a fictionalized version of himself in this comedy, strifing between his loyalty to religion and loyalty to sex, drugs and Western pop culture.

Watch on Hulu.
"Insecure" (2016 – present)
With a whopping eight nominations at this year's Emmys, HBO's "Insecure" demands acclaim for its storytelling and direction. We follow two Black women, Issa and Molly, navigating friendship, sex and their careers in Los Angeles. Written and produced by Black artists, the contemporary Black experience is a theme that permeates the screen.
Writer, creator and main lead Issa Rae is well known for using her platform to advocate for Black Americans and against police brutality. Rae has been vocal about her support of Black Lives Matter, the ACLU and the National Police Accountability Project.
Watch on HBO.
"Succession" (2018 – 2020)
Another dysfunctional dynastic family show? Wrong. "Succession" brings humor and drama like no other. Winner of the Outstanding Drama Series at this year's Emmys, "Succession" entangles the audience in its greed, deceit and surprisingly, empathy.

Watch on HBO.
"The Social Dilemma" (2020)
This might be the scariest show you'll watch this October. In this technological age, everyone knows what a 'tweet' is. But what does a 'tweet' do? And what are the consequences of our tweets, like and shares? Do the phrases "social capitalism" or "data mining" mean anything to do? Well it should, since you participate in it everyday. Former big names at Silicon Valley, like Facebook like button creator Justin Rosenstein, reveal what information these trusted companies actually have access to, and what they have the potential to do.

Watch on Netflix.
---
More From Better:
---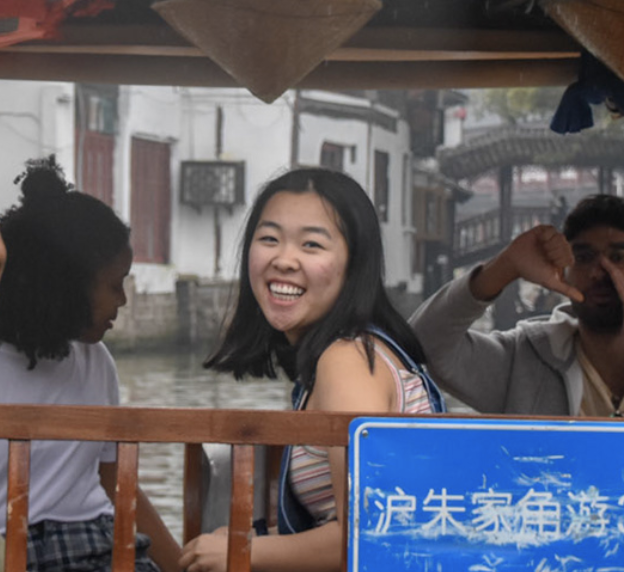 Cindy Mei is an intern at Better. Currently in her senior year of college at Northwestern's Medill School of Journalism, Cindy is moved by strong storytelling about personal identity and culture. She is an avid fan of the works of Anthony Bourdain, Alex Kotlowitz and Jenn Fang.
Cindy is a proud alumna and supporter of After School Matters, a non-profit organization that offers arts and leadership classes to Chicago high schoolers. She also encourages support for Think!Chinatown, a New York City based non-profit that fundraises for Chinese businesses in Manhattan's Chinatown.