Of the many things to look forward to in the fall, the return of TV and blockbuster movies is at the top of our list. And lucky for us, this season is brimming with new and returning television shows, and movies that are finally making it to theaters after long pandemic delays.
Here are the TV series and movies we are most excited about (and already loving) that you don't want to miss.
TV Shows
With a blockbuster cast, including Jennifer Aniston, Reese Witherspoon, Billy Crudup and Steve Carrell, the AppleTV+ hit is finally back for its second season. Revolving around a top morning show that is riddled with controversy (reminiscent of Today Show host Matt Lauer's sexual misconduct allegations), this season pulls back the curtain on the first season's chaotic ending.
The third season of FX's award-winning limited series explores Monica Lewinsky's relationship with President Bill Clinton, and the minefield of drama and crisis that their affair left in their wake. Sarah Paulson is back with a stellar portrayal of Linda Tripp, and Beanie Feldstein (Booksmart), plays Lewinksy, and is set to receive several awards. Produced by Lewinksy, the series gives us a glimpse into the scandal like never before.
Martin Short, Steve Martin and Selena Gomez are the comedy trio we didn't know we needed this year. The three star as neighbors in a NYC historic building who all have one thing in common: true crime podcasts. When a murder happens in their very own building they go on a quest to discover what happened, while creating their own podcast along the way.
The delightful dark comedy about a house full of vampires in Staten Island is back and we couldn't be happier. After their familiar, Guillermo, is revealed to be a vampire slayer from the historic Van Helsing line, Nadja, Laszlo, Nandor and even Colin Robinson have to figure out what to do with him. Trust us, if you're not watching, it's time to start.
Y: The Last Man
New series, Watch on FX or FX on Hulu
Based on the popular DC Comic, FX's new series explores what happens when all of the men on earth drop dead, except for one man and his pet monkey (technically, all of the mammals with a Y chromosome die). Set in a post-apocalyptic world, the series centers on how the world is restored, and the challenge to try to make it something better. Starring Diane Lane, Amber Tamblyn and Ben Schnetzer (The Book Thief), all episodes were directed by women and even the production had a significant number of female department heads.
Taking a unique spin on its 10th season, American Horror Story is split into two story lines for a double feature: Red Tide which takes place by the sea and Death Valley, set in the sandy desert. Red Tide, which is almost wrapping up, has been a stellar return to AHS's dark brilliance, and follows a writer (Finn Wittrock) who moves to a costal town in search of inspiration. He finds that its residents, including actors Evan Peters, Sarah Paulson and Frances Conroy, are brilliant… and maybe hungry for blood. If you loved previous seasons of AHS, it's time to jump back in.
Foundation
New Series, Watch on AppleTV+ starting Sept. 24
A new series from AppleTV+, Foundation is based on the award-winning novels by Isaac Asimov. The series chronicles a band of exiles on their monumental journey to save humanity and rebuild civilization amid the fall of the Galactic Empire. Starring Lee Pace (Pushing Daisies, Halt and Catch Fire) and Jared Harris (Mad Men), the series looks to be a feast for the eyes.
Midnight Mass
New Series, Watch on Netflix starting Sept. 24
Fans of The Haunting of Hill House and The Haunting of Bly Manor will be pleased that Mike Flanagan is back with another goth-drama limited series. Many of the previous actors are appearing in the seven-episode series as well, which takes place in the small town of Crockett Island. Upon the arrival of a captivating new priest, ominous and mysterious events start to occur. This one arrives just in time for the Halloween season.
You
Season 3, Watch on Netflix starting Oct. 15
Does Joe plus Love plus baby make for one happy and normal home? If you've seen the two previous seasons of You, you probably know the answer. Starring Penn Badgley (Gossip Girl) and Victoria Pedretti (The Haunting of Hill House), the much anticipated third season will take a look at how these psychopaths try their best to adapt to a "normal" family life.
Succession
Season 3, Watch on HBO Max starting Oct. 17
Finally (finally!) Succession is returning, and we fully expect the corrupt Roy Family to be back with a vengeance. What will happen to the Roy empire after Kendall's big reveal to the press? Will Cousin Greg finally be taken seriously? Are Shiv and Tom really over? And the biggest question, will Roman and Gerri continue their twisted tryst? We can't wait to find out.
Insecure
Season 5, Watch on HBO Max starting Oct. 24
All good things must come to an end… and that is especially true with Insecure's fifth and final season. Ending with that giant cliffhanger, last season's finale saw Issa (Issa Rae) and Molly (Yvonne Orji) hit rock bottom in their relationships, prompting them to possibly reconcile. The talented team behind the show has promised a brilliant and heartfelt final season, so buckle up!
Dexter: New Blood
Series Revival, Watch on Showtime starting Nov. 7
In a year full of reboots, spin-offs and remakes, this is one of the few we are dying to see. Dexter is back, reinventing himself in a new town with a new persona. Will his past come back to find him? Can he curb the cravings of his dark passenger? Nov. 7 can't come soon enough.
The Shrink Next Door
New Series, Watch on Apple TV+ starting Nov. 12
You had us at Will Ferrell and Paul Rudd. Add in Casey Wilson (Happy Endings) and Kathryn Hahn (every show, movie we've ever loved… especially WandaVision), and we don't care what this show is about, we will be there. All semi-serious jokes aside, this series based on the Wondery podcast looks like a great time. A dark comedy, it tells the story of how the relationship between a charming psychiatrist and a longtime patient explodes into manipulation and dysfunction.
The Wheel of Time
Series Revival, Watch on Amazon Prime starting Nov. 19
Lord of the Rings and Game of Thrones fans, finally there is a series that will tide you over until those prequels arrive. Based on the books by Robert Jordan, the story revolves around a select group of women who posses magic, and stars Rosamund Pike (I Care a Lot) as Moiraine, the purveyor of the One Power, that every man wants to get their hands on.
The Great
Season Two, Watch on Hulu starting Nov. 19
Huzzah! Chill your vodka and get ready to toast, as season two of The Great is blessing us this November. Stars Elle Fanning (as Catherine the Great) and Nicholas Hoult (as Emperor Peter) are back to rule 18th century Russia, and continue their love/hate war with each other. Gillian Anderson will guest star as Catherine's mother, and we guess her arrival signifies that Catherine's coup (and pregnancy!) is going as planned.
Hawkeye
New Series, Watch on Disney+ starting Nov. 24
It's the holiday Marvel mash-up that will see us through the end of this year. Hawkeye promises to bring that signature MCU blend of witty banter and high-stakes action to Disney+, as Clint Barton (Jeremy Renner) and newcomer Kate Bishop (Hailee Steinfeld) try to avoid becoming the target (hopefully it's Yelena shooting those arrows at them?). Premiering on Thanksgiving Eve, it's the perfect show to dig into post-meal.
Movies
Bringing the Tony Award-winning musical to the screen, Dear Evan Hansen stars original cast member Ben Platt in the lead role of the coming-to-age story. Fans of the musical won't want to miss the chance to hear and see the musical in theaters, and with many Broadway shows still on hiatus, it's a chance to finally hear the music and lyrics by Benj Pasek and Justin Paul again.
When The Sopranos star James Gandolfini died in 2013, no one could have thought that eight years later his son Michael Gandolfini would be starring as his career-making character in a prequel. The Many Saints of Newark tells the story of Anthony Soprano growing up in one of the most tumultuous eras in Newark's history. While The Sopranos creator would urge you to see it in theaters, you can stream it on HBO Max starting on Oct. 1.
Bond is finally back! Originally slated to arrive in theaters on April 3, 2020, the release of the latest Bond film, and Daniel Craig's final turn as the British secret agent, has been a long-time coming. With a budget of over $250 million, we assume that James Bond is going to save the world again in his fashionable way, full of danger, romance, plot twists and luxury.
Ben Affleck and Matt Damon reunite for this historical drama, based on a true story, directed by Ridley Scott. If that wasn't enough to pique your interest, the lead of Marguerite de Carrouges is played by Jodie Comer (Killing Eve) and Adam Driver (Marriage Story, Star Wars) plays squire Jacques Le Gris, who was accused of raping de Carrouges. Her husband, played by Damon, challenges Le Gris to a duel to the death.
Dune
In theaters and streaming on HBO Max Oct. 22
Another much-anticipated film that was delayed, Dune boasts a stellar cast of Hollywood big-hitters including Timothée Chalamet, Zendaya, Jason Momoa, Oscar Issac and more. The sci-fi adventure, based on the books of the same name, takes place roughly 20,000 years in the future, seeing a complex society fighting for power among colonized planets throughout the universe. Chalamet plays Paul Atreides, a brilliant young man born into a great destiny, who must ensure the future of his family and his people.
The quirky and brilliant Wes Anderson is finally back, with his group of usual players. The French Dispatch, a comedic drama, stars Owen Wilson, Angelica Houston, Adrien Brody, Tilda Swinton, Timothée Chalamet, Jason Schwartzman, Bill Murray and more. Set in an outpost of an American newspaper in a fictional 20th-century French city, the film brings to life a collection of stories from the final issue the newspaper publishes.
Eternals
In theaters Nov. 5
Oh how we can't wait to see this one. The Eternals, the much-anticipated film in Marvel's next chapter, is set to premiere in theaters only on Nov. 5. A group of immortal beings with superhero powers, who try to never meddle with the human race, are tasked with saving it from the evil Deviants. Starring Angelina Jolie, Salma Hayek, Richard Madden (Game of Thrones), Gemma Chan (Crazy Rich Asians) and more, this film is not to be missed.
This film is pure nostalgia. Starring Paul Rudd, Carrie Coon (The Leftovers) and Finn Wolfhard (Stranger Things), the sequel-of-sorts takes place in a small rural town. When a single mother and her two children move to town and discover their grandfather's secret legacy, strange and ghostly things start to happen. Directed by Jason Reitman, who is the son of original Ghostbusters director Ivan Reitman, this film really honors the original's legacy. And yes, that means that you may get some cameos from Bill Murray, Dan Aykroyd and Ernie Hudson (Harold Ramis, who played everyone's favorite Egon, died in 2014).
King Richard
In theaters and HBO Max Nov. 19
Bring those tissues, because this Will Smith biographical drama is going to be an emotional one. It follows the true story of Richard Williams, the father of Venus and Serena Williams, as he coaches his daughters to dominate the world of tennis. On his role, Smith wrote, "One of the greatest honors as an actor is to be able to celebrate someone's legacy while they're still here creating it."
Encanto
In theaters Nov. 24
Led by Lin-Manuel Miranda, Encanto tells the story of the Madrigals, an extraordinary family who live hidden in the mountains of Colombia. The magic of the Encanto, their home, has blessed every child in the family with a unique gift, except for Mirabel. When she discovers that magic is in danger, Miracle sets off to save her family and their legacy.
Steven Spielberg is bringing the beloved musical back to the big screen this December. Starring Ansel Elgort (Baby Driver) and newcomer Rachel Zegler, as two teenagers from different ethnic backgrounds who fall in love in 1950s New York City, the new adaptation is bound to be a hit. The cast also includes Rita Moreno, who played Anita in the original 1961 film.
To close out the year, one of the most anticipated MCU films will hit theaters, and boy, does it have a lot going on. Here's hoping that Spiderman: No Way Home answers some big questions we fans have. Was it actually Dr. Strange who open the multiverse by accident while helping Peter? Will Tobey Maguire and Andrew Garfield, who played versions of Spidey in the past, make cameos in this new movie? And the biggest question, how does this film fit in with the timeline of Loki and WandaVision? You bet we will be there on opening night to find out.
---
More from Better:
---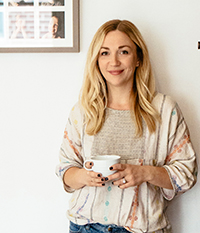 Macaire Douglas lives in the Chicago suburbs with her husband and two sons. She proudly supports Save Abandoned Babies Foundation, a Chicago-based nonprofit organization that works tirelessly to prevent the illegal abandonment of newborns nationwide. Since its inception in 2000, more than 3,600 newborns have been safely surrendered and adopted into loving homes.