The calendar is full this beautiful fall weekend! Head to the Museum of Science and Industry for Boo Fest, adopt a new best friend at the PAWS Chicago's North Shore Adoption Event, or catch a buzz-worthy film premiere during the Chicago International Film Festival. Here are five of the best events to check out.
The Chicago International Film Festival opened Oct. 13, and will run through Oct. 24 with ample opportunities to take in this season's most buzzworthy films both in person and virtually. This weekend's highlights include the horror movie Antlers at the Drive-In on Friday and the documentary For the Left Hand, about Chicago pianist Norman Malone, at the Gene Siskel Film Center on Sunday. See the full schedule on Chicago International Film Festival's website.
540 N. Michigan Ave., Chicago
The Office comes to the Mag Mile this month, allowing fans to experience Schrute Farms, walk through the Dunder Mifflin set, and relive Jim and Pam's iconic romance. There will be original set recreations, show costumes and props, and opportunities for fans to engage with the show in new ways throughout 17 rooms. Tickets are required. We even got a sneak peek – read up before you go!
700 S Lake Shore Drive, Chicago
Celebrate Halloween at the Museum of Science and Industry this month with science-themed activities, including an eyeball dissection, spooky experiments and more. Admission is included in museum entry.
1616 Deerfield Rd., Highland Park
Are you looking to welcome a new pet to your family? On Oct. 16, PAWS Chicago will host a cat, dog, puppy and kitten adoption event at the Glenn L. Felner North Shore Adoption Center in Highland Park. The event will run 12 – 3 p.m.
An inspiring event will be livestreamed for free on Oct. 16 for all to enjoy. Tune in to see the Chicago Children's Choir perform alongside a slate of high-profile artists including two-time Grammy Award-winner Kurt Elling, Chicago native singer-songwriter Natalie Bergman, Eurovision's Vasil Garvanliev, and acclaimed opera singer Jonathan Green.
---
More from Better:
---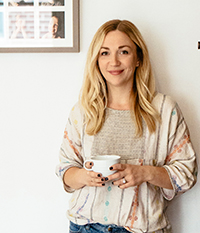 Macaire Douglas lives in the Chicago suburbs with her husband and two sons. She proudly supports Save Abandoned Babies Foundation, a Chicago-based nonprofit organization that works tirelessly to prevent the illegal abandonment of newborns nationwide. Since its inception in 2000, more than 3,600 newborns have been safely surrendered and adopted into loving homes.