This weekend we move into August, which is typically full of big music fests, local neighborhood events and lazy beach days. While festivals as we know it are on hold, you can still party from the safety of your home. Here are five ways you can do just that this weekend.
Please take care and help our community fight COVID-19 — maintain at least 6 feet of distance, wear a mask and wash your hands properly and frequently, when going out.
View this post on Instagram
Like many festivals this summer, Lollapalooza is pivoting to virtual, and their lineup of new and past performances on YouTube is incredible. From Paul McCartney to Michelle Obama, you can still have an epic Lolla experience at home. The event also benefits nonprofits, including the Arts for Illinois Relief Fund, the Equal Justice Initiative and When We All Vote.
View this post on Instagram
Chicago's kayak companies, which are still operating all over the city, are here to save summer. Dave Olson, founder of Kayak Chicago, says there is no better social distancing activity than kayaking. After months of being inside, it is a wonderful way to be active in the sun – while also continuing to prioritize health and safety. Kayak Chicago requires masks while on land, but once on the water they can be taken off. They make sure to social distance at all times and thoroughly sanitize equipment after each use. Learn more here.
This salad – packed with healthy quinoa and corn – is by Vallery Lomas, winner of season three of ABC's "Great American Baking Show." Vallery recommends making this salad using leftover corn from your summer barbecue. She tosses the corn with quinoa, grape tomatoes, feta cheese, spinach and sautéed shrimp in a simple, tangy homemade vinaigrette of olive oil and red wine vinegar. Get the recipe at Foodie in New York.
View this post on Instagram
Hunger has become a devastating side effect of the pandemic – but you can help today. We're proud to announce that this summer, we're providing the Matching Grant for the Greater Chicago Food Depository's COVID-19 Response Campaign. Every dollar you give will be matched—up to $25,000—to help provide meals and hope throughout Chicago. Donate here.
View this post on Instagram
Looking to add a fun spin to your Saturday movie night? Meg's Cafe in Glencoe is pairing their to-go meals with iconic movies. Menus include Jaws Crabcakes & Pan Seared Halibut, Big Night Pesto Pasta and Knives Out Small Plate Free for All. See the full menu here.
---
How to help:
Many are finding that helping others is an effective way to help combat feelings of powerlessness in the face of COVID-19. Here are some deserving nonprofits, including food pantries, that need your support.
---
More from Better:
---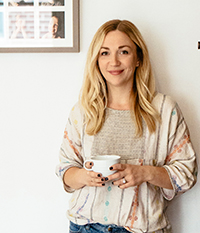 Macaire Douglas lives in the Chicago suburbs with her husband and two sons. She proudly supports Save Abandoned Babies Foundation, a Chicago-based nonprofit organization that works tirelessly to prevent the illegal abandonment of newborns nationwide. Since its inception in 2000, more than 3,600 newborns have been safely surrendered and adopted into loving homes.