For a limited time this month, three-Michelin-starred chef Curtis Duffy is offering special meals from his new restaurant, Ever, at pickup locations in Andersonville, Milwaukee, and two Chicago suburbs, Northbrook and Naperville.
Ever, which opened in Fulton Market in July in the midst of the pandemic, is the latest fine-dining endeavor by Duffy and his friend and business partner, Michael Muser. The indoor dining restrictions have forced Ever to temporarily pivot to Ever To Go, offering special meals and exclusive merchandise for pick-up or delivery.
Now, Ever is offering four opportunities in December for pick-up further afield from the restaurant itself. To-go menus include two set meals, several à la carte options and even a kids meal. All meals require a reservation for a pick-up time, and require reheating at home.
"Even though Ever recently began offering delivery through Tock, we still wanted to find a way to bring Ever To Go into the neighborhoods, such as Andersonville," said Ever's General Manager Amy Cordell, herself an Andersonville resident. "We're trying to feed as many people as possible and be as convenient as possible for people who are sticking close to home."
The first meal features a braised lamb, barley and mushroom stew, chilled kale salad with almond and parmesan, a petite baguette with roasted red pepper jam, and molten chocolate cake. The second meal is vegetarian, featuring a winter vegetable and bean ragout.
The à la carte menu includes roasted mushroom tart, duck confit, slow-roasted pork belly, Chef Duffy's favorite cookies and house-made kombucha — all available separately. The children's meal includes BBQ chicken steamed buns with macaroni and cheese, seasonal fruit, vegetable, and a brownie.
Most pick-up locations are also offering special items with the Ever To Go package, including coffee from Ridman's and Sparrow and wine pairings from Knightsbridge Wine Shoppe.
"The owners of Sparrow and Knightsbridge have always been so supportive of me and Michael as we built Ever, and throughout our careers," Chef Duffy said. "We're excited to partner with them on these exclusive events. Small businesses like ours need to stick together during these times."
Order for pick-up from:
Dec. 17: Knightsbridge Wine Shoppe
824 Sunset Ridge Road, Northbrook from 4-6 p.m.
Dec. 19: Ridman's Coffee
4758 N. Clark St., Andersonville from 4-6 p.m.
Dec. 23: Hotel Madrid
600 S. 6th St., Milwaukee, WI from Noon-2 p.m.
Dec. 29: Sparrow Coffee
120 Water St., #110, Naperville Noon-2 p.m.
If you are eagerly awaiting your Ever experience, you can book a reservation for 2021 here.
---
More from Better:
---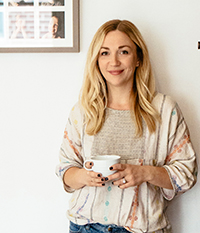 Macaire Douglas lives in the Chicago suburbs with her husband and two sons. She proudly supports Save Abandoned Babies Foundation, a Chicago-based nonprofit organization that works tirelessly to prevent the illegal abandonment of newborns nationwide. Since its inception in 2000, more than 3,600 newborns have been safely surrendered and adopted into loving homes.