With yet another order to shut down indoor dining in Chicago and the suburbs, it's more important that ever to support local businesses. Despite the pandemic, the city is welcoming new businesses who won't let this year keep them down. From a Lebanese-Mexican eatery to a new coffee shop on the North Shore, here are some of Chicago's newest food and drink spots – plus a new running shop to help you run off all that good food.
Food & Drink
921 Green Bay Road, Winnetka
Offering a wide range of delicious breakfast and healthy lunch options, Winnetka's newest café offers takeout, and can also serve as a private event space. Check out their Instagram, @towneandoak, for updates.
601 N Milwaukee Ave, Wheeling
Detroit-style pizza is here. B Square Pizza is a new delivery-only pizzeria that serves Chicago's North Shore with more than 10 specialty pizzas. Keep it classic with a pepperoni pie or get adventurous with a spicy Hawaiian. Appetizers like crispy wings and hot hand pies for dessert round out the menu. Available to order from most online food ordering and delivery platforms.
350 W. Armitage, Chicago
Did you know that Lebanese food has had a large impact on Mexican cuisine? Evette's is named after co-owner Mitchell AbouJamra's grandmother, who immigrated from Lebanon to Mexico. The love that his grandmother put into her cooking is reflected in every item on their menu. Try the Pita Nachos, two- or three-taco combinations like Halloumi, Quesabirria, and Al Pastor, a side of Evette's Famous Tabbouleh, and top it all off with a Churro Shake.
858 W Lake St, Chicago
Transport yourself to the early 1900s at this new West Loop watering hole that oozes Old Chicago. Affectionately dubbed "GG," this new hotspot offers cocktails in a 2,500-sq. ft. lounge, lets guests reserve a live music experience, and even participate in monthly masterclass events. Patio seating is first come, first serve.
View this post on Instagram
835 N Michigan Ave, Chicago
A new Chicago outpost for this specialty shop selling oils, vinegar and spirits joins the franchise's three other locations in Jackson Hole, Sedona, and Las Vegas. Pop in to pick up the perfect olive oil and balsamic duo, a fine red wine to pair with your dinner, or a special gift for the home chef.
854 W Randolph St, Chicago
The famous Nobu brand has finally come to Chicago. Enjoy high-quality drinks and sushi, perfected by renowned Japanese chef Nobu Matsuhisa.
1924 W North Ave, Chicago
Beard Papa's is back in Chicago, after closing shop eight years ago. On opening day, the Japanese bakery sold over 2,000 of their famous cream puffs.
1340 W Fulton St, Chicago
Ever is the brainchild of Michelin-starred chef Curtis Duffy and Michael Muser. At Ever, with an eight-to-10 course tasting menu, food is not just food, it's an experience.
Make a reservation at exploretock.com/ever
Health
View this post on Instagram
1631 Sherman Ave, Evanston
Matthew Abitbol started running in 2008. Since then, he has run over 240 races, and has an impressive four career wins. Commonwealth is Abitbol's passion turned reality. A one-stop shop for every runner's needs, this new Evanston business can help launch a new running journey or streamline a veteran runners' needs.
---
BETTER TOGETHER: Of all the times to launch a restaurant, one of the most challenging must be during a pandemic. Read about 10 incredible restaurants that faced the challenge by opening in 2020 here.
WHAT'S NEW IN YOUR TOWN? Are you or someone you know opening a new business? We want to hear about it! Send us an email at [email protected].
---
More From Better:
---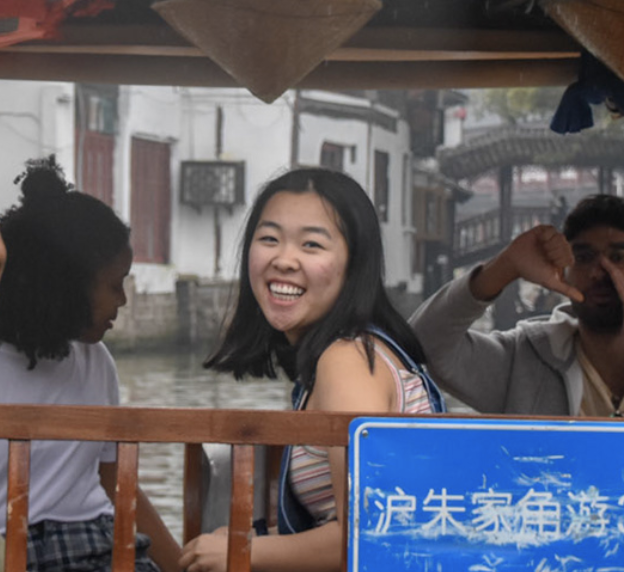 Cindy Mei is an intern at Better. Currently in her senior year of college at Northwestern's Medill School of Journalism, Cindy is moved by strong storytelling about personal identity and culture. She is an avid fan of the works of Anthony Bourdain, Alex Kotlowitz and Jenn Fang.
Cindy is a proud alumna and supporter of After School Matters, a non-profit organization that offers arts and leadership classes to Chicago high schoolers. She also encourages support for Think!Chinatown, a New York City based non-profit that fundraises for Chinese businesses in Manhattan's Chinatown.