Looking back on the past three years, we can finally see some of the silver linings of the pandemic. The ability to work at home more often; more precious time with our kids; adopting a pet that is now a treasured family member; discovering gifts and talents that we never knew we had in the first place while in the throes of shelter-in-place orders.
Chicago resident Christine Diploma found her own pandemic silver lining with the creation of a new nonprofit, Nordson Green Earth Foundation, in 2021. The nonprofit addresses the lack of "tree equity" in Chicago's redlined districts — areas of the city that were divided along racial lines and became segregated in the 1930s.
"When we were all sheltering in place during the early phase of the pandemic, I remember looking outside and seeing little to no green space where families could go, in a time when we all desperately needed it," Diploma said. "I thought 'What can I do to fix this?'"
Diploma called her good friend from college, Dr. Sheetal Khedkar Rao, and shared her thoughts. Dr. Rao, who is a medical doctor by trade, was already developing a keen interest in climate change as a social determinant to health. She was on board with Diploma's ideas and the two began collaborating. They decided it made the most sense to focus on the redlined Chicago districts, where a lack of trees was prevalent, leading to heat-related illnesses and other health issues.
Diploma named the new nonprofit after her Uncle Nordy — and his late son, hence the name Nordson — who began building his own man-made forest in the Philippines 30 years ago. In 1996, Nordy bought 200-plus acres formerly occupied by an old sugar cane plantation, but instead of developing the land for a more profitable use, he began planting trees on it — a decision that many people in his own community questioned. "Keep in mind this was in the '90s when environmental advocacy was less common," Diploma said.  
Today, that swath of land is known as Nordson Forest, which is home to 30 residences and an award-winning STEM school. It provides surrounding communities with a sustainable tree canopy that has yielded jobs and agriculture to local, impoverished communities.
"Right before the pandemic, my Uncle Nordy was asking me to get involved in Nordson Forest. I had plans to fly to the Philippines, but then the lockdown happened and I couldn't even leave my apartment," she added. "I realized then there was something I could do right here in Chicago to create lasting change, as Nordy has done."
For her part, Dr. Rao — and two other health professionals, Christine Dannhausen-Brun and Dr. Meeta Jain — secured a fellowship in the Climate Health Organizing Fellows Program to learn more about developing and advancing climate solutions for better health equity. It was there that she learned important community-building skills that would prove to be invaluable to Nordson Green Earth.
When the team was ready for its first project, they first went to a community vaccine clinic to engage the locals and explain what they wanted to accomplish. That led to a meeting with the local school district, including several teachers and eventually a group of middle school students.
"Community engagement is key to all of this," Diploma said. "The last thing we want to do is just go and plant trees and leave them in communities that might not even want them. We spend a lot of time working with schools and local leaders first, to gain support and ensure the areas we plant will be well cared for later on."
That first green initiative project took place at the Markham Courthouse in Cook County in May 2022, and used the Miyawaki method of native tree planting. Developed by Japanese botanist Akira Miyawaki, the Miyawaki method involves planting native species in close proximity, enabling the planted area to grow up to 10 times faster than it normally would. Later on, the nonprofit built a pollinator garden outside the Markham Library, complete with a nature nook to sit and enjoy books.
"Being around trees improves our mental health, but trees also offer protection from weather elements, including wind, rain and extreme heat," Dr. Rao said. "In light of climate change and increasing temperatures, that's important as extreme heat is the number one weather-related killer in the US; more so that tornadoes and hurricanes combined."
Earlier this year, Nordson Green Earth was awarded a $10,000 grant from Purpose Earth, which enables the organization to continue making an impact, at least for the near future.
"Our mission isn't to just plant trees; it's to help resolve climate-related inequities that can lead to better health within certain communities while fully engaging the people who live there," Dr. Rao said. "When you are planting trees with your neighbors and getting your hands dirty together, that's community building."
For more information on Nordson Green Earth, including helping with projects and donations, please visit the Nordson Green Earth website and follow them on Facebook, Instagram, Twitter, LinkedIn and YouTube.
---
More from Better:
---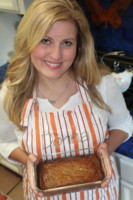 Donna Berry Glass is a freelance writer, editor and communications pro in Marin County, just outside San Francisco. When she's not writing, hiking up steep hills, driving her kid to sports practice or whipping up her famous banana bread, she and her family spend time in their cabin in Lake Tahoe. She avidly supports the California Academy of Sciences, a world class science museum and research institution, and Cedars which is heart, home and family to many of Marin's developmentally disabled adults.