4,000 runners and walkers of all ages were back to pounding the pavement this year at the YWCA's Race Against Hate — raising more than $200,000 to fund YWCA Evanston/North Shore's ongoing work to prevent violence and promote racial justice. Held at Northwestern University's Long Field on June 19 — also Juneteenth — and with blue skies overhead, it marked the first in-person Race Against Hate in three years.
The Race Against Hate started in 2000 to honor the legacy of Ricky Byrdsong, a Northwestern University men's basketball coach who was murdered by a white supremacist in 1999 while walking in his neighborhood with two of his young children.
Byrdsong's widow, Sherialyn Byrdsong, addressed the massive crowd before and after the event. "I'm discouraged by what I see going on," said Byrdsong. "But I'm so encouraged by events like this with people who are passionate about being agents for change to make our nation a better place." She added, "You have to do something."
She and her family, along with the mayor of Evanston, Daniel Biss, joined racers of all ages from across the country to complete the course in solidarity against race-based violence.

There were a total of 58 event sponsors of this year's race, including Thermoflex, Baxter, Enterprise, JC Licht, Loyola Academy and Rotary International.
---
How to Help
Support the YWCA Evanston/North Shore's ongoing work to prevent violence and promote racial justice by donating today.
---
More From Better
---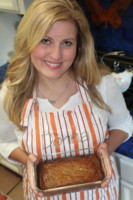 A freelance writer in Marin County who writes about family, kids and parenting, Glass is the mother to one son, one dog and a hamster named Miss Geri. When she's not writing, trekking up steep hills in Marin or driving her kid to sports practice, she and her family spend time in their tiny cabin in Lake Tahoe. She avidly supports the California Academy of Sciences, a world class science museum and research institution, and the Institute on Aging which provides much needed services to Bay Area seniors and disabled adults. Glass is obsessed with baking the perfect loaf of banana bread, something she makes so often she no longer needs to look at a recipe card.