December has come and will go soon. As the year draws to a close, consider the countless organizations that have persistently worked to support our community during pandemic.
Whether you can give your time by volunteering, things by donating unwanted or unused items, or support through monetary contributions—give back this month to show your appreciation for their commitment to our city and beyond.
Here are six Chicago nonprofits to support this month as this trying year comes to an end.
Give: Things
Donate your unwanted books to Open Books. With four drop-off locations in Chicago, Open Books has made it easy and contactless to donate your books. No time? You can even request that Open Books pick up your donation through their Booksmobile service.
Open Books transforms lives through reading, writing, and the unlimited power of books. Each year, the non-profit collects more than 1.5 million books to either provide literature for children ages 0-18 or sell them at their two award-winning bookstores. All book sales support Open Books' literacy programs and operations.
Give: Support
Donate to the 2020 House in the Wood camp, which will directly benefit more than 1,000 children from across Chicago's neighborhoods. Through your support, economically disadvantaged students will have the chance to learn a STEM curriculum during the school year and enjoy a residential camping experience in the summer. The camp is seeking donations for their 2021 session.
Founded in 1936, the North Shore Board of Northwestern Settlement funded a camp for Chicago's economically disadvantaged children. With a vision to disrupt generational poverty, the House in the Wood Camp opens doors of opportunity for young students.
Give: Time and Support
Donate to Action Now Institute to help support their daily operations and build the capacity to positively impact our city. Their 10×10 Fundraiser inspires community action by asking donors to invite family and friends to donate as well.
Action Now Institute was founded in 2010 by community residents from Chicago's South Side and South Suburbs. The organization seeks racial, social and economic justice for the Black community in Cook County. In addition, ANI hopes to empower and educate communities so that they can organize and build toward liberation for the future of working class individuals and families in predominantly Black communities.
Give: Support
Donate to Meals on Wheels Chicago so they can continue to serve more than 10,000 Chicagoans who depend on Meals on Wheels.
Meals on Wheels Chicago helps seniors and individuals with disabilities access nutritious meal programs that improve quality of life and maximize independence. During the past year, Meals on Wheels' client population increased by a whopping 67 percent, a testament to food insecurity being one of the biggest effects of COVID-19. The holiday season is one of the organization's most vital and needy times of the year.
Give: Things, Time and Support
Share Our Spare wants to ensure that every child in Chicago has the essentials they need to thrive for the first five years of life.
Amy Kadens founded Share Our Spare in 2011, after the birth of her first child. Kadens realized the difficult challenges that new mothers face, and she was inspired to help provide new mothers living in poverty with the essential resources they need to raise a newborn child. In their 2020 Impact Report, Share Our Spare reported that they distributed 1.2 million diapers and 600,000 additional essential items.
Give: Time and Support
Donate to the Forward4Tobi Foundation to help support breast cancer patients and their families. Any donations past $500 will automatically make you a foundation sponsor.
The Forward4Tobi Foundation aims to help ease the lives of breast cancer patients and their families by providing financial relief. The foundation covers childcare, medical assistance, rent and other needs. Tom Klonecki established the foundation in 2013 in honor of Tobi Lauren Klonecki when Tobi lost her battle with breast cancer that year. You can also volunteer at the Forward4Tobi Foundation by emailing [email protected].
---
More From Better:
---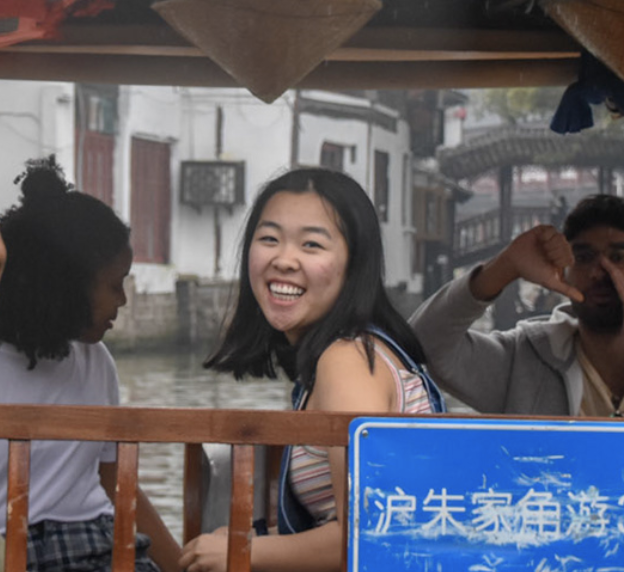 Cindy Mei is an intern at Better. Currently in her senior year of college at Northwestern's Medill School of Journalism, Cindy is moved by strong storytelling about personal identity and culture. She is an avid fan of the works of Anthony Bourdain, Alex Kotlowitz and Jenn Fang.
Cindy is a proud alumna and supporter of After School Matters, a non-profit organization that offers arts and leadership classes to Chicago high schoolers. She also encourages support for Think!Chinatown, a New York City based non-profit that fundraises for Chinese businesses in Manhattan's Chinatown.