Kenilworth Union Church (KUC), a non-denominational Christian church on Chicago's North Shore, has announced recent grants they have awarded to three deserving local nonprofit organizations: Breakthrough Urban Ministries, Josselyn, and RefugeeOne. Selected due to their transformative work, these one-time, high-impact grants will allow the three nonprofits to launch and elevate programs to serve the community in more meaningful ways.
In a press release, KUC gives more background on why they chose to award grants to these select nonprofits:
"Breakthrough recently embarked on a new project called Breakthrough Beyond, which supports high school and post-secondary graduates as they transition into college and careers, helping young adults of East Garfield Park navigate these changes. Kenilworth Union's grant will allow Breakthrough to strengthen this project. According to Executive Director Yolanda Fields, Breakthrough is 'working toward a bold vision of a Garfield Park where everyone is safe and has a place to call home, students are well and prepared for the next level, no one is hungry, and wealth is built. The Breakthrough Beyond program is a critical part of work toward this vision.'"
"Josselyn is expanding its new Intensive Outpatient Program (IOP), serving youths ages 12–18 who need a higher level of care than weekly therapy. The program includes group work, family therapy, psychiatric services, and coordination with the teens' schools. Kenilworth Union's grant will help Josselyn reach its goal of serving 150 patients. 'We are incredibly grateful to Kenilworth Union Church for its transformative gift to support teen mental health,' said Josselyn CEO and President Susan Resko. 'This generous investment will benefit families for years to come, especially those who would not otherwise have access to care because they are under- or uninsured.'"
"RefugeeOne is rapidly expanding a dental program for refugees, many of whom have had limited or no dental care for years or even decades. By allowing the nonprofit to improve its clinic and provide dental care free of charge, the grant will help bring RefugeeOne's services to the next level and improve the lives and health of refugees in Chicago."
Seeking to do good, KUC is "humbled to see the good works taken on by so many area agencies." Through its Outreach program, Kenilworth Union partners with 30–40 local organizations in support of their service to people, health, education, and more, awarding yearly grants and participating in projects and events.
Kenilworth Union Church's 23rd Annual Outreach Benefit
All are welcome to attend Kenilworth's Annual Outreach Benefit on Feb. 25 at Kenilworth Assembly Hall. 100% of funds raised will go to these deserving nonprofit organizations, who have all been vetted and are in direct partnership with the church. For more information on the Outreach program, agencies, or to purchase tickets or make a donation, visit kuc.org.
---
Editor's Note: Breakthrough Urban Ministries is a 2022 Make It Better Foundation Philanthropy Award Winner, and RefugeeOne is a 2014 Make It Better Foundation Philanthropy Award Winner.
---
More from Better:
---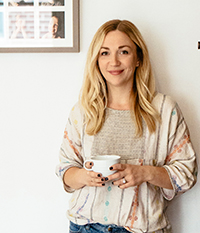 Macaire Douglas lives in the Chicago suburbs with her husband and two sons. She proudly supports Share Our Spare, a local nonprofit that collects goods for children in need.