They have captured our attention with unparalleled athletic ability, and have also led us toward a more humane society; they are champions who champion justice and equality. Tennis legend Arthur Ashe was notoriously soft spoken, but relentless in his stand against Apartheid in South Africa, while Billie Jean King has fought for gender equality in sports for decades. NBA star LeBron James ignored news anchor Laura Ingraham's call for him to "shut up and dribble" and funded community programs and voting rights initiatives in underprivileged neighborhoods. Perhaps the most visible athlete activist of our era, former 49er Colin Kaepernick, steadfastly kneeled during the national anthem in protest of police violence toward Black Americans. Kaepernick lost his job as an elite NFL quarterback, but gained his status as one of the most important social activists in history. These athletes have encouraged others to use their platform to create change. Here we honor the work of athletes who are as extraordinary off the field as they are on the field (or court or track).
Gabby Williams, Chicago Sky Basketball Player
WNBA star Gabby Williams established her basketball prowess as a collegiate athlete at UConn and a professional on WNBA team the Chicago Sky. Now Williams, just 23 years old, has become a vocal advocate for social justice. In 2020, Chicago Sky took a leadership position as her teammates came together collectively to launch an initiative entitled #SkyTakesAction, pledging to donate $10 per point, $100 per win and $50 per loss toward community organizations. The money benefits By the Hand Club for Kids, BYP100, the Movement for Black Lives, Firehouse Community Arts Center of Chicago and Future Ties and Williams specifically supports the Chicago Community Bond Fund. "We know what it's like to feel discrimination, so that's why we're doing this. It's not performative at all, it's for us. It's to make sure we're safe. It's to make sure people who look like us are safe," Williams told the Chicago Tribune last July. 
Anthony Rizzo, Chicago Cubs Baseball Player
Chicago Cubs three time All-Star first baseman Anthony Rizzo's life changed in 2008 when he went through 6 months of chemotherapy and survived Hodgkin's Lymphoma. Rizzo's experience gave him insight into the struggle of cancer patients and their families and he established the Anthony Rizzo Family Foundation in 2012 with a mission to raise money for cancer research and provide support to children and families battling cancer. Rizzo has donated over 4 million dollars to the Lurie Children's Hospital in Chicago. "As a survivor of cancer myself, I know the emotional and financial strain the diagnosis of cancer can put on a family. I believe that an individual does not battle cancer alone, his or her entire family does," says Rizzo. "That's why my foundation provides direct grants to families so they can focus on being together instead of how to pay their next bill."
"Over the past couple of years, I have become a lot more open about my struggle with depression and have shared my mantra that 'it's ok to not be ok,'" writes Michael Phelps in a letter on the homepage of the Michael Phelps Foundation website. Phelps, who won 28 Olympic medals, is considered the greatest swimmer in history. By speaking openly about his struggle with depression, Phelps uses his platform to de-stigmatize mental illness. His foundation was established to promote "healthy, active lives, especially for children, primarily by expanding the opportunities for participation in the sport of swimming," and in 2018 developed a curriculum of emotional wellness lessons provided to Boys & Girls Clubs and Special Olympics participants across the country. 
The moment was huge: the world watched as women's soccer star Megan Rapinoe led team USA to a World Cup victory in France in 2019, earning the Golden Boot and Golden Ball award for her play. Rapinoe has been equally bold in her work off the field, using her platform as a superstar to make an impact in the realm of civic activism and charity. She was one of the first white athletes to consistently take a knee in solidarity with former NFL QB Colin Kaepernick, protesting police brutality. Working with the ACLU, Common Goal, and the Seattle Boys and Girls Club, she has fought relentlessly for equality — focusing on pay equity, LGBTQ rights and voter registration. "If you're going to ask athletes to be a role model, you can't then be upset when they're role models. You can't be upset when they speak out for what they feel is right," Rapinoe told the LA Times in 2018. 
Jennifer Azzi, Basketball Star and Coach
Women's basketball Hall of Famer Jennifer Azzi is a trailblazer on and off the court. Among her accomplishments, Azzi led Stanford to its first NCAA title in 1990, played professionally in the WNBA and won gold medals in the Atlanta Olympics and in two FIBA World Championships. In 2016, while coaching the USF Dons, Azzi became the first openly gay NCAA head coach. Now running her own Azzi Academy she works in partnership with Paul Austin of Marin City's Play Marin, the Warriors Community Foundation, Ikea Foundation and the Good Tidings Foundation, to provide facilities, instruction and equal athletic opportunities for low-income kids. Azzi has also hosts clinics for Her Time To Play, a national Jr. NBA and Women's Sports Foundation initiative "dedicated to championing change on behalf of girls and women." 
Chicago Bears Social Justice Committee, NFL Football Players
In 2020 the Chicago Bears formed a social justice committee featuring linebacker Sam Acho, tight end Trey Burton, defensive lineman Akiem Hicks, quarterbacks Chase Daniel and Mitchell Trubisky and four front office staff members, including Chairman McCaskey. Last fall the team announced that five Chicago area community organizations (By the Hand Club for Kids, Kicks 4 the City, SAGA Education, YWCA Lake County and My Block, My Hood, My City) would receive $813,850 in donations. The team also supports regional public schools and has been in continued discussion with the University of Chicago Crime Lab to better understand which areas are most in need of assistance. 
Alysia Montaño, U.S. Olympian, Track and Field
In 2014, Alysia Montaño was 8 months pregnant when she ran the 800 meters at the US Track and Field Championships. In 2017 she ran the same race 5 months pregnant. An Olympic gold medalist and six-time national champion, Montaño has turned her attention to women's rights, specifically a woman's choice to pursue career and motherhood. In 2019 she wrote an opinion piece for the New York Times about Nike's unfortunate maternity policies that led to a congressional inquiry and company reform. Her foundation &Mother works to address what has been described by Stanford sociologist Dr. Shelley Correll as "The Motherhood Penalty," meaning mothers get hired less, promoted less and paid less, not because they aren't skilled at their jobs, but because they are mothers. 
Stephen Curry, Golden State Warriors NBA Basketball Player
On the basketball court, the Warriors' superstar point guard Steph Curry can make almost anything happen. Now Curry has joined forces with his wife, restaurateur and author Ayesha Curry, to support at-risk children and families through their Eat. Learn. Play. Foundation. The Curry's family foundation's mission is to work to end childhood hunger, ensure students have access to a quality education, and provide safe places for all children to play and be active. 
Want more? Here is a list of Foundations/Nonprofits featured in this article:
---
How to help:
Consider supporting one of these local nonprofits that urgently need support during the pandemic.
---
More from Better:
---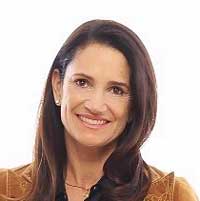 Kirsten Jones Neff is a journalist who writes about all things North Bay, with special attention to the environment and the region's farmers, winemakers and food artisans. She also works and teaches in school gardens. Kirsten's poetry collection, When The House Is Quiet, was nominated for the Northern California Book Award, and three of her poems received a Pushcart nomination. She lives in Novato with her husband and three children and tries to spend as much time as possible on our local mountains, beaches and waterways. For more on her work visit KirstenJonesNeff.com.