For 15 years, Marin Magazine has teamed up with the popular and influential Mill Valley Film Festival as a media partner. Now, the Make It Better Foundation, the nonprofit giving arm of Marin Magazine and its publisher Make It Better Media Group, has stepped in to amplify that partnership by helping the California Film Institute, producers of MVFF, raise additional funds to support its in-depth, give-back education program for thousands of students in grades K-12 from all over the country.
During this year's festival, which ran October 7-17, filmgoers were encouraged to follow the festival's Instagram and post photos of themselves at screenings and other festival events tagged with #TeamBetter and #CFI Education. With more than 6670 views of the stories, the Instagram promotion was a success and garnered the full 10,000 pledged by the Make it Better Foundation as a result.
CFI Education enables students and educators both in the Bay Area as well as in faraway cities to register for and attend both in-person and online screenings of narrative features, documentaries, and shorts programs curated from the general festival program. In 2021, 12,000 students from 114 schools attended festival screenings—more than double the number of student participation from 2019, the last time the festival was held in-person.
During the rest of the year, CFI Education also hosts events, seminars and workshops to students of all ages and backgrounds, enabling them to learn about themselves and the world through the art of film.
How You Can Help CFI Education this Holiday Season:
CFI Education is launching a year-end campaign beginning on November 30, also known as Giving Tuesday, with a goal of raising enough funds to expand student reach by 50% in 2022 and meet the demands of an ever-changing education landscape.
If CFI Education's fundraising goal of $100,000 tax-deductible contributions from the CFI community is met by December 31, 2021, the EMA Foundation and Project No. 9 have pledged to match all contributions dollar-for-dollar. Donate at cafilm.org.
---
For more on Better:
---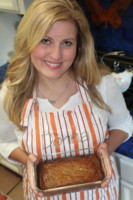 A freelance writer in Marin who writes about family, kids and parenting, Glass is the mother to one son, one dog and a hamster named Miss Geri. When she's not writing, trekking up steep hills in Marin or driving her kid to sports practice, she and her family spend time in their tiny cabin in Lake Tahoe. She avidly supports the California Academy of Sciences, a world class science museum and research institution, and the Institute on Aging which provides much needed services to Bay Area seniors and disabled adults. Glass is obsessed with baking the perfect loaf of banana bread, something she makes so often she no longer needs to look at a recipe card.