Jared Rogers keeps up the drumbeat for well-executed Southern food in Petaluma, Casa Mañana opens a second location after 44 years in San Rafael, and Oakmont expands further into Marin.
You likely already know the work of chef Jared Rogers. Named a San Francisco Chronicle Rising Star Chef in 2014, he was onboard at Picco as exeutive chef since 2011, where he worked closely with chef Mario Chavarria. More recently, Rogers, with restaurateur/bartender Dustin Sullivan, opened Kentfield's Guesthouse in 2018. Rogers' latest project showcases not only the California-by-way-of-Southern-Lowcountry flavors that he's known for, the restaurant brings together a skilled triumvirate (Rogers, Chavarria and Sullivan, along with Doug Washington's interior design) to evoke this country's wilder places. It's contemporary American roadhouse (a bucking bronco mural graces one wall) meets old California, if you will. Chavarria will handle executive chef duties, dishing up the Southern fried chicken with collards and mac and cheese, shrimp and grits, and bacon and cheddar hush puppies that are Rogers' hallmarks. Notably, all of the grains used are heirloom varietals from South Carolina's Anson Mills. "The dishes at Easy Rider truly come from my heart," Rogers says.
190 Kentucky St, Petaluma; 707.774.6233
Eat & Drink
With undulating waves above the bar, a dreamy underwater seascape of jellyfish, sea urchin lamps and a deep blue ceiling punctuated with stars in the arched back "pool" room, this long-running Union Square seafood restaurant was reincarnated in late 2021 by restaurateur Krishan Miglani (Zingari Ristorante). Chef Ryan Simas, who cooked here for Farallon, as well as at L.A's Spago, helms the Mediterranean restaurant's kitchen, where classic seafood dishes (chilled Dungeness crab, Maine lobster agnolotti), plus vegetarian and meatier options, retain a fine dining touch and are available all day.
450 Post St, San Francisco; 415.999.4950
Owner Margarita Almenderes has been running the original Casa Mañana since 1979 in an off-the-beaten track San Rafael locale that locals adored for its ample patio seating and "homemade everything" approach. Her new spot in downtown San Rafael is sure to draw new audiences for the all-day breakfast menu (those huevos Cubanos aren't going to eat themselves), burritos and mole enchiladas.
711 D St, San Rafael; 415.456.7345
New owners (as of mid-2021) Michael and Jacquelyn Baker have no intention of changing the restaurant's Neapolitan pizza made with farm-sourced and house-made ingredients. But their dream come true also includes seasonal specials like hand-rolled garganelli pasta with ragu Bolognese (that's meaty) and a porchetta sandwich at lunch layered with fontina and chopped broccolini.
914 Sir Francis Drake Blvd, San Anselmo; 415.256.9780
Senior Living
A new senior living community in the Los Ranchitos neighborhood from the same team that opened Oakmont Novato in 2020 offers 24-hour assisted living and memory care in private studio, one-bedroom or two-bedroom apartment homes. In addition to on-site nursing staff and concierge physicians, there is an award-winning culinary program.
1 Las Gallinas Avenue, San Rafael, 628.336.1400
---
For more on Better:
---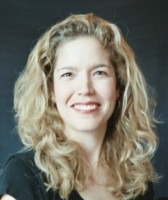 Christina Mueller is a long-time Bay Area food writer. She hails from the East Coast and has spent way too much time in South America and Europe. She discovered her talent as a wordsmith in college and her love of all things epicurean in grad school. She has written for Condé Nast Contract Publishing, Sunset, and the Marin Independent Journal, among others. She volunteers with California State Parks and at her child's school, and supports the Marin Audubon Society, PEN America, and Planned Parenthood. When she is not drinking wine by a fire, she is known to spend time with her extended family.