Thanks to its Spanish Colonial Revival architecture, rich heritage, world-renowned food and wine scene, stunning natural beauty and near-perfect weather, Santa Barbara is known as the "American Riviera." The moniker is actually trademarked, so it's got to be true. "It's actually a lot like Marin," explains Marin native Karna Hughes, who handles public relations for Visit Santa Barbara.
Famously home to celebrities, such as Ty Warner ("the Bean-ie Baby Baron"), Oprah Winfrey and the newest member of the royal family, this slice of the California coast has long been lauded as an ultra-luxe destination. Even the mission in Santa Barbara is said to be the most beautiful — and it is. But despite having an unfortunate reputation (much like Marin's) as being home to only one-percenters, the American Riviera sees a bit more diversity, says Hughes. "While some people may consider Santa Barbara a luxury destination, especially because of the luxurious look and feel of the town and some of our famous residents, there are a wide range of household incomes here, as well as different price points for visitors, whether accommodations, dining or activities. Once visitors get here, so many of the attractions are affordable or free, from museums, parks and gardens to beaches and activities like kayaking, hiking and riding bikes. And wine tasting fees are significantly less than counterparts in other cities." Speaking of wine tasting, Santa Barbara has more than three dozen wineries, with more than 20 represented in an area called The Funk Zone at the east end of State Street, near the beach.
"In the earliest days of tourism — that's to say, the 1880s — Santa Barbara was a high-end destination because wealthy East Coast families would take the train and spend their winters here, since they saw this area as a health retreat," says Hughes. The coastal air was thought to be good for their constitutions. But back then, any form of travel in California or the U.S. was pricey; social historians would tell you that leisure itself was a rare commodity. Now, during summer weekends, hotel rates run higher, especially at luxury resorts. But there are other options, from roadside inns to short-term rentals, where visitors can find value. Nearby Goleta, as well as upper State Street and the area between Goleta and Santa Barbara (which locals call "Noleta"), are under-the-radar places to seek out good rates. Mid-week stays, as well as fall through early spring visits, yield the best deals.
High-end properties like The Ritz-Carlton Bacara, Santa Barbara, and the now-shuttered Four Seasons Resort the Biltmore Santa Barbara reinforce the town's uber-luxe reputation, however, it should be noted the original Motel 6 was founded in Santa Barbara, just steps away from the beach, back in 1962. The motel, which charged just $6 per night, aimed to make travel accessible, and it worked. This original location on the corner of Corona Del Mar and Milpas Street was just remodeled and is still a deal with rates starting at $189 per night. Hughes seconds the range of afford-able options: "When I first came here in the 1990s, I stayed at Refugio State Beach campground and then at the Super 8 near the Santa Barbara Airport — both inexpensive options that operate even today."
However, for those looking for a taste of that old timey elegance, the Mar Monte Hotel across the street from East Beach and pavilion has opened their doors as a reincarnation of the historic 1930s Vista Mar Monte, which inhabited these 3 acres for many years before it became a hospital during the war, and eventually was simply known as the Hyatt. Still part of the hospitality company, it's now part of their Unbound Collection.
The 200-room property boasts Spanish style, a pool, comfortable lobby areas and two ballrooms. Costa Kitchen & Bar, the onsite restaurant with indoor and outdoor ocean views, has opened with executive chef Nathan Lingle at the helm, and is set to become stiff competition along the culinary hot spot of Cabrillo Boulevard, including Poggio and Copita's sister restaurant Convivo, Oku and Flor de Maiz. In fact, one of the biggest decisions you'll have to make during your vacation is where to eat. Easy: The Lark for an unforgettable meal under the stars; Secret Bao, just off State Street (which just started taking reservations) for creative Asian cuisine; and East Beach Tacos, oddly located next to a batting range.
---
More from Better:
---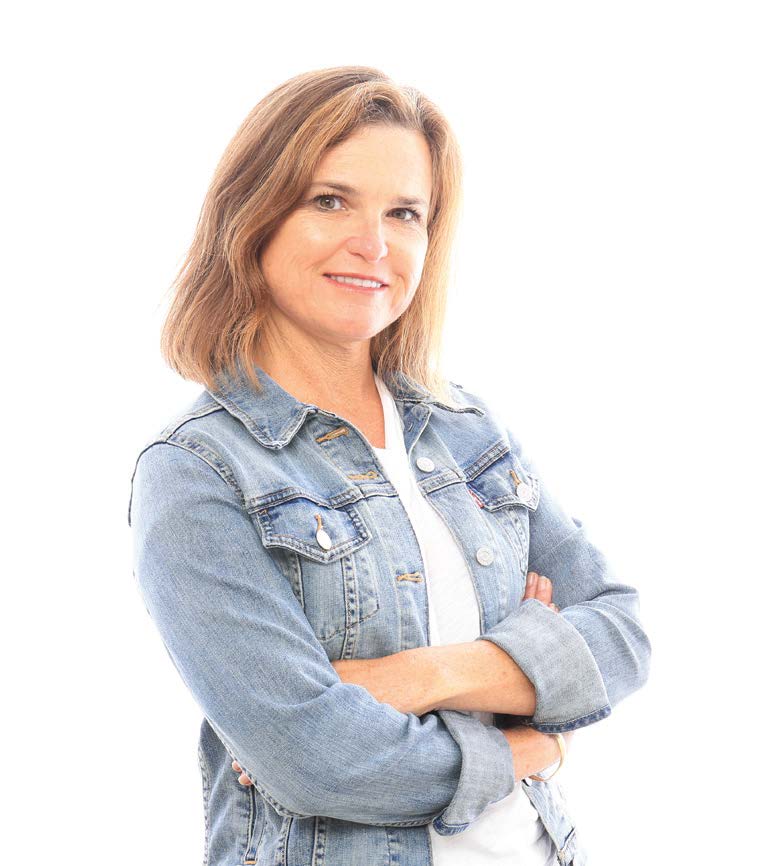 Mimi Towle was the editor of Marin Magazine for over a decade and is currently editor-at-large at Make it Better Media. She lived with her family in Sycamore Park and Strawberry and thoroughly enjoyed raising two daughters in the mayhem of Marin's youth sports; soccer, swim, volleyball, ballet, hip hop, gymnastics and many many hours spent at Miwok Stables. Her community involvements include volunteering at her daughter's schools, coaching soccer and volleyball (glorified snack mom), being on the board of both Richardson Bay Audubon Center and then The EACH Foundation. Currently residing on a floating home in Sausalito, she enjoys all water activity, including learning how to steer a 6-person canoe for the Tamalpais Outrigger Canoe Club. Born and raised in Hawaii, her fondness for the islands has on occasion made its way into the pages of the magazine. If you want more, she's created a website, HawaiiIslander.com.