10,000 Degrees, a Marin-based organization dedicated to empowering students to enter and graduate college in Marin and six other Bay Area counties, held its annual One Amazing Community fundraiser gala on May 7 at the Bill and Adele Jonas Center at Novato's College of Marin campus. The event raised $1.1 million.
The One Amazing Community gala recognized the contributions of numerous individuals in the community who have played a role in helping achieve greater educational equity, and who have supported Bay Area students from low-income backgrounds, helping them achieve their dreams of graduating from college.
For the first time in its 40+ year history, supporters had the additional option of attending one of five smaller satellite soirées — held in San Francisco, South Bay, Napa and Marin — or to view the main event virtually. 
The One Amazing Community gala program included an appearance by California Senator Mike McGuire who served as guest auctioneer, plus a live performance by musical artist Kaila Love. Students from the San Francisco Conservatory of Music treated the audience to a jazz performance..
Each year, 10,000 Degrees selects one individual to receive its prestigious One Degree of Change award. This year's honoree was Lisa Wittke Schaffner, CEO of North Coast Builders Exchange and board trustee of the Sonoma County Office of Education. She was recognized for her deep commitment and advocacy of youth, education and community in Sonoma County.
"As the pandemic continues, never has the need been greater or more urgent to support our students from low-income backgrounds in pursuit of their college dreams," said Kim Mazzuca, 10,000 Degrees president and CEO.
Gala co-chairs were Donna Seager Liberatore and Sharon Segal. Sponsors included Dennis and Susan Gilardi, Dodge & Cox, Loomis, Sayles & Company, Marin Community Foundation and Nikhil Sharma.
For more information about the One Amazing Community in-person gala, virtual celebration and satellite soirée—or to donate, please visit OneAmazingCommunity.org.
---
More from Better:
---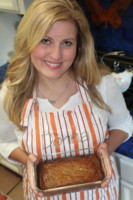 A freelance writer in Marin who writes about family, kids and parenting, Glass is the mother to one son, one dog and a hamster named Miss Geri. When she's not writing, trekking up steep hills in Marin or driving her kid to sports practice, she and her family spend time in their tiny cabin in Lake Tahoe. She avidly supports the California Academy of Sciences, a world class science museum and research institution, and the Institute on Aging which provides much needed services to Bay Area seniors and disabled adults. Glass is obsessed with baking the perfect loaf of banana bread, something she makes so often she no longer needs to look at a recipe card.